You might think that Bond45 restaurant would be located on 45th Street. It used to be until about a year ago when they moved one block north to 46th in a much larger space.  I had serendipitously made a res before I had received the invite from their publicist to sample the new breakfast buffet.
A group of us dined there prior to seeing Kenneth Lonergan's acclaimed memory play about a feisty and chatty grandmother's final battle Alzheimer's disease, starring an amazing cast including Elaine May, Joan Allen, Lucas Hedges, David Cromer and Michael Sera.
The first thing I noticed as I walked through the door and was led to my table, was the mouth-watering antipasto including are piles of roasted multi-colored peppers, balls of fried cauliflower, garlicky broccoli rabe, eggplant parmigiana, roasted Brussels sprouts, roasted tiny carrots artfully arranged by color and more.  That was exactly what I was in the mood to have for dinner.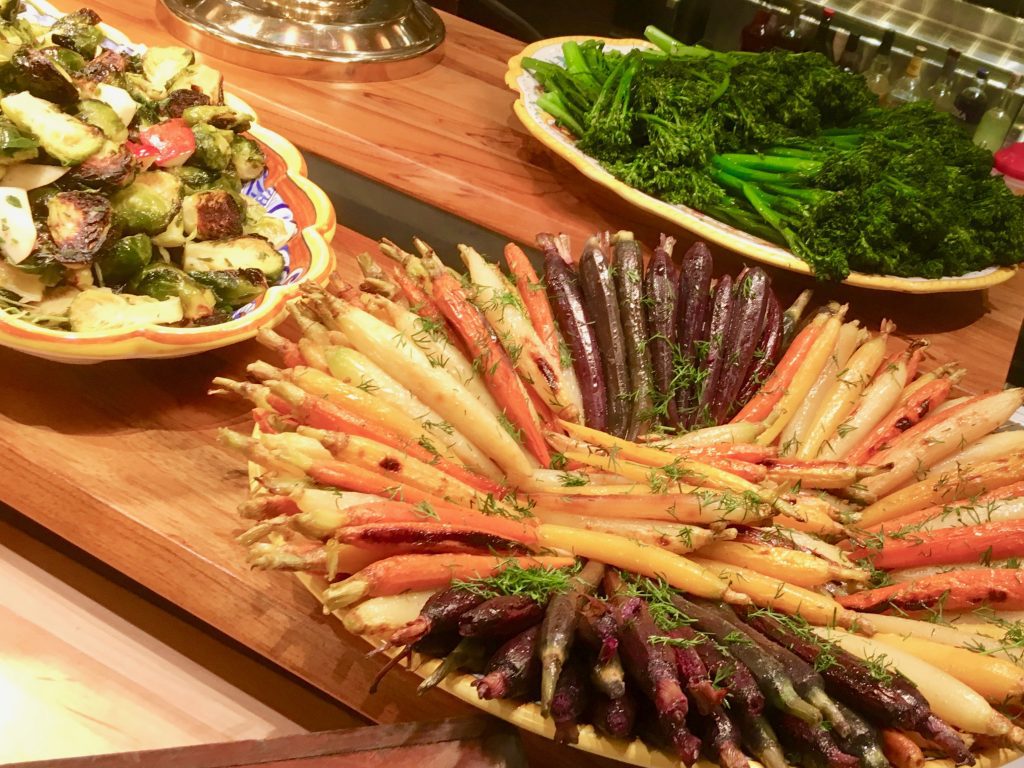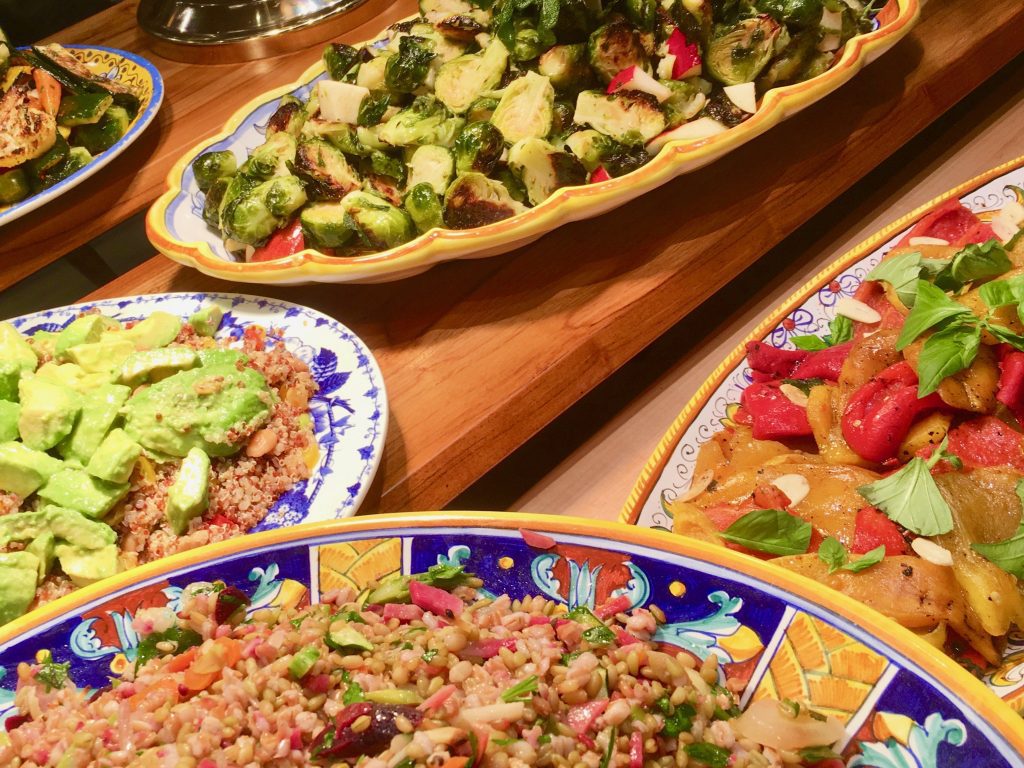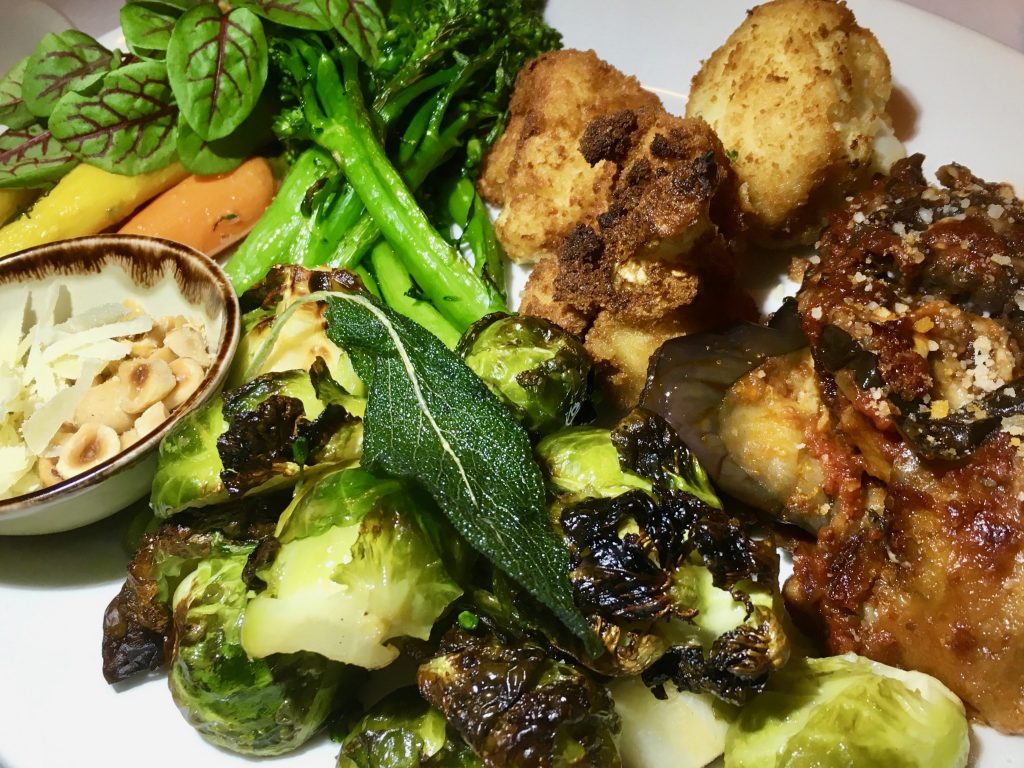 The publicist, knowing I was coming, sent out Prosecco for the table and then what I had wished for …a plate with antipasto for the table.  One item was better than the next.
Having had some antipasti, I shared the fillets of Dover sole ($48 for two 4-ounce portions) in a beurre blanc sprinkled with capers and asparagus. Perfectly cooked. One other had the roasted chicken ($28) with sausage, broccolini, heirloom potato and roasted tomato; two shared a Margherita pizza topped with burrata mozzarella, tomato sauce and fresh basil ($22), and another a Caesar salad with jumbo shrimp ($25).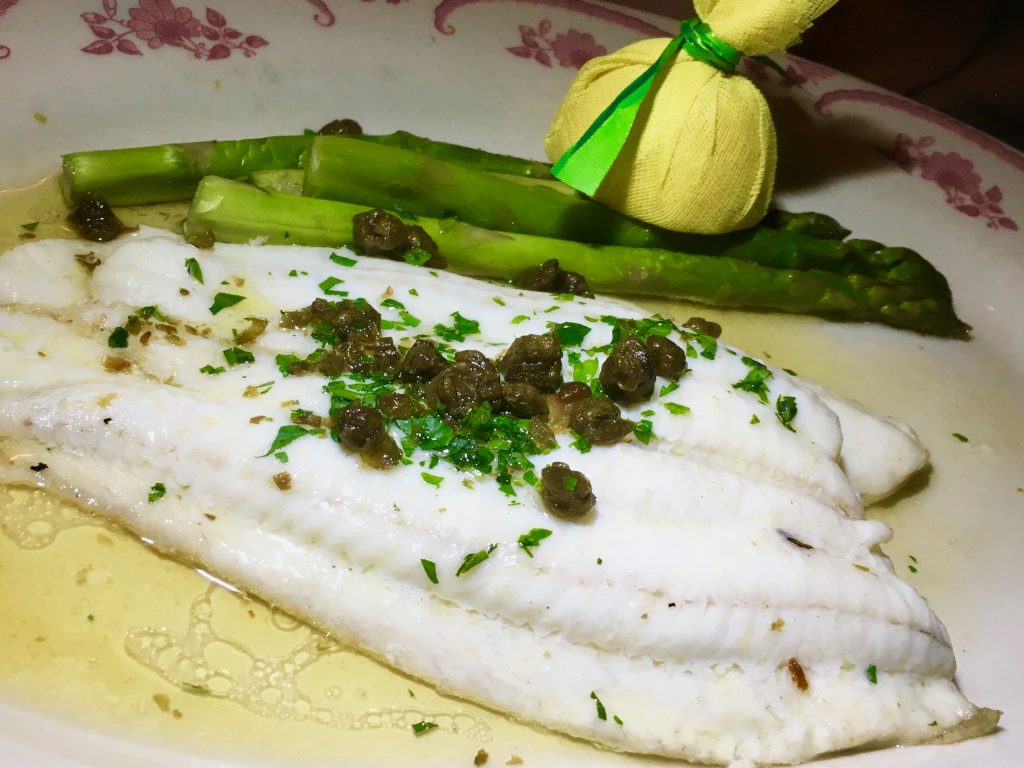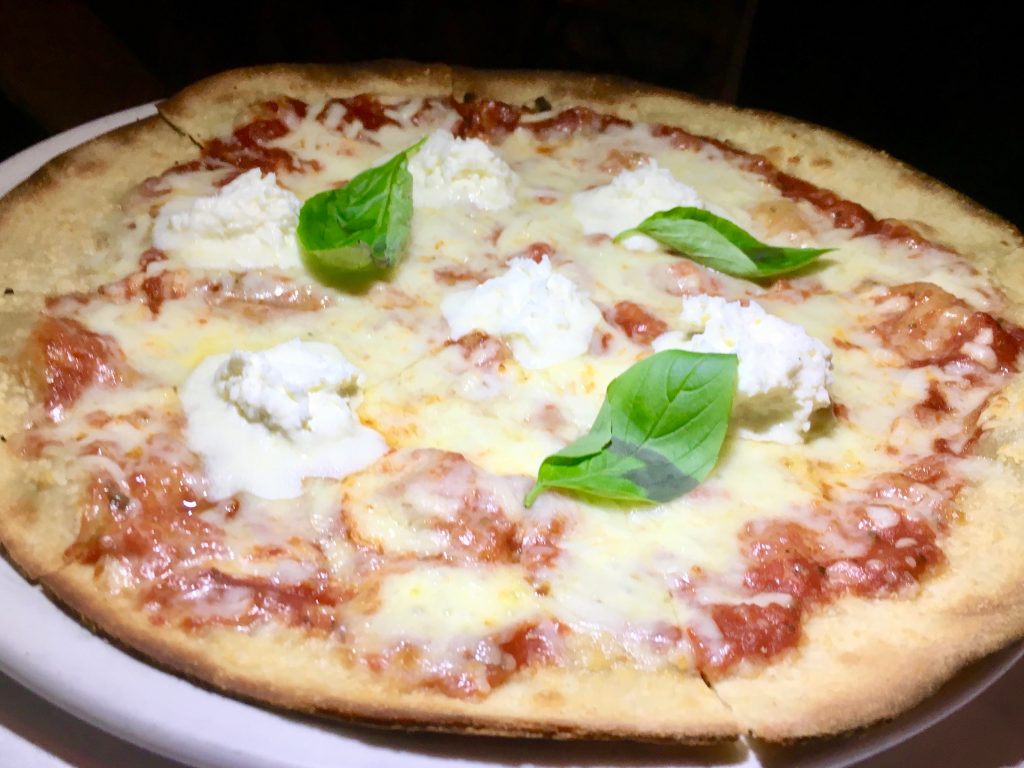 We did share one dessert  — an ice cream sandwich with hot fudge sauce with a sparkler it in —as was one of our group's birthday.
I went back a couple days later to sample their new breakfast buffet ($24) that is served in addition to their ala carte breakfast. The buffet, available from 7 to 11 am, fills the area usually overflowing with that mouth-watering antipasto. It was stocked with eggs benedict, Belgium waffles, pancakes, breakfast pizza, pepperoni frittata, cereal, smoked salmon, fruit, French toast, sausage, bacon and much more.
We opted to order off the a la carte menu, as I like being served. I had the avocado toast topped with poached eggs ($16) with the addition of smoked salmon ($9). A friend had Tony Bennett's French Toast ($17) filled with chocolate and topped with pecans and fresh strawberries served with real maple syrup. We also shared sides of applewood smoked bacon ($7) and their delicious roasted pepper potato hash with caramelized onions ($5).
Bond45
Theatre District
221 West 46th Street
New York, NY 10036
212.869.4545