Becco is one of the theatre row restaurants skilled at turning over many tables to get patrons out on time for their curtain. We were seated in the front room, which my dining partner said is where they seat the all-women parties and older folks, like us. I hadn't noticed until it was brought to my attention.
All three of us gobbled up Becco's version of the classic Caesar salad. My friend had the thin slices of grilled swordfish resting on a tasty spinach salad with batons of bacon, sugar snap peas, pickled ramps and roasted red peppers ($26). Her mom had the sautéed shrimp, scallops and other seafood broth over a bed of white polenta ($27). I enjoyed the evening's special of veal piccata in a white wine sauce with lemon and capers ($36). It's a dish I'd recommend if available as the veal was cooked perfectly.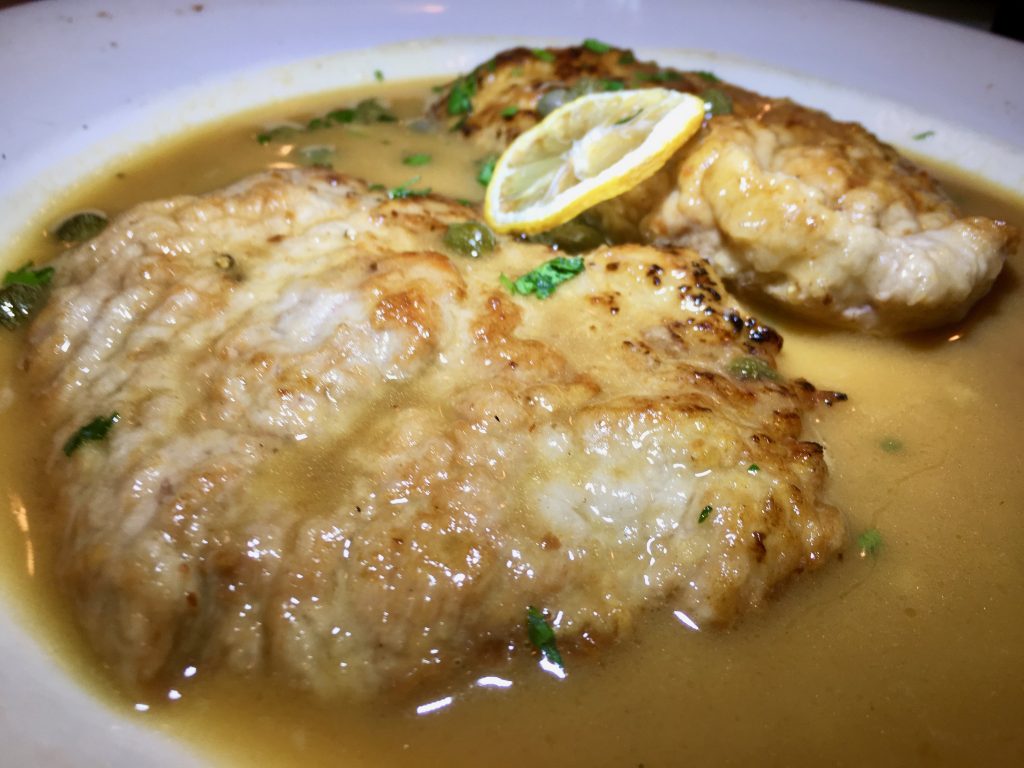 We shared the large portion of apple strudel drizzled with a caramel sauce and house-made cinnamon gelato ($9).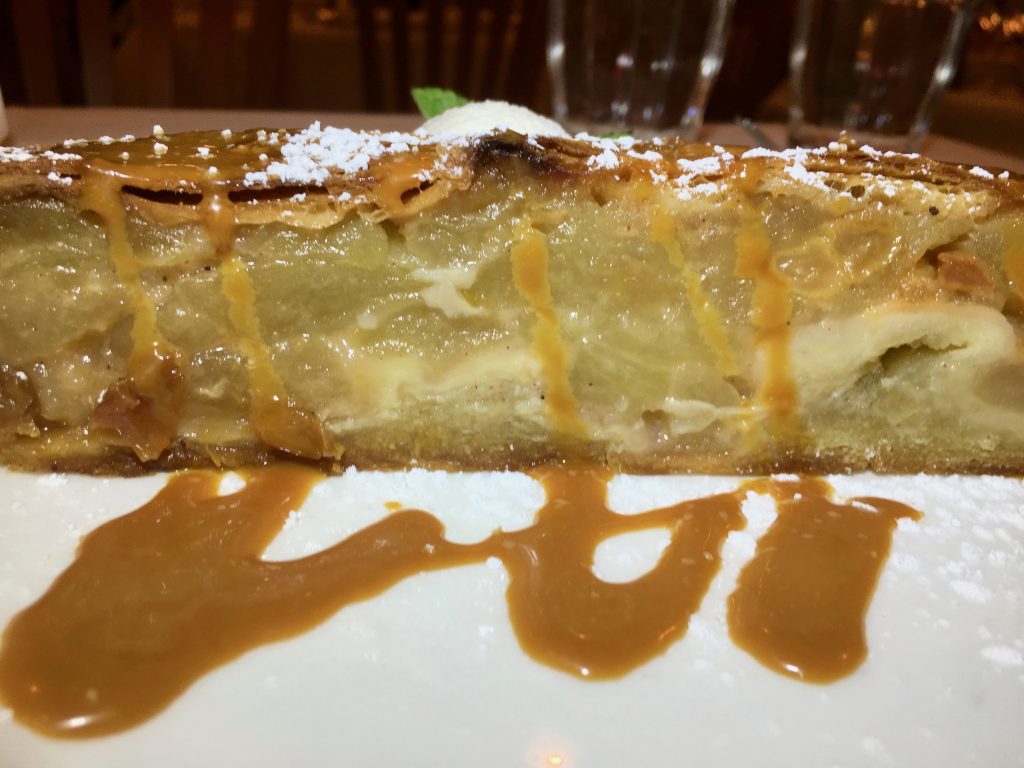 I had chosen Becco for its proximity to the Marriott Marquis where we saw Tootsie, the laugh-out-loud musical that received 11 Tony nominations. Don't miss it. For a complete review, click here.
Becco
Hell's Kitchen
355 W 46th St
New York, NY 10036
(212) 397-7597