(Written before COVID-19 quarantine) Recently met some Connecticut friends at Agern Restaurant and Bar the Michelin 1-star, New York Times 3-star season-driver Nordic Cuisine restaurant that's a tad hard to find in Grand Central Terminal.
While waiting for them to arrive as they were waiting at the stage door of Beetlejuice for photo ops and signature, I sipped their "Stockholm on Seneca" ($19), a combination of McKenzie Bourbon and Svol Swedish Aquavit.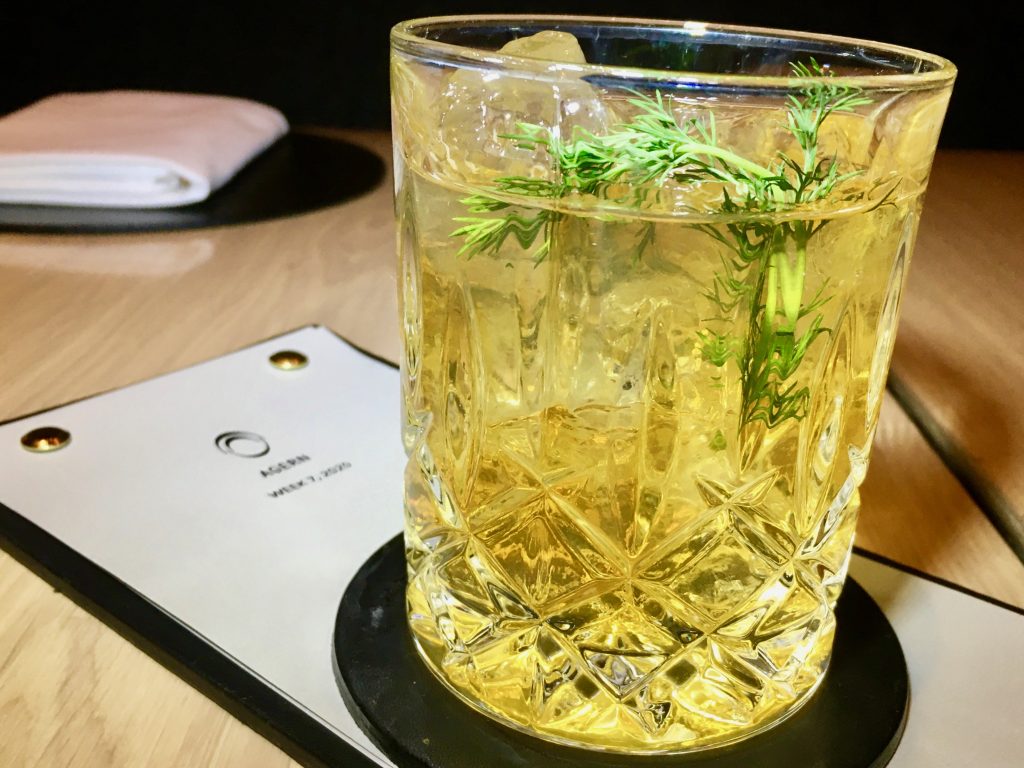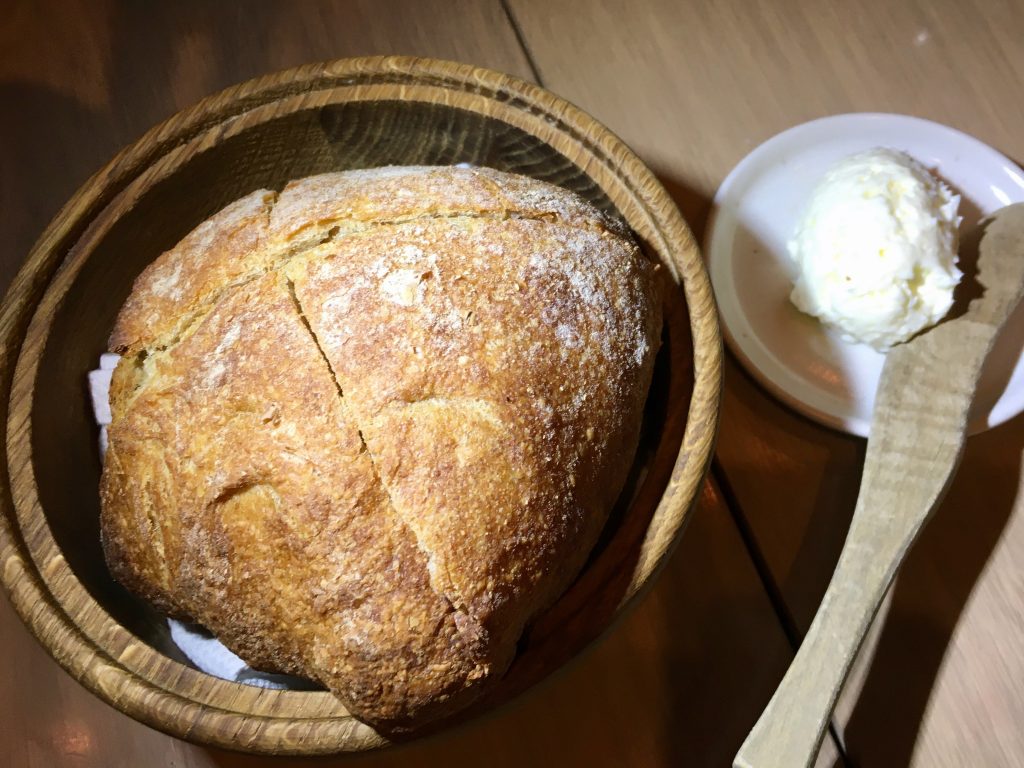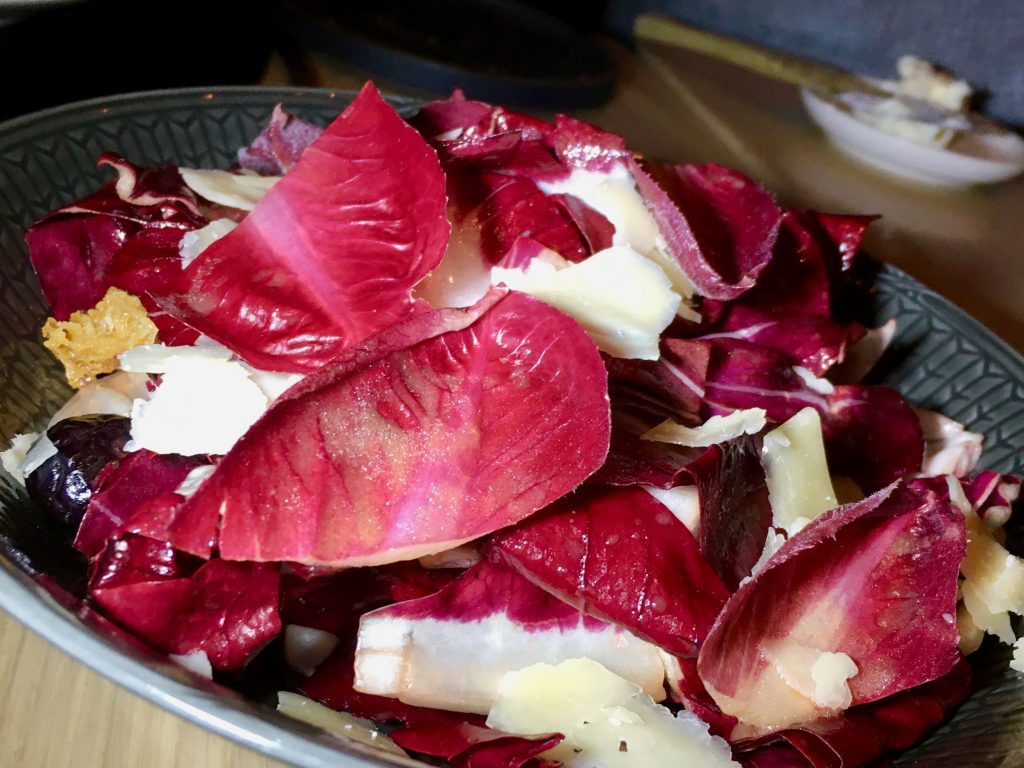 Once they arrived and we had perused the menu — asking our helpful waiter to explain some of the unique dishes — we ordered the bitter salad as an appetizer to share. Meanwhile, we indulged in their warm crusty bread and whipped butter while catching up.
The salad consisted of radicchio, endive and fresh blueberries with Sarvecchio cheese slivers all in a cherry vinaigrette sitting atop an almond cream ($20). Unusually delicious.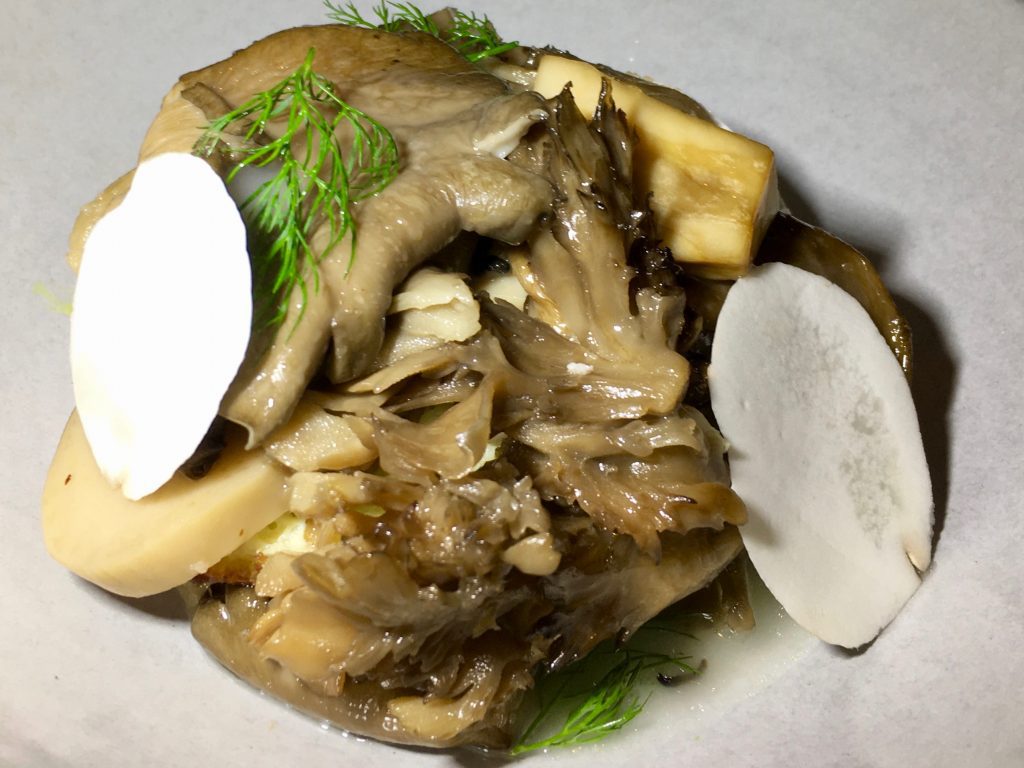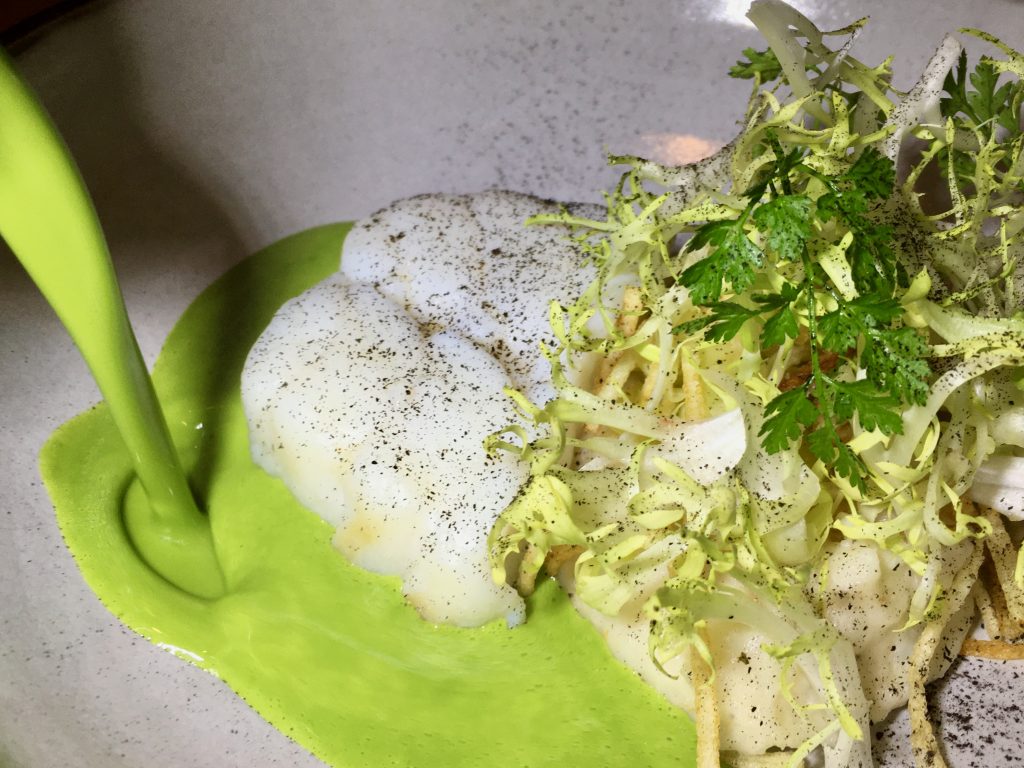 Each of them ordered the mushroom entree with a variety of roasted, pickled and other mushrooms served over brioche with a whey broth poured over the top at the table ($30). I had the steamed Atlantic cod with a frisée salad, Kennebec mashed potatoes with a parsley, mussel- and clam-flavored sauce poured over at the table ($34).
We each took a bite of the intense chocolate mousse wrapped in chocolate ganache with blackberry sorbet, chocolate crumble and garnished gold leaf ($16), and then the teenager at the table finished it. Worth the calories.
Worth the visit.
Agern Restaurant and Bar
Grand Central Terminal
89 East 42nd Street
NY, NY 10017
646-568-4018