On the suggestion from a woman in my building who had lived in Korea, I met a friend at Gogi Grill, a new Korean BBQ grab and go. Or, you can actually sit at the very few tables in the tiny restaurant for a quick bowl, burrito, salad or tacos.
I grabbed one as I looked over the menu to make my choice. This is not the place for someone indecisive! I knew I was going to order a bowl but hadn't yet decided on the starch (rice, fried rice or vermicelli), the meat (beef Bulgogi, beef Galbi, chicken or shrimp) and the choice four toppings from the bakers' dozen options, and a sauce (4 choices).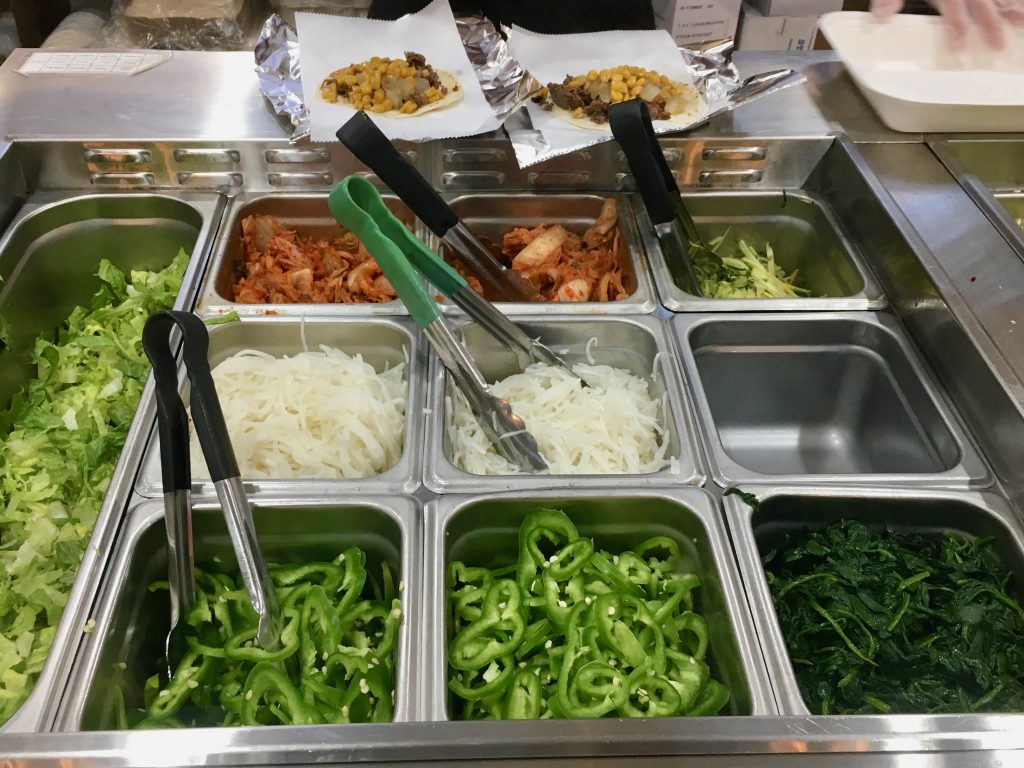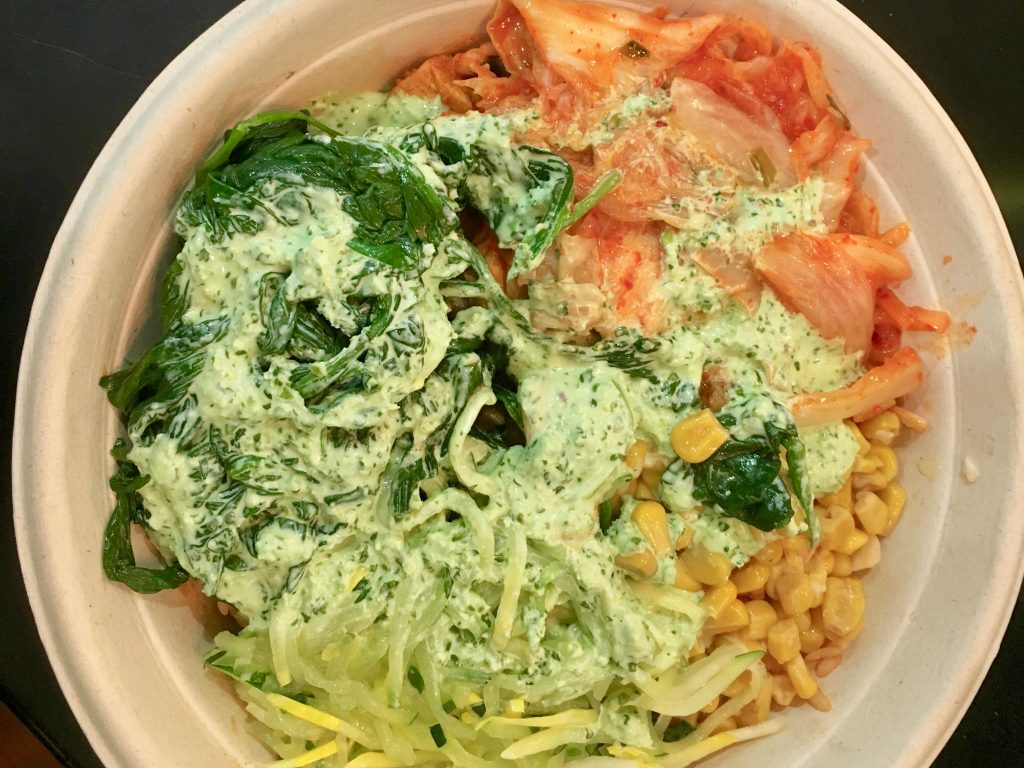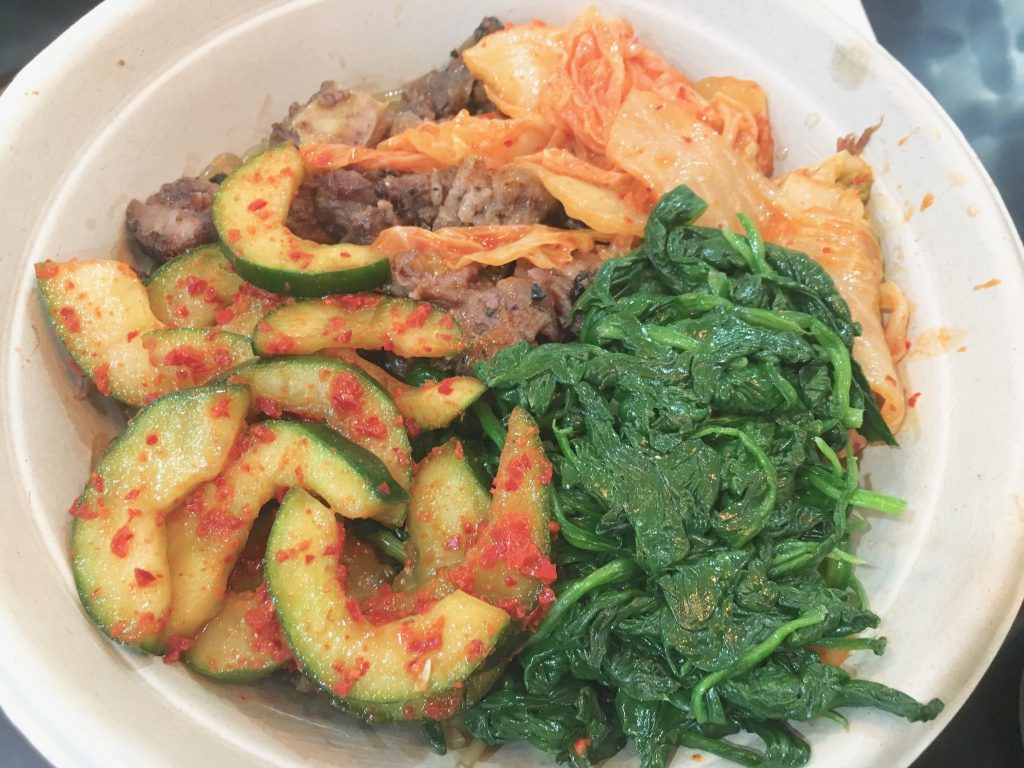 I decided on kimchi fried rice (+$ 1), spicy chicken ($11) with spinach, cucumber kimchi, roasted corn and shredded zucchini with the cilantro lime sauce (mildly spicy); my friend chose the sweet potato vermicelli, bulgogi, cucumber kimchi, spinach and cucumber with the sauce on the side.
Go here for a satiating quick, cheap eats meal.
Gogi Grill
599 6th Avenue (between 17 and 18)
New York, NY
917-261-4688