If you follow my posts, you'll notice that I've been on an amazingly tasty Korean kick recommending some fabulous places to dine, including O:N° and Atoboy.  Continuing with that trend,  I met some friends at Hwaban, serving modern style Korean cuisine, for an unusual and attractively presented brunch.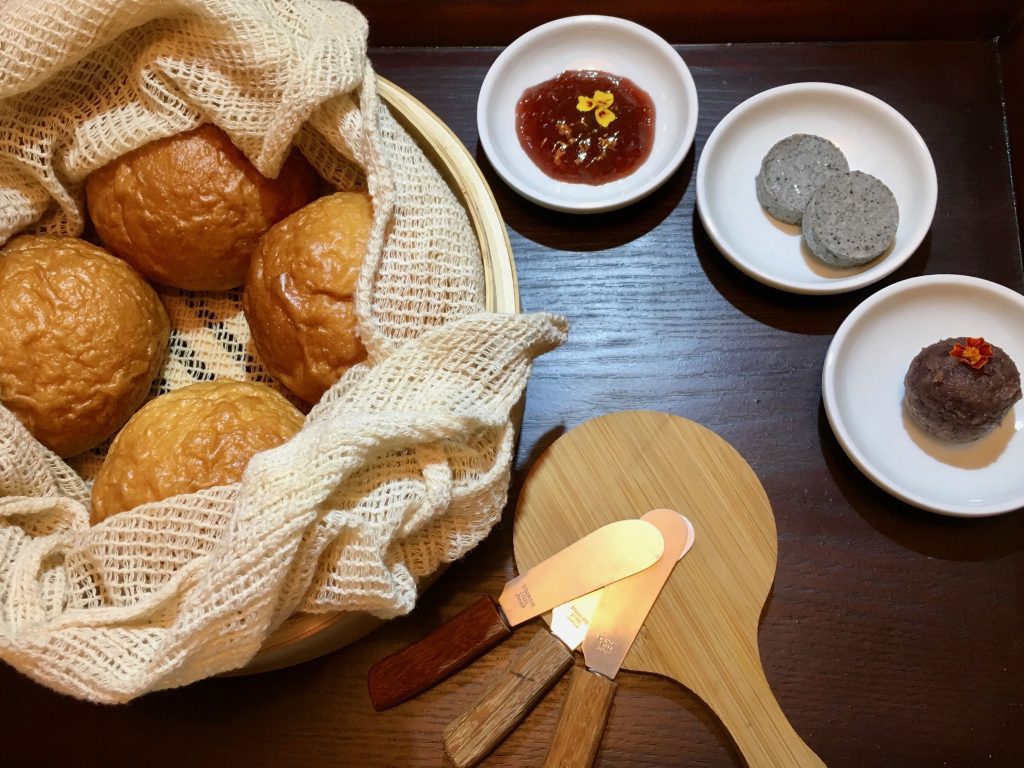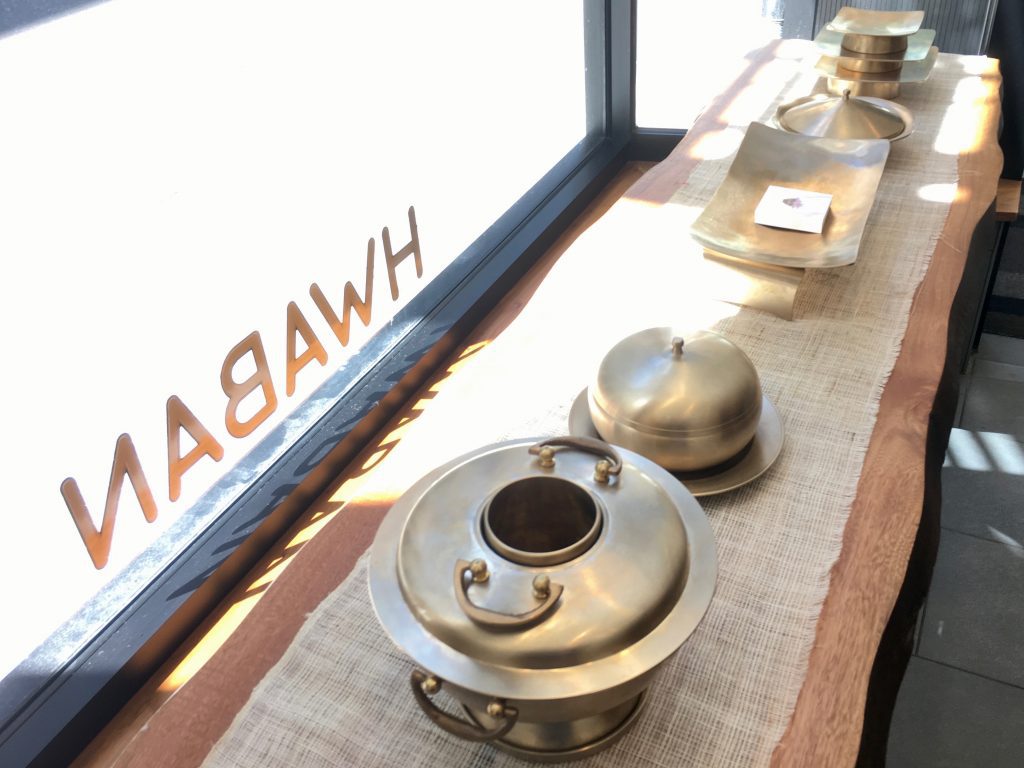 My friends each ordered  — and enjoyed — the grapefruit soju cocktail ($12) We started with housemade morning rolls that came in a steamer basket on a tray with three small dishes. One with black sesame butter, sweet red bean and berry jam ($15).  Really tasty, yet wishing the butter was softer not coming straight from the fridge,
Each dish arrived attractively presented on a tray. The most unusual breakfast contained two mini Kimchi pancakes each topped with a sunny-side-up egg, some side salad and sliced ham in a separate dish ($20). I'd recommend that. One friend ordered the Sujebi, a soup bowl filled with hand-pulled and cut noodles, onions, veggies and potatoes in a Korean flavored broth ($18).
I wished the mild-flavored fried rice with king crab ($25) was hot when served and contained many more chunks of crab. This room-temperature dish came topped with a poached egg, red roe and crispy garlic accompanied by a side of broth with seaweed. If you order this ask for it served hot!
Along with our breakfasts, they served us small ramekins of pickled cucumber, sweet anchovy and filled zucchini pancakes. I could have eaten more of that.
An unusual breakfast worth trying.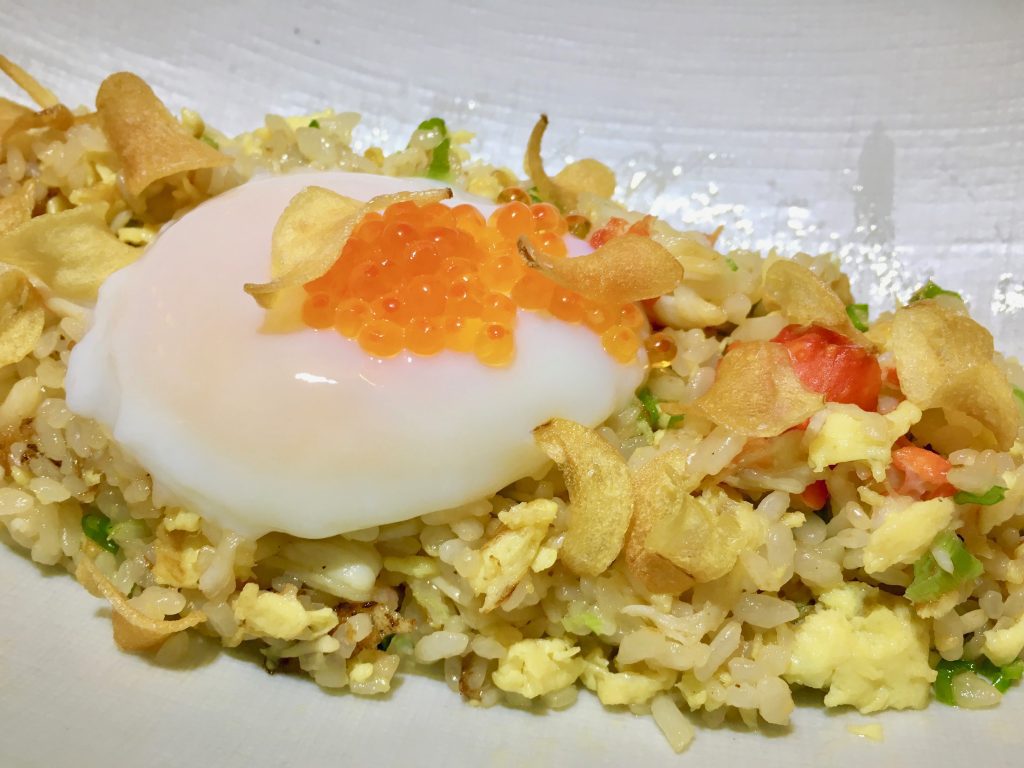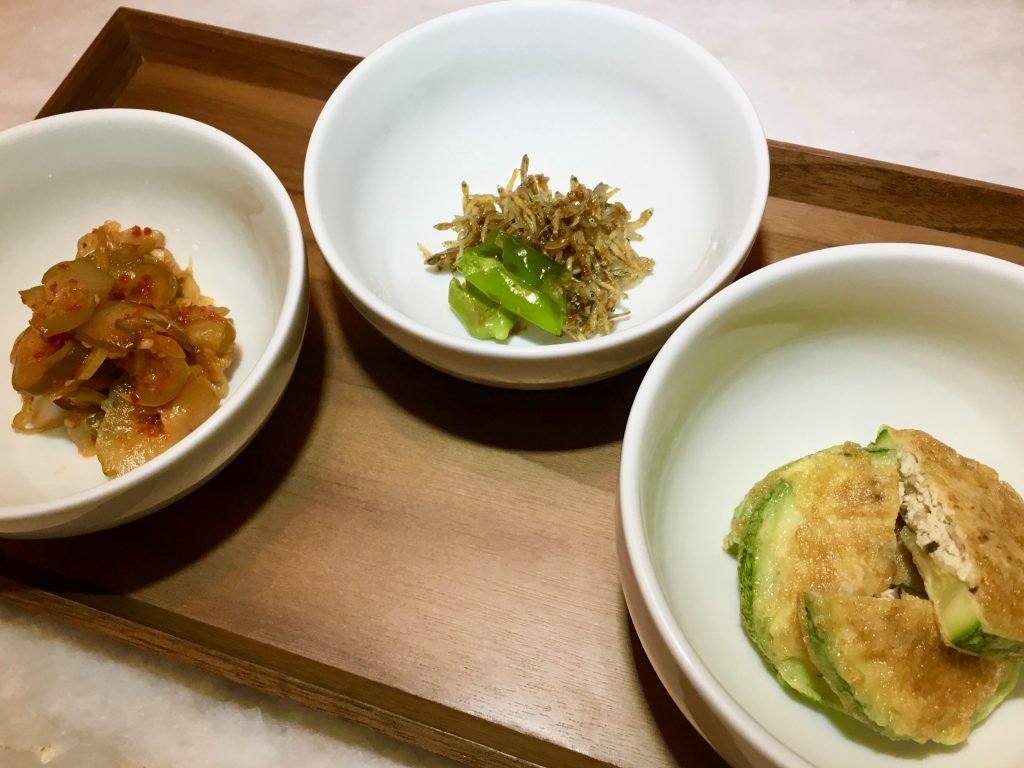 Hwaban
Gramercy-Flatiron
55 W 19th St
New York, NY 10010
(917) 261-2020
hwaban.com