The Spaniard, a West Village bar, serves great food and strong drinks, offering over 100 types of whiskey. I thoroughly enjoyed dining at this fun place, sister bar to Wilfie & Nell.
Their New York Old Fashioned ($16) is made with American brandy, bourbon, bitters, a slice of orange and delicious Amarena Toschi Italian black cherry. (So delicious my dining partner suggested buying some to serve over vanilla ice cream! Yes, that good.)  I had my first drink their way over crushed ice. I suggest ordering it instead with one large cube as I did the second time.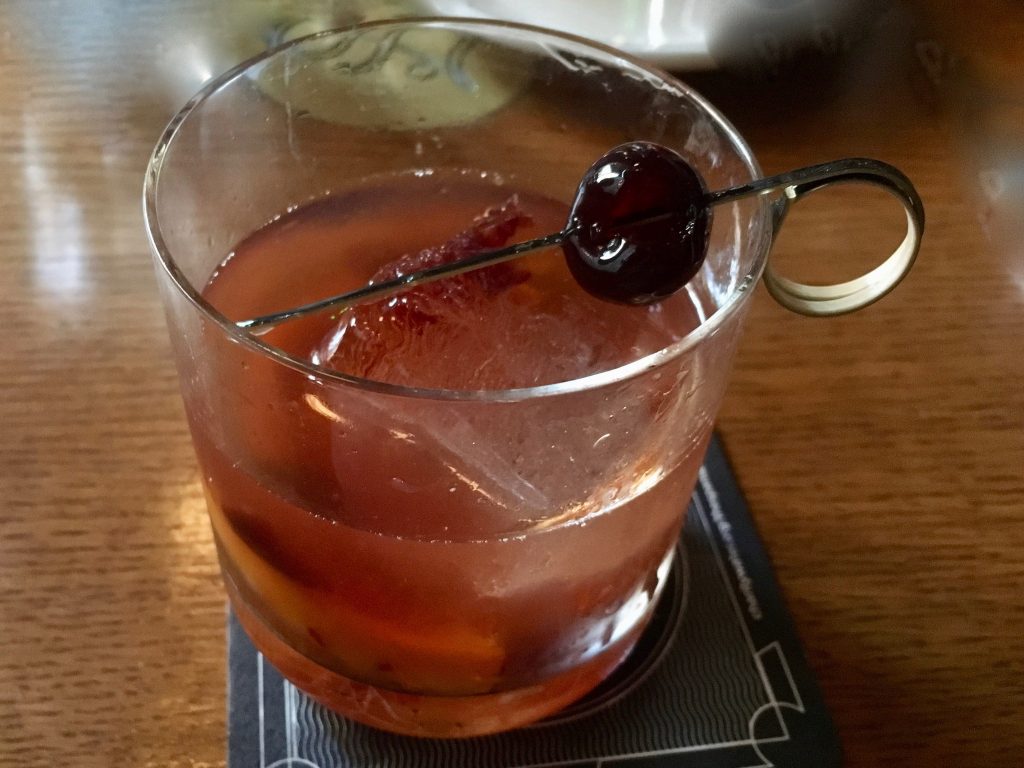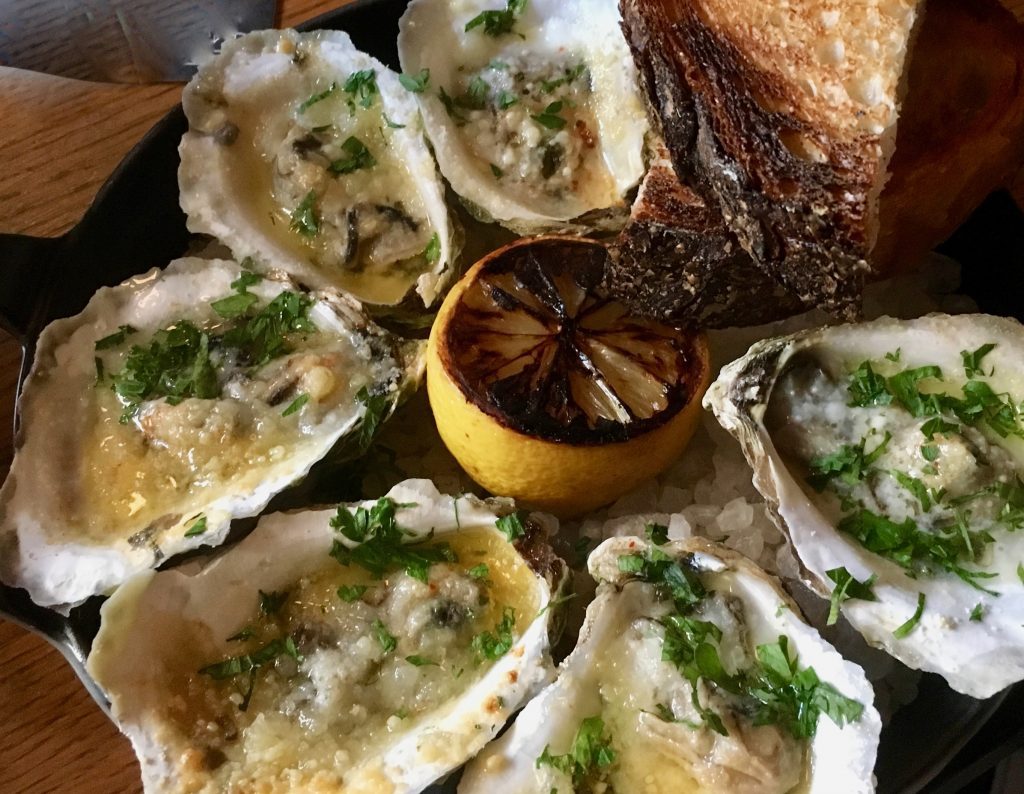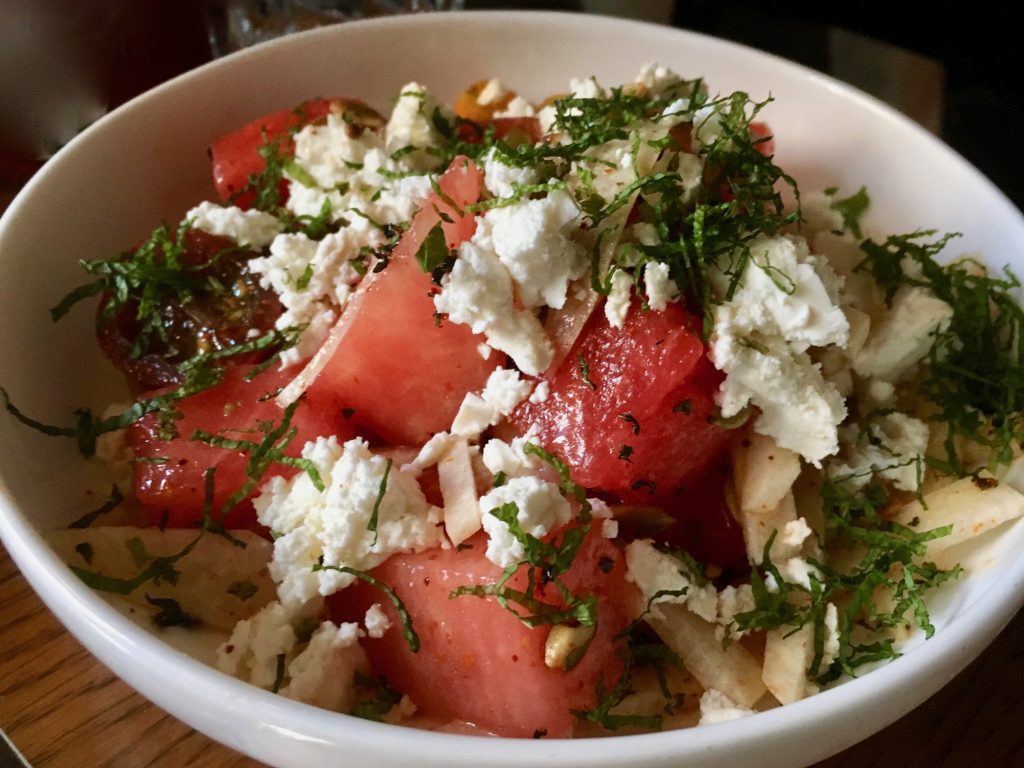 Do not miss the charbroiled Watch Hill, Rhode Island oysters ($18) seasoned with Arbol chile along with thick toast for dipping into the garlic butter. Also good are the roasted until blackened summer carrots and other veggies served over green goddess dressing ($12) and the refreshing red & yellow tomatoes, watermelon chunks, feta cheese, jicama strips and pumpkin seed salad ($15).
Not to be missed is the patty melt ($18), with meat from brisket, dry-aged rib eye and short rib meats. You'll find cheddar cheese, bacon and pickles on this hearty grilled sandwich plus a side of flavorful spiced tomato jam, a recipe from the chef's mother-in-law.
Since I was the restaurant's guest, we sampled even more of the menu. Their substantial chopped salad arrived in a large bowl filled with little gem lettuce and topped with blue cheese, bacon chunks, chopped avocado and diced hard-cooked egg ($16). The fried chicken schnitzel came with two piquant salads, escarole and potato ($19). The chopped broccoli oddly contained more shredded cabbage than broccoli ($9). I forgot to ask whether that was how it was generally served — or whether they were low on the veggie. Tasty, though.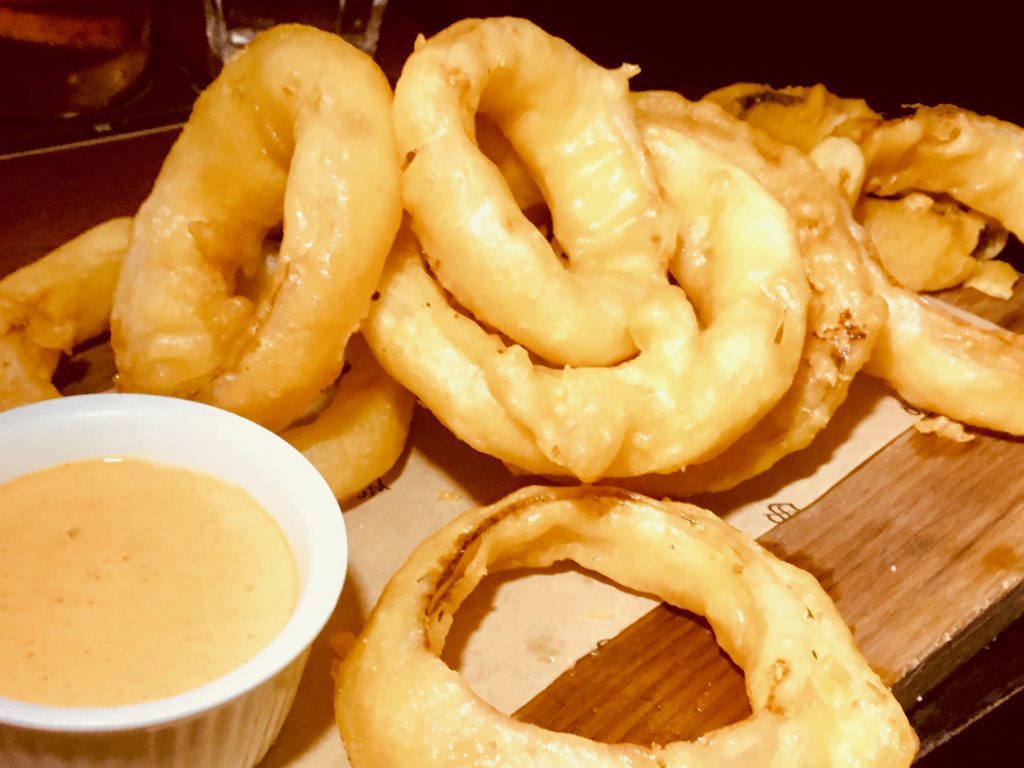 The tempura-battered onion rings ($11) that the restaurant's opening chef learned how to make when at Nobu are not only addictive but they're also friend makers. We couldn't finish these not-to-be missing rings and so offered to the folks nearby acquiring some new friends! The rings come with a smoked paprika mayo-ketchup combo.
I highly recommend a visit!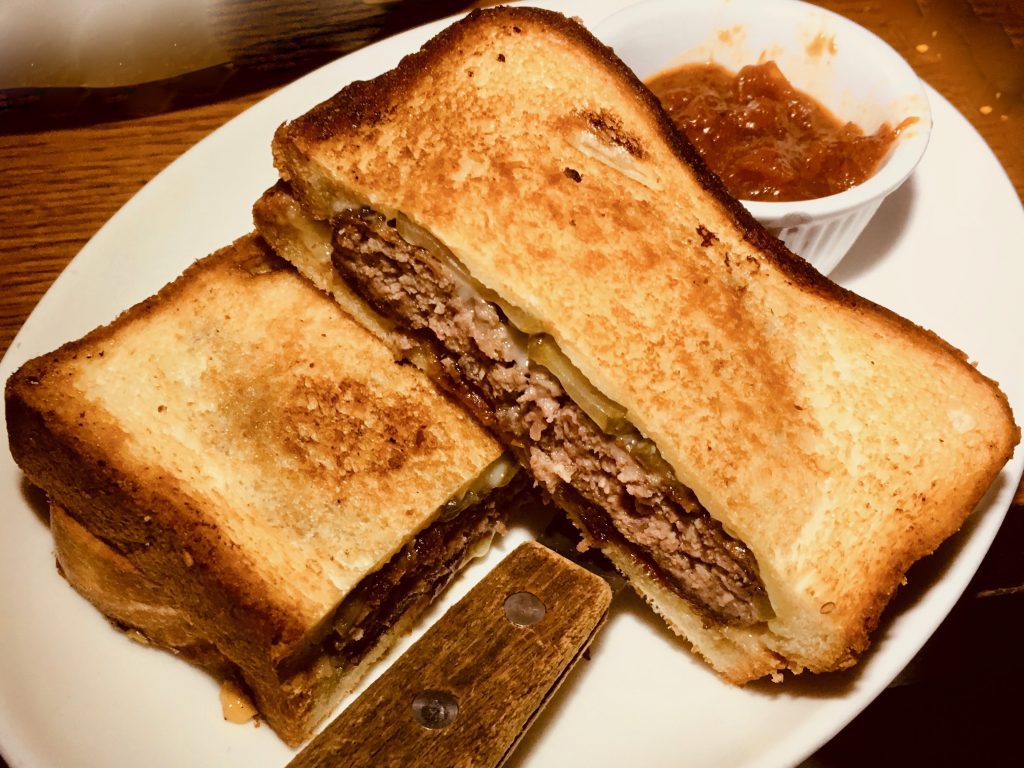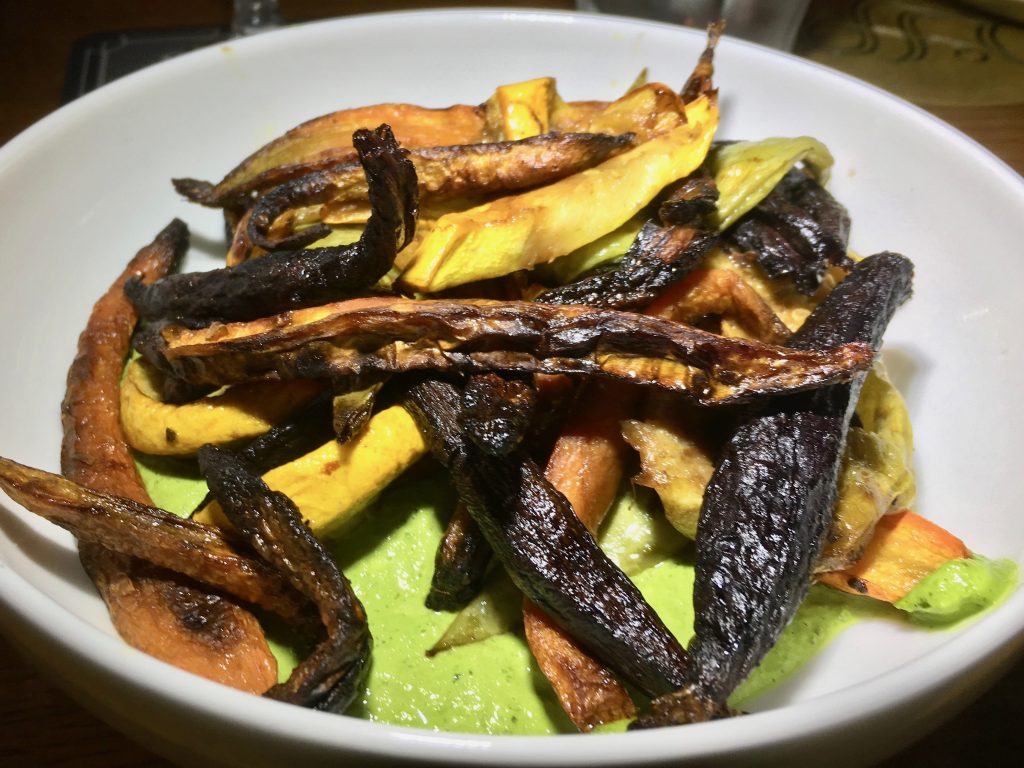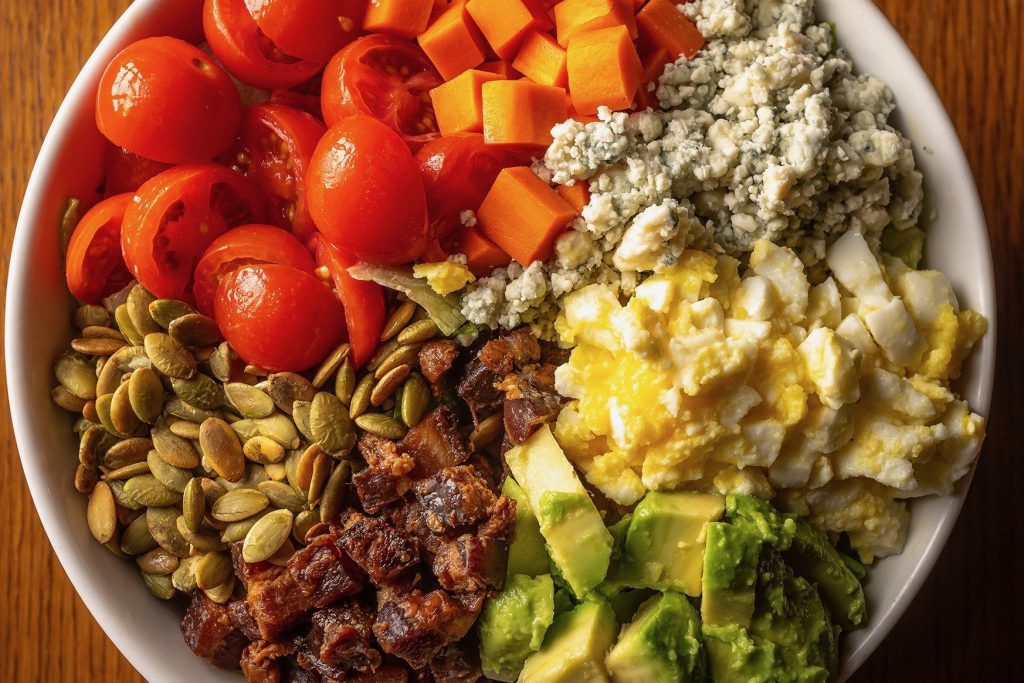 The Spaniard
West Village
190 West 4th Street,
New York, NY 10014
212.918.1986

(Photo credit for the chopped salad: Noah Fecks)