Wilfie & Nell, a 10-year West Village pub, prides itself in serving good drinks and locally sourced food.
I started with the house spicy Bloody Mary ($7 with brunch) made with McClure's spicy pickle juice. My friend had a Negroni. Both were good, just as you'd expect from a bar.
The unusual huevos rancheros  ($14) consisted of two sunny-side-up eggs,  sliced avocado and crisp corn tortillas over black beans all topped with a soupçon of salsa fresca and crema.  Although tasty, I prefer the dish made with soft corn tortillas that soak up the beans end egg yolks.
My friend tried the pulled pork hash with a poached egg, sliced cherry tomatoes and lots of deep-fried homes fries ($14) along with a side of spicy red cabbage. Don't miss the side of Nueske's smoked bacon ($6) or the huge bowl of well-cooked fries ($7) served with malt vinegar on the side. Ketchup, too.
Wilfie & Nell doesn't serve dessert. They do serve an espresso martini ($12) made from vodka, kahlúa and coffee that became our dessert.
What a fun neighborhood bar. Check it out.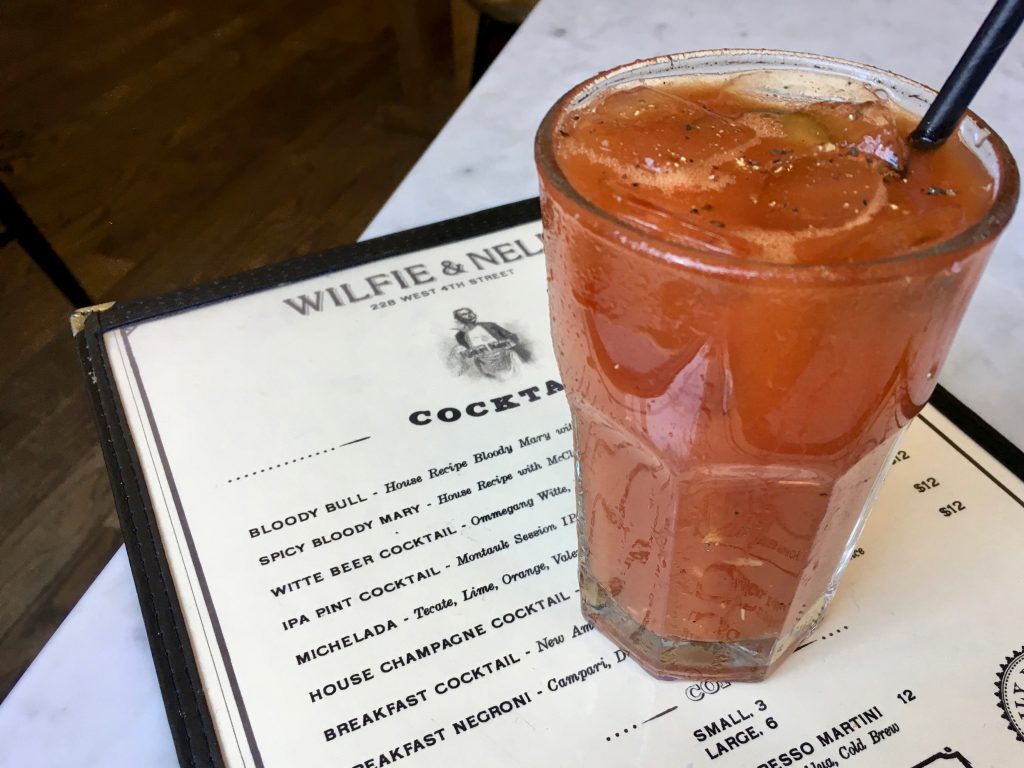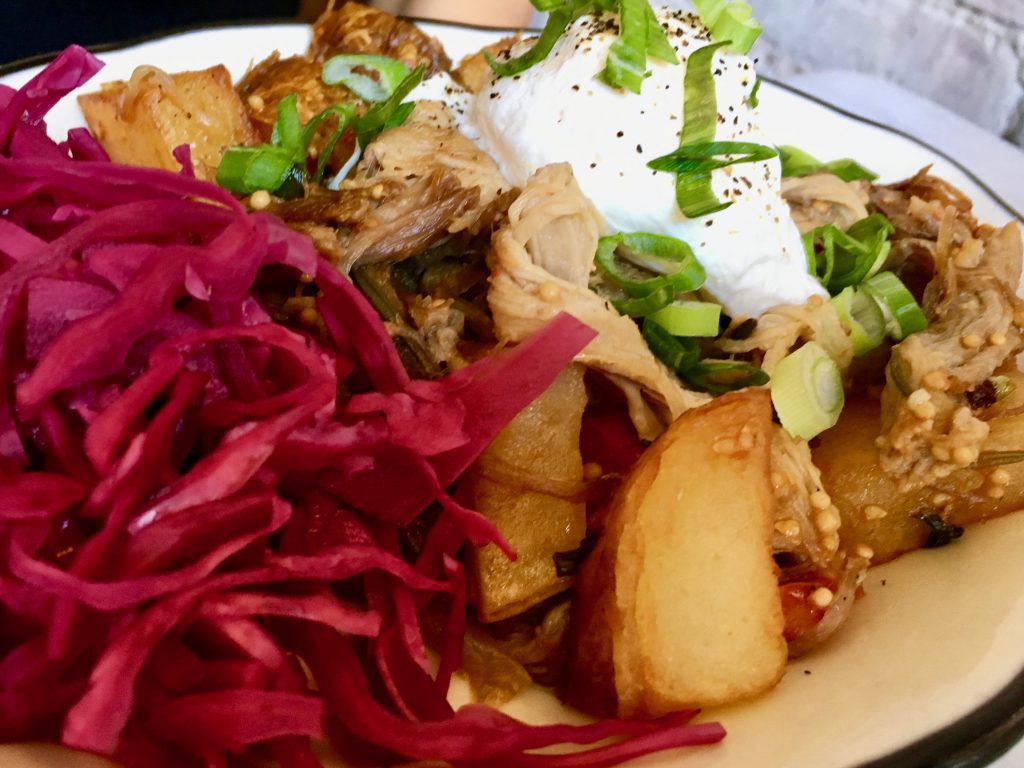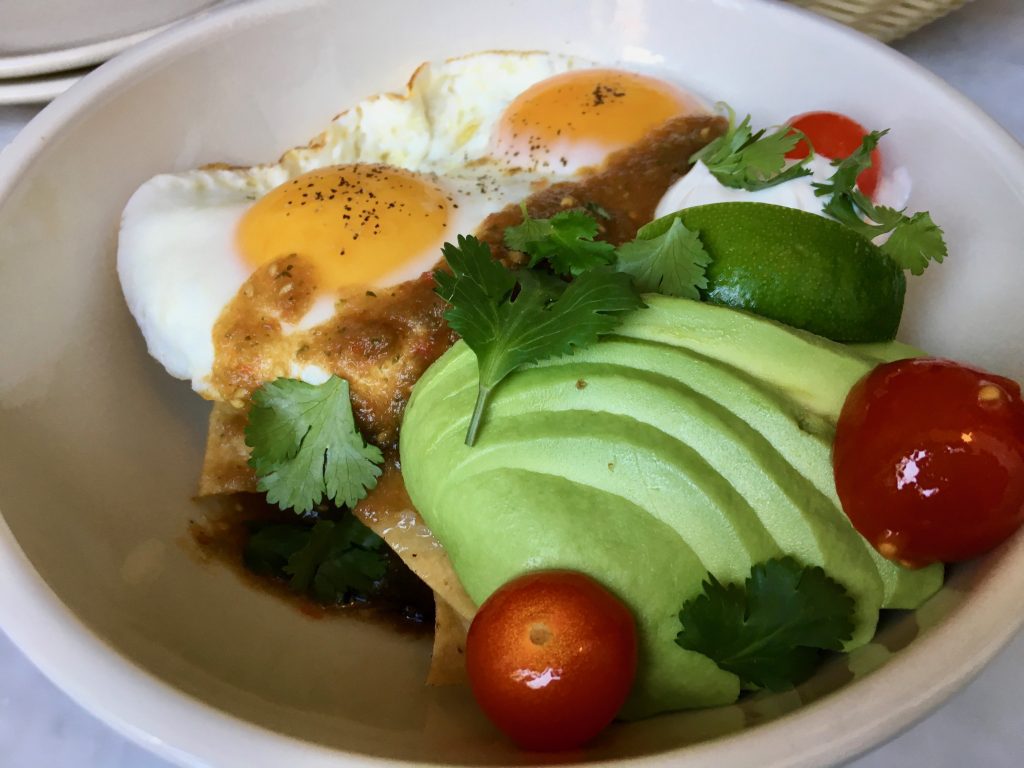 Wilfie & Nell
West Village
228 W 4th St
New York, NY 10014
(212) 242-2990