My friends and I ended up at 301 Bowery Bar as guests of my realtor's The Alliance Team for their fun appreciation night.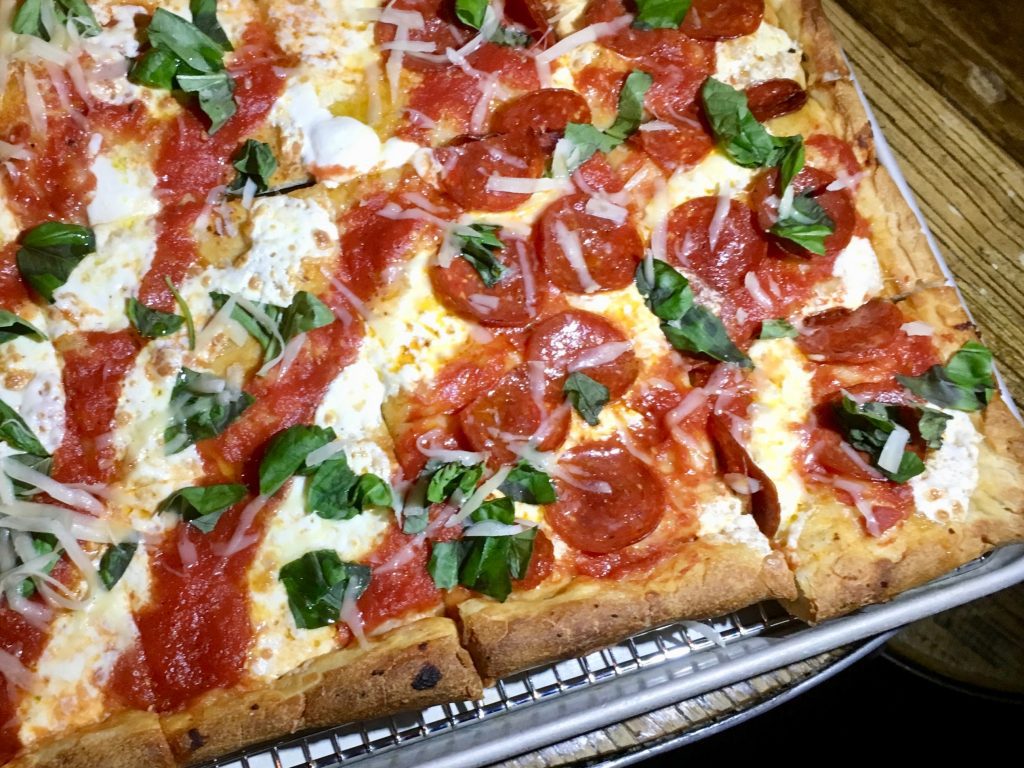 310 Bowery's pizza is based on that of Chef Nino Coniglio from Williamsburg Pizza who they partnered with when they first opened. They kept it simple, offering only one specialty: Grandma's pie with imported pecorino romano, fresh basil, aged Parmigiano-Reggiano, EVOO, housemade mozzarella and san marzano tomatoes (half $15; full $25).
Today you can get pepperoni on that pie or order one of their other specialties. We did — sampling both the flavorful paisano with added mushrooms, sweet sausage and roasted red peppers and the (too bland for me) bianco, an all white one with ricotta, mozzarella and Parmigiano-Reggiano (half $20; full $30).
310 Bowery's pizzas have a crust that's thick, but not as thick as Sicilian. The outside of these square pizzas has a thicker crust. I tried to grab a corner piece before they were gone!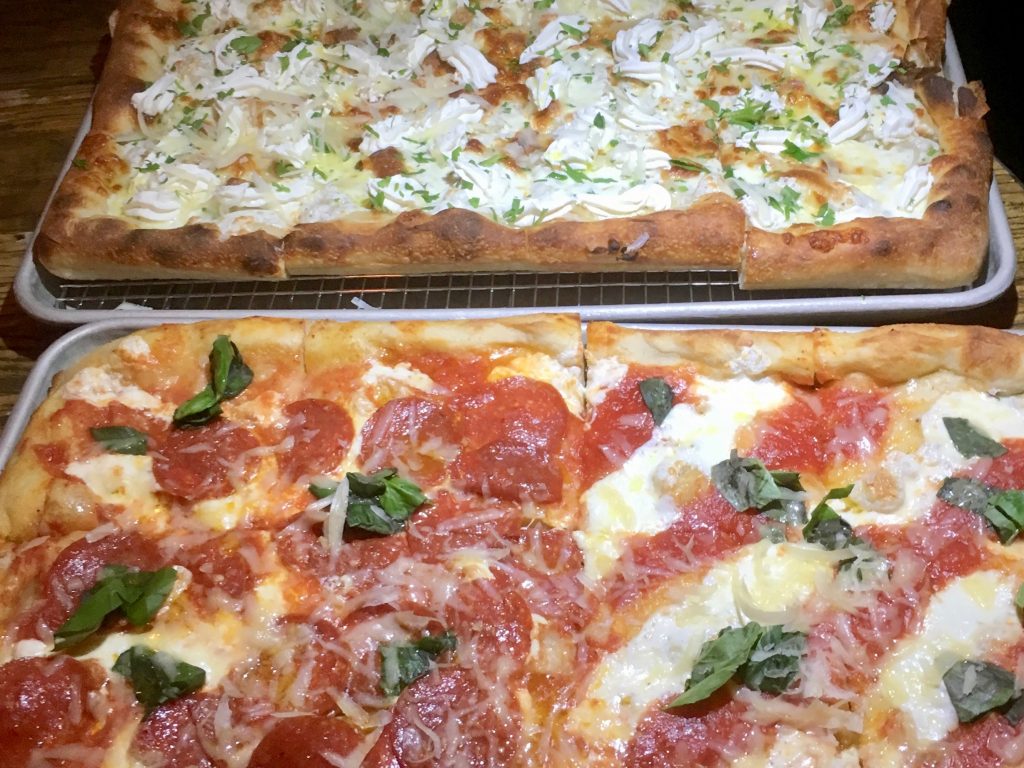 Worth a visit.