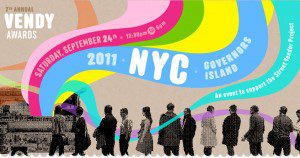 The 7th Annual Vendy Awards – a cook off between the sidewalk chefs in New York City – takes place Saturday, September 24, 2011 from 12:30 – 5:00 pm on Governor's Island.
The event features all the food you eat from local vendors, wine, beer and soda along with music and live performances.
All proceeds will go towards the  Street Vendor Project – a membership based non-profit organization that stands up for vendor's rights. For more information or to purchase tickets (Kids ages 8-12 $60.00 +tax, Adults general admission $95.00 +tax), click here.
-guest contributor