PAST BITE
August 29, 2007
What it is: Brown (AKA whole grain) rice that's ready in 90 seconds
How it comes: 8.8-ounce pouch
Where it is: In the rice aisle of your supermarket
Who it's for: Anyone who wants to eat brown rice but doesn't have the 40 minutes midweek to cook it
Suggested retail price: $1.69
Nutrition notes: All the goodness of brown rice with a 1-cup serving providing all three government-recommended daily whole grains servings
Category: Fabulous Food: A healthy twist


---
Bonnie: Rice. An amazing grain. Also the catchy little title of my first cookbook.
Backing up a bit.
I was in-house at Crown Publishing delivering a just copy-edited cookbook to Amy Boorstein in production.
Sort of ranting to her, I complained about the disarray of the manuscript I was working on. "How could an author hand in something like this?" I asked. "…with incomplete sentences, ingredients missing from the recipes, torn pages…"
I went on and on about how I could do so much better. Where was the author's pride? I know food, I know cooking, I know nutrition, I could and would turn in a cleaner, more professional manuscript.
Amy suggested I talk to cookbook editor Harriet Bell down the hall, who was editing the Particular Palate, a single subject cookbook series, and always looking for topics.
"Why not suggest a topic to her?" Amy encouraged.
I asked which titles were in the works, aware that it was Amy's job to know.
Not wanting this chance to slip through the unopened door, I immediately called Joanne Hayes, my friend and soon-to-be co-author, and together we created a list of single subject topics that we felt we could—and would want to—literally sit at our kitchen tables and write about.
Next time in the city, I walked down the hall, knocked on the door and introduced myself to Harriet.
"Heard you were working on a single subject series. I would love to do one of them," I said, as I spouted off our ideas and credentials.
Her eyes lit up when I mentioned rice. "Could I get a proposal?" Harriet asked as she handed me samples of other books in the series.
"Rice," the title of my first cookbook, was edited by Harriet Bell, published by Random House's Crown/Harmony imprint and not a part of that series (but that's another story).
As I had done many other times in my life and would continue to do, I recognized an opportunity and immediately seized it, first having done my homework by learning about the editor and her series. Knocking on this door opened another publishing industry portal.
Back to one of my favorite grains.
I look at rice as a painter sees a canvas—as something to build on. Here are a couple of my favorite rice dishes for you to try either using this quick 90-second brown rice or cooking white or brown rice yourself.
When I do have the time, I'll cook up a batch of brown rice and freeze it in 1 and 2 cup portions so it will be ready when I am.
Make this salad now while tomatoes are at their most flavorful. Serve as a light meal or an accompaniment to grilled lamb.
Greek Rice Salad Cook 1 cup white or brown rice according to package directions. Meanwhile, whisk together 6 T olive oil, 2 T fresh lemon juice, 1 t oregano, 1/2 t Dijon mustard, and salt and pepper to taste in a large bowl. Add 2 large diced tomatoes (peeled and seeded if you have time or inclination), 1/2 pound crumbled feta cheese, 3/4 c sliced kalamata olives, and 1/4 c chopped fresh parsley and let marinate while the rice cooks. Add the cooked rice, taste and adjust seasonings and serve lukewarm or refrigerate until 30 minutes before serving. Serves 4 to 6. OPTION: Use Uncle Ben's Whole Grain Brown Ready Rice in place of the cooked rice.
And while we're talking rice recipes… when you're in the mood for Jambalaya but don't have a lot of time try this express version using white rice. It's not as quick as Ready Rice, but can be on the table in about half an hour.
Express Jambalaya Cook 1 pound thinly sliced andouille sausage, 1 sliced onion, 2 stalks chopped celery and 2 minced cloves garlic in saucepan over medium heat until sausage is browned, about 5 minutes. Add 1 cup (uncooked) white rice; stir 1 minute. Add a 14.5-oz can diced tomatoes, a 14.5-oz can chicken broth, 1 t oregano and a pinch of cayenne. Bring to a boil over high heat, reduce heat to low, and simmer for 20 minutes, until rice is tender and liquid absorbed. Taste and adjust seasonings, adding salt and pepper if needed. Let stand covered 5 minutes before serving. Serves 4 to 6.
Bryan: The only problem I have with rice is that it takes forever to prepare. I'm just not at a point in my life where I pre-plan my meals even 45-minutes ahead of time. This can often cause problems with longer prep time items, starchy sides being the most problematic. Enter Uncle Ben's Ready Rice; quality whole grain rice that is ready in under 2 minutes (yes, it's really that fast, and yes, it's really that good). Like the instant couscous we recently tried, this product completely changes the way I think about meals. Complete dinners can now take shape while the protein is cooking or even as an after thought right before sitting down. I have never been a proponent of fast-food, always believing that the process and care is part of the meal. But, my god, starches take TOO long to cook and I am more than enthusiastic about anything to cut down cook time. Cheers to 'ready rice'!
Eric: Rice – an indispensable component of the dinner menu and a personal favorite side to some of my dishes. I, like my brother, was skeptical when I first heard of the "instant" microwave rice. And, if you have been following our postings, you would know that my resentment for the "fast-food, microwave" industry is fairly high. I will do anything to avoid using a microwave, and I was shocked to read that my brother is open to the idea to avoid the lengthy cooking time of his starches (a true epicurean he is…). I am still a diehard for simple tastes. Whether a batch of rice takes 30 minutes or a baked potato takes 40, I will wait it out in order to have the non-radiated taste of the product.
I usually cook for my girlfriend on a nightly basis, and this is how the story of me giving into the "Ready rice" came about. Hungry and tired after returning from a ski trip, we entered the apartment and noticed the fridge only had a few vegetables. (We had taken everything else out so it wouldn't spoil.) I opened the cupboard to see if there was anything worth eating in there, and slowly glanced to the shelf that holds all the "test" products my mother has sent me over the past few months. Against my will I grabbed the "Ready rice" and threw it in the microwave (hunger trumps desire). After 90 seconds (sticking to the instructions) I proceeded to throw the finished rice into the wok with some vegetables and created a simple stir fry. The quality, the taste and the cooking time of the product is amazing and, although I would never recommend it if you have the time to create a meal, I would easily suggest it for anyone in the bind I was in…This product has slightly changed my perception of what "quick" food should be. Bravo, Uncle Ben's, Bravo.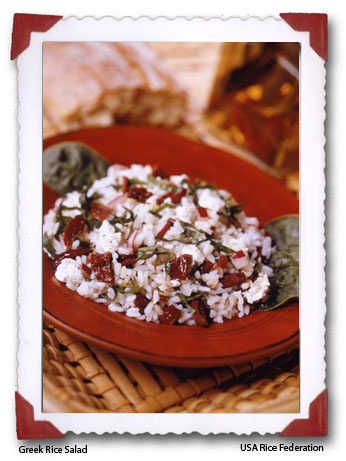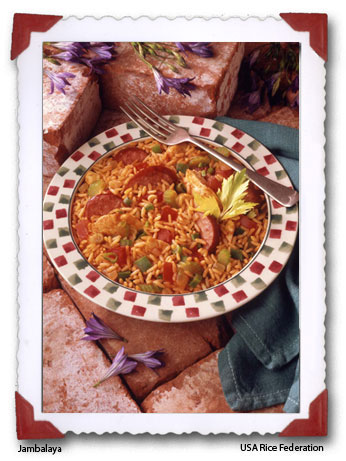 12 Comments on "Uncle Ben's Whole Grain Brown Ready Rice"
aram Says:


It's delicition and easy. I like it COLD with citrus fruit.

Wilma T. Says:


Thank you so very much for the Uncle Ben's Whole Grain Ready Rice. It arrived today via Fed Ex. I would also like to thank you for the flour that was won a few months ago. It had arrived with no paper work and it wasn't until this prize arrived that I realized this was one of your sponsored prizes as well.

Many thanks again!

Bonnie Tandy Leblang Says:


You're quite welcome! Thanks for taking a chance and entering our giveaways.

Bonnie Tandy Leblang Says:


Wilma, you made me realize that others might not know where their flour came from either! So far 110 people have won 5-pound bags of Eagle Mills flour. That flour was sent directly from netgrocer.com with no explanation included.

If you're one of those folks who's wondering why you received the flour now you know.

Deborah M. Says:


I was the winner in April of the 12 pouches of Uncle Ben's Whole Grain Brown Ready Rice.First thanks so much for the contest.I love Uncles Ben original rice in the box but it takes about 30 minutes to prepare.I love the pouches,stick them in the microwave and in 90 seconds you have a side dish,I have also stir fried some chicken and threw the rice in and in a few minutes I have a meal.Its delicious,fast and its good for you.

Joanne Says:


Will i get fat eating a full bag of uncle ben microwave rice i eat a bag every day

Eric Leblang Says:


Joanne – I'm not the nutritionist of the family, but I can't imagine that eating a full bag of rice (particularly an 8-oz package) will make you "fat". What really matters is what you're eating along with the rice, and, what type of exercise you're doing. That said, I'm glad you're a fan of the Uncle Ben's rice, but you might want to spice it up a little. Have you tried any of the Fox River products?

carla Says:


its the best and fast to prepare

sally Says:


I love the ready rice but I'm having a large dinner party at the weekend and wonder what the instructions are if you put more than one pouch in the microwave at the same time – do you increase the cooking time? I would like to put 4 or 5 in at once – any ideas?

Shannon Says:


Hi Sally,

The cooking time for 2 pouches of Ready Rice is 2 minutes and 30 seconds, although microwave times may vary based on the strength of your microwave. Maybe two packs at a time would be best to ensure cook through; it would still only take less than 5 minutes to cook four packs.:)

Best-
Shannon
On behalf of Uncle Ben's

Stuffed Peppers « wellnessU Says:


[...] your oven to 375 F.  Cook rice according to package, I used this: Cook your meat in a little EVOO until brown, add onions and garlic.  Turn off heat, add the [...]

Ken Colgan sr Says:


I make Jambalaya all the time with Uncle Bens converted white rice.Does Uncle Bens make a converted brown rice so I can my same recipe to make a brown rice Jambalaya?

Thanks,
Ken
Rate This Product
Mouseover the crowns to highlight your rating and then click to record your rating. The rating shown is the average of all the user votes. You can only rate each product once.
Leave a Comment or Write a Review
Posting Policy
Bite of the Best encourages our readers to comment on and review any products that we write about. Please express your opinions in a mature and civil tone of voice. We will not post rude or otherwise inappropriate material on Bite of the Best. We look forward to your comments and reviews!