FEATURED BITE
November 27, 2012
What it is: A new farmstead raw-milk Gouda cheese with shavings of black Italian truffles
How it comes: Sold by the pound
Where it is: Select Whole Foods Markets, major retailers and specialty cheese shops nationwide
Who it's for: Both cheese and truffle lovers
Suggested retail price: $24.99
Nutrition notes: One ounce contains 120 calories, 6 grams saturated fat (of 9 total) and 35 percent of the daily value of calcium
Category: The Fridge


---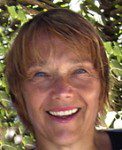 Bonnie: For all you cheese lovers, we must share about Melkbus 149 Truffle — a new farmstead raw-milk Gouda cheese with shavings of black Italian truffles — from The Netherlands.
Melkbus is Dutch for the milk can that was used to transport fresh milk to the creamery; each farm had a unique number stamped atop the can to identity the owner. Today "Melkbus" signifies the cheeses made on small, family farms outside the city of Gouda.
Melkbus 149 Truffle starts as raw milk farmer cheese (Boerenkaas). Lots of Italian black truffle shavings are added to the curd, just prior to pressing and shaping the cheese before it's aged for 10 weeks.
This wonderful, earthy and nutty flavored Dutch cheese recently arrived from The Netherlands, so you might have trouble finding it. Keep looking as it's worth it, or ask your cheese retailer to get it.
While we're on the subject of cheese, I wanted to share information about an online gift that you can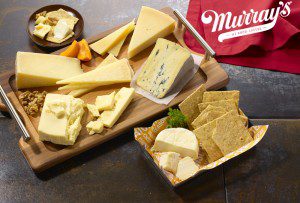 order and send to other cheese-loving family or friends. Click here for more information (If you're a New Yorker you can buy it directly from Murray's Cheese in Greenwich Village, 254 Bleecker Street or the Grand Central Market at the corner of East 43rd Street and Lexington Avenue.)
For Thanksgiving, our Bite of the Best team had the opportunity to sample Murray's "Greatest Hits" ($75), packed with a collection of its best-sellers. The gift included Vermont Butter and Cheese Creamery's Cremont, Tickler English Cheddar, Piave Vecchio, Ewephoria Sheep Milk Gouda and Cambozola Black Label, packed in a wooden box along with Sea Salt & Olive Oil Z Crackers. Each cheese is cut to order and wrapped in special paper, allowing it to breathe while preventing drying. In other words, it lasts longer.
The Cremont — named for the "Cream of Vermont" from one of our favorite cheese makers — is made from local cow's milk and cream, has a delicate rind and is irresistible. The bold English Cheddar, from Devon, is made from raw cow's milk and aged 18 months; the Piave  — named after the Italian eponymous river — has the texture of a young Parmigiano-Reggiano with a nutty, flavor; the cow's milk Dutch Gouda is sweet and nutty with a butterscotch flavor; and German Brie-style cow's milk Cambozola cheese has a hint of blue veining.
We highly recommend holiday gifts of cheese for family or friends.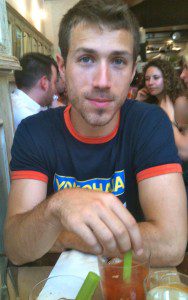 Bryan: This is unworldly good, the kind of food you'll need to hide from yourself if you want it to last at all. While the sublime combination of truffles and cheese is a flavor of such magnitude that its allure is surely lost on nobody, it is the true craftsmanship and balance of creaminess and pungent earthiness that makes this cheese true art, to say the least.
Two small packages of this wonderful Melkbus 149 Truffle cheese arrived at my door, with one package completely disappearing within an hour. Worried, I stealthily stashed the second piece away in my fridge, hiding it under some ketchup packets in a drawer in the hopes of forgetting about it for a while. It's a simplistic attempt to stretch out my cheese-eating enjoyment, and would almost seem like silliness, that is until you try this cheese; it's _that_ freaking good. I'm seriously considering cutting it into tiny little cubes, sealing them individually in plastic wrap and hiding them in my fridge, thus turning my kitchen appliance into a true Easter egg hunt.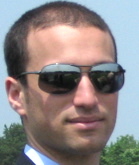 Eric: At $34 per ounce, the black truffle is one of the more expensive food items (for the weight) on the market. And, if truffle is an item you look for on a menu, than this is the product for you. As hard as this is to explain, Melkbus 149 Truffle is a versatile cheese. I've found it specifically alluring during the morning raid through the refrigerator in search of an addition to my fiancé's egg scramble (beyond the eggs, spinach, tomatoes, mushrooms and green onions).
Unlike most truffle-esque products, Melkbus 149 Truffle cheese is subtle in its representation of the subterranean mushroom, hence, in my mind, the versatility. Whether you're adding Melkbus to a pizza or a salad, or simply making the greatest grilled cheese to date, Melkbus 149 Truffle is creamy enough to satisfy the palate, yet hard enough to grate. Beyond being an absolutely stunning ingredient for the dishes already mentioned, this cheese would be a standout feature on any cheese or charcuterie plate.
9 Comments on "Melkbus 149 Truffles Cheese"
Tara Kirch Says:


It was just announced that Melkbus149′s sister cheese, Melkbus237 Original (Boerenkaas) just won a Top 16 Supergold at the World Cheese Awards in the UK!

Bonnie from BiteoftheBest.com Says:


Just sharing — as I just got word from this cheese's PR person that "Best Cheese Corporation's newest Dutch cheese, Melkbus237 Original, won a Top 16 Super Gold at this week's World Cheese Awards competition. Out of 700+ cheeses that received accolades, Melkbus237 was the only Dutch cheese to receive Top 16 Super Gold status."

jeff Says:


This is simply the best cheese I have ever put into my mouth.

Bonnie from BiteoftheBest.com Says:


Heavenly isn't it?

Emilia Says:


Can you tell me what stores in Scarborough, Ontario carry the Melkbus 149 Truffles raw milk gouda. My postal code is M1K 5J4

I purchase some at a farmers market in Simcoe, On while I was on vacation and am totally in love with it

Thank you

Bonnie from BiteoftheBest.com Says:


Here is a list of stores that carry Melkbus Truffle in the Greater Toronto Area. I got this from LeeMarie McGuigan
Director of Marketing for Best Cheese Corporation &
Coach Farm

• Alex Farms 1578 Bayview Avenue,Toronto, ONM4G 3B7
• Cheese Boutique 45 Ripley Avenue Toronto, ONM6S 3P2
• Employee Cash Sales – Ontario 233 Alden Road Markham ON L3R 3W6
• Karpati Euro Max 61 James Snow Parkway, Milton ON L9T 0R3
• Maunders Food Shop 32 Wellington St. W., Aurora ON L4G 2N8
• Mickey Mcguire's Cheese,51 King Street West, Dundas, ON L9H 1T5
• Starsky Foods Inc, 3115 Dundas Street West, Mississauga ON L5L 3R8
• Starsky Foods Inc, 2040 Dundas Street East, Mississauga ON L4X 2X8
• ARS Foods Inc, 15 Regatta Crescent, Whitby ON L1N 9V2
• Yummy Market Inc, 1390 Major Mackenzie West, Maple ON L6A 4H6

Lanna Says:


Devine, Devine, Devine, I asked for a sampling at my store and was not prepared for the wonderful flavors and creaminess of this cheese. I bought quite a bit last week and am going back for more. I love cheese as its low in carbs but this made me feel like I had dinner and dessert.

Peter Snow Says:


This is the best cheese I have ever had. I get it at Costco in Ancorage and buy at least 4 lbs. at a time since i never am sure when I will be able to get any again. The flavor gives me a mouthgasm every time. I enjoy Blues, Sharp Cheddars and Bries, but have never been a big fan of Gouda until this cheese. It's almost like a garlic flavor, but not quite.

Bonnie from BiteoftheBest.com Says:


Thanks for sharing as I didn't realize that Costco carried it.
Will look next time I'm there…
Rate This Product
Mouseover the crowns to highlight your rating and then click to record your rating. The rating shown is the average of all the user votes. You can only rate each product once.
Leave a Comment or Write a Review
Posting Policy
Bite of the Best encourages our readers to comment on and review any products that we write about. Please express your opinions in a mature and civil tone of voice. We will not post rude or otherwise inappropriate material on Bite of the Best. We look forward to your comments and reviews!