August 14, 2013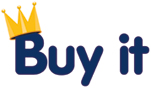 Varieties: Café de Europa Classique, Café de Europa Blanc et Noir, Café de Europa Vienna Roast, Café de Europa Espresso Toscana
Details: $9.49 for 12-pack box
Availability: Online in the BiteoftheBest.com shop

Melitta's Café de Europa Single Serve Gourmet Coffee is made from 100% premium high-grown Arabica beans. The new single-serve cups are 100% recyclable, resulting in less waste than most standard single-serve cups.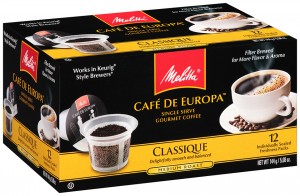 Melitta Cafe de Europa Gourmet Coffee Single-Serve Cups is available in four flavors: Classique (medium roast), Blanc et Noir (a blend of light and dark roasts), Vienna Roast (dark roast) and Espresso Toscana (extra dark roast).
2 Comments on "Melitta Café de Europa Gourmet Coffee Single-Serve Cups"
Lauren Wilson Says:


Melitta makes the best coffee capsule that has been made for Keurig machines, thus far. You can SEE the coffee in the capsule because its made of a mesh instead of opaque plastic. Stronger than most kcups and definitely high quality coffee. Bland et Noir is my favorite so far.

steve Says:


And I like the extra dark Espresso Toscana
Leave a Comment or Write a Review
Posting Policy
Bite of the Best encourages our readers to comment on and review any products that we write about. Please express your opinions in a mature and civil tone of voice. We will not post rude or otherwise inappropriate material on Bite of the Best. We look forward to your comments and reviews!