Nationwide
$2.25 per 1.3-ounce tin
Raspberry, Strawberry
The new Ice Breakers Duo Mints features a fruit + cool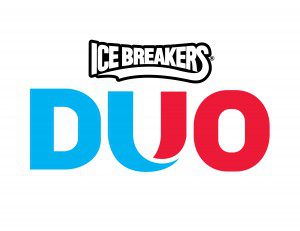 flavor sensation through a textured fruit-flavored side with a cooling side, creating a refreshing burst in your mouth.
Each mint has less than 5 calories.
– Christin Chan, Bite of the Best intern: I really enjoyed how these tasted like a berry-flavored candy with a burst of cooling mint. Very refreshing!