FEATURED BITE
July 12, 2011
What it is: A chocolate-flavored, 60 proof vodka
How it comes: 750 ml bottle
Where it is: At a liquor store
Who it's for: Anyone looking for a fat-free, after-dinner taste of chocolate
Suggested retail price: $29.99
Nutrition notes: 89 calories and 4 grams sugar per 1.5-ounce serving
Category: Beverages


---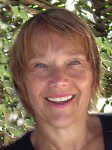 Bonnie: A couple of weeks ago, I attended a public relations agency's holiday open house, sharing its client's products that it hoped might be included in a winter holiday story. Most print magazine editors who attended produce their Christmas and New Year's stories in the summer. Those of us on the Web, have a much shorter lead time.
At one station, I learned about Godiva's Chocolate Infused Vodka. I like my vodka neat, straight from the freezer. And I love chocolate (who doesn't) — but the thought of drinking a chocolate-infused vodka, stopped me cold. That is, until I sipped it neat. (For the non-drinkers, neat means enjoying the liquor straight, not mixed with anything else.)
Godiva Chocolate Infused Vodka tastes as if you're consuming a piece of rich Godiva chocolate, but without the fat calories. Luxurious. Decadent. It's a perfect finish to a meal in lieu of — or in addition to — dessert. Serve it straight from the freezer in a shot glass even to nonvodka drinkers… just as long as they like chocolate.
The vodka is only 60 proof, meaning it is only 30 percent alcohol compared to Ketel One's, Grey Goose's, and Absolut's 40 percent. Godiva Chocolate Infused Vodka does, though, contain sugar, 4 grams per 1.5-ounce serving or about 90 calories. It's my new dessert.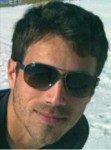 Bryan: To me, chocolate is a tremendous addition to almost any dish or food product. Almost all things sweet can do right by a little dip in chocolate; Heck, even some things savory do well with a smidge (I'm looking at you, mole sauce). As a general rule of thumb, I'm pro-chocolate anything. But, even with such unbridled chocolate enthusiasm, I must say I was less than excited when I heard we'd be tasting a new chocolate vodka.
I immediately imagined all the flavored vodkas I've tried before. While there are literally hundreds of varieties, my (albeit limited) sampling only managed to show me a myriad of bland or overwhelming flavors that only slightly masked the faint rubbing alcohol taste beneath. To put it simply, I'm not really a fan of flavored vodka: To me, it is a spirit best suited for mixed drinks, but not all that good on it's own.
So, my chocolate-lover's excitement being tempered with an overall distaste for all things "flavored vodka," I pressed on to discover our product of the week, Godiva Vodka, and have forever realigned my thoughts on the category. Not only do I stand by the concept that all things are better with chocolate, I admit that flavored vodkas not only have their place, but can be astoundingly good.
Godiva Chocolate Infused Vodka is different. Don't think Stoli-Orange here; think Grand Marnier Cuvée du Cent Cinquentenaire. This is a truly unique blend of vodka and chocolate that has a flavor more like a dessert than a drink. The vodka is ultra-premium, five-times distilled and infused with the essence of Godiva chocolates. The quality of the spirit allows the chocolate to shine.
Though you can (clearly) combine it with a number of mixers to make a number of cocktails (White Russians to the next level!), it's a real star on its own. Toss the bottle in the freezer, pour it over ice and serve with some thin mint cookies. Dessert for grownups.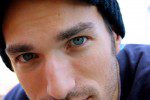 Eric: Vodka, by definition, is a neutral spirit (flavorless, "tasteless" and odorless); when you "boil down" to it (distillation humor), vodka should be pure, unadulterated alcohol — with, sometimes, the addition of water. As a self-proclaimed alcohol aficionado, I always laugh when I encounter flavored vodka — the reason being is that as soon as you flavor a vodka, it becomes a gin.
Godiva's new chocolate-infused gin (joking) is a tasty addition to an already oversaturated market of flavored vodka. In lowering the proof, or a.b.v (alcohol-by-volume), Godiva is able to market the vodka as a great addition to a cocktail — Chocolatini anyone? The chocolate-infused vodka has a pure chocolate essence without the "heat" you get from many cheaper alcohols. Drink it neat or on the rocks, but my personal recommendation is in a cocktail:
Chocolatini
1/2-ounce Godiva Chocolate Infused Vodka
1 1/4 ounces Kahlúa
1 1/4 ounces dark crème de cocoa
Shake all ingredients, with ice, in a cocktail shaker. Strain into a chilled martini glass.
6 Comments on "Godiva Chocolate Infused Vodka"
dottie Says:


Well, Bonnie, I believe this means your sister and I will have to do a taste test comparison of this against the Van Gogh Chocolate Vodka we purchased at BevMo a few years ago after sampling the mini bottle we purchased first. Of course that means I must purchase two bottles of chocolate vodka which isn't a bad problem to encounter in my opinion as I did find the chocolate vodka quite lovely — and neat of course — though I will also hang onto the Chocolatini recipe, thank you, Eric.

Bonnie from BiteoftheBest.com Says:


That's a tasting I'd love to be at! Yum. As I mentioned, I keep mine (along with other vodkas) in the freezer for an icy delicious dessert!

dottie Says:


You are quite welcome to come out and join in — haven't talked to her for a little while so this would be a good excuse to get together. Heh!

Shelly Says:


Taste test in progress. Five of us agree that Van Gogh is the best. I said "best" not "better" because we also found a Cupcake Devils Food chocolate flavored vodka which we like the least. They all smell very different and taste very different.

Shelly Says:


Taste test completed. Van Gogh is still the best to drink! Godiva is too syrupy. You don't feel like you're drinking vodka.
We decided to try the Godiva on top of fresh raspberries and vanilla ice cream to compare with chocolate topping. Not chocolatey enough.
We then decided to soak the raspberries in both the Godiva and the Cupcake. That was the best way to use the Godiva. The raspberries were good and chocolate flavored. And the leftover vodka had the raspberry flavor also.
Cupcake didn't work well with the raspberries – it was too sharp. Next time we drink it it will go in a mixed drink.

Bonnie from BiteoftheBest.com Says:


Thanks for sharing your taste test!
We like it to drink Godiva instead of dessert, as a chocolate finish to a meal. For that we think it's perfect!
Rate This Product
Mouseover the crowns to highlight your rating and then click to record your rating. The rating shown is the average of all the user votes. You can only rate each product once.
Leave a Comment or Write a Review
Posting Policy
Bite of the Best encourages our readers to comment on and review any products that we write about. Please express your opinions in a mature and civil tone of voice. We will not post rude or otherwise inappropriate material on Bite of the Best. We look forward to your comments and reviews!