After spending a fun, informative morning at the Newseum, I headed to José Andrés Zaytinya Mediterranean small plates restaurant to meet a friend for lunch.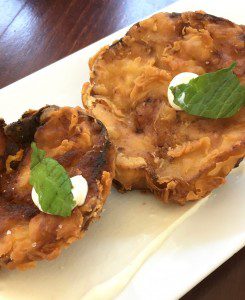 That interactive museum promotes free expression and our five freedoms — religion, speech, press, assembly and petition — given us by our First Amendment. Each morning, the museum posts that day's front pages from our 50 states and from around the world. I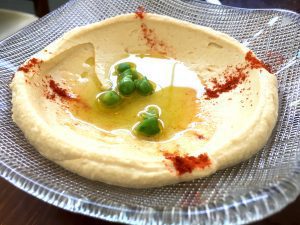 stopped by to see that each day I was there.
We each ordered the lunch special — a choice from one of three section ($25), which was a bit too much food. To start, we shared the puree of chickpeas and tahini ("hommus') and the crispy eggplant, served with a garlicky yogurt sauce (Bantijan Bil Laban).
Next the chickpea fritters (falafel) with a tahini sauce, that sadly were a tad overcooked; and the cheese-crusted tomatoey orzo with chicken chunks. I liked the latter (Kotopoulo Youvetsi) lots. The spinach and feta filled house-made phyllo (spanakopita) comes as a large cigar, not triangular shaped as the classic hors d'oeuvre. Flavorful, but a tad overcooked again was the skewered ground lamb (Adana kebab) served over pita with grilled tomatoes, peppers and onions.
By the time the Greek vanilla yogurt with Muscat soaked apricots and apricot sorbet, sprinkled with pistachio powder and the Turkish delight of walnut ice cream, yogurt mousse, orange-caramel sauce and caramelized pine nuts arrived, we were too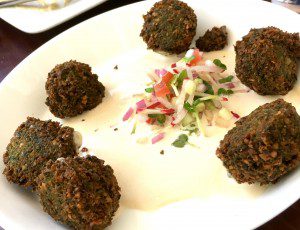 full to eat any more than a bite.
I'd highly recommend Zaytinya — or any other of Jose Andres restaurants — and the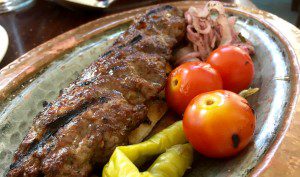 Newseum when you visit DC.
Zaytinya
701 9th Street NW,
Washington, DC 20001

Save
Save
Save