It's easy to walk right past Zaragoza, the teensy Mexican Deli and Grocery on Avenue A near 14th. Do go inside for an authentic meal that won't break the bank and grab one of the two tables in the back.
At the counter is a smiling Pompeyo Martinez happy to show you his daily offerings. He serves classics like tacos, tamales, flautas and burritos filled with whatever he made that day. We opted for the flavorful roast pork taco ($3.50) double-wrapped in fresh tortillas that needed nothing additional but the squeeze of fresh lime to heighten the flavor of the tender pork first marinated for two days then simmered with onions, garlic, bay leave and wine until tender.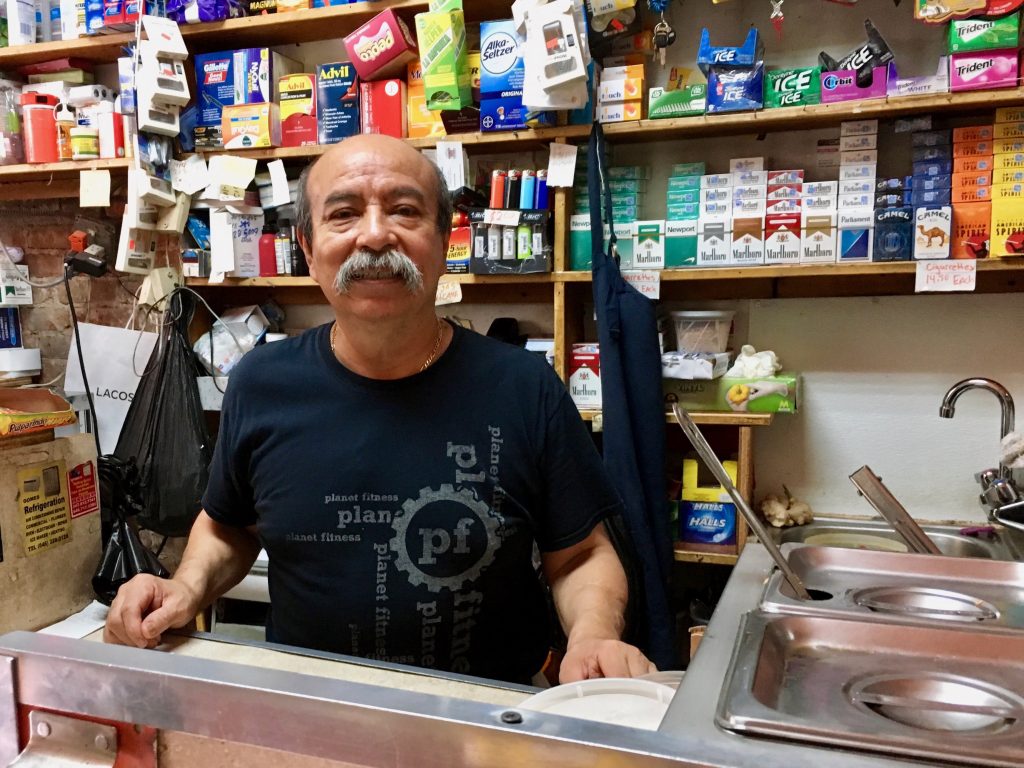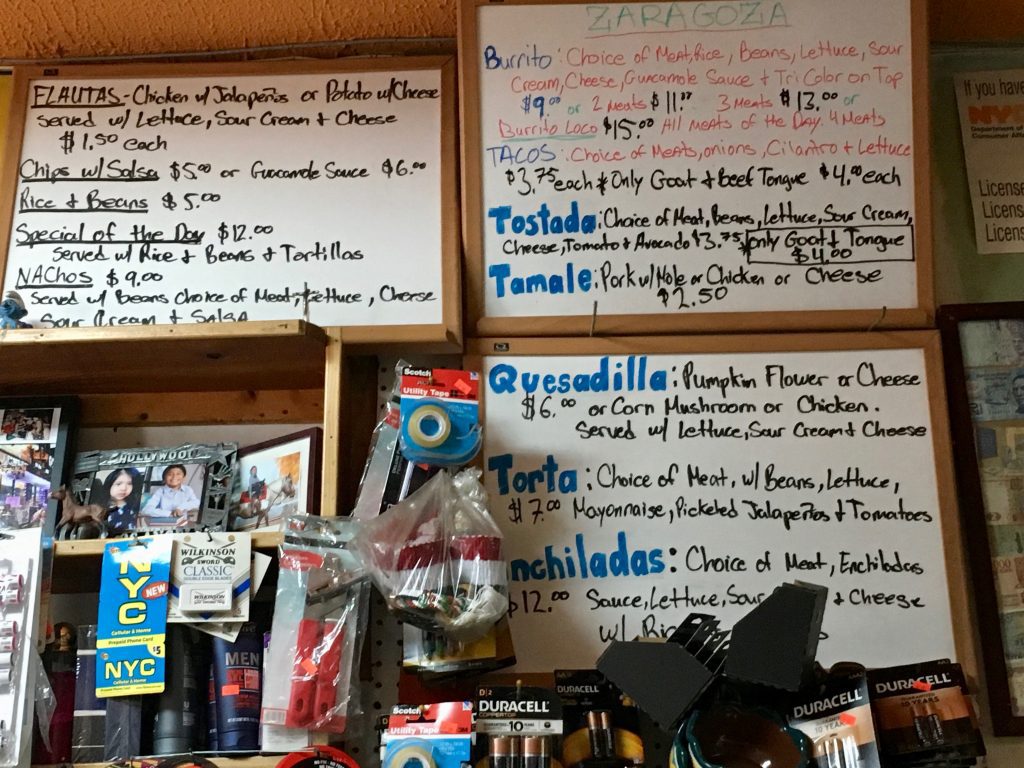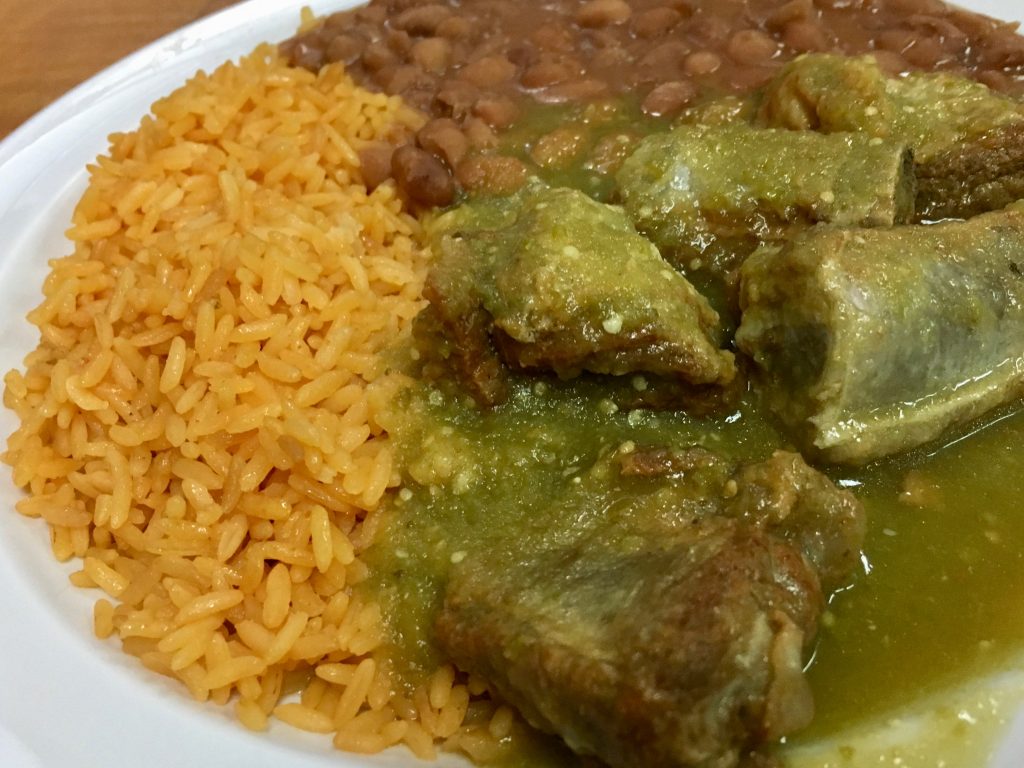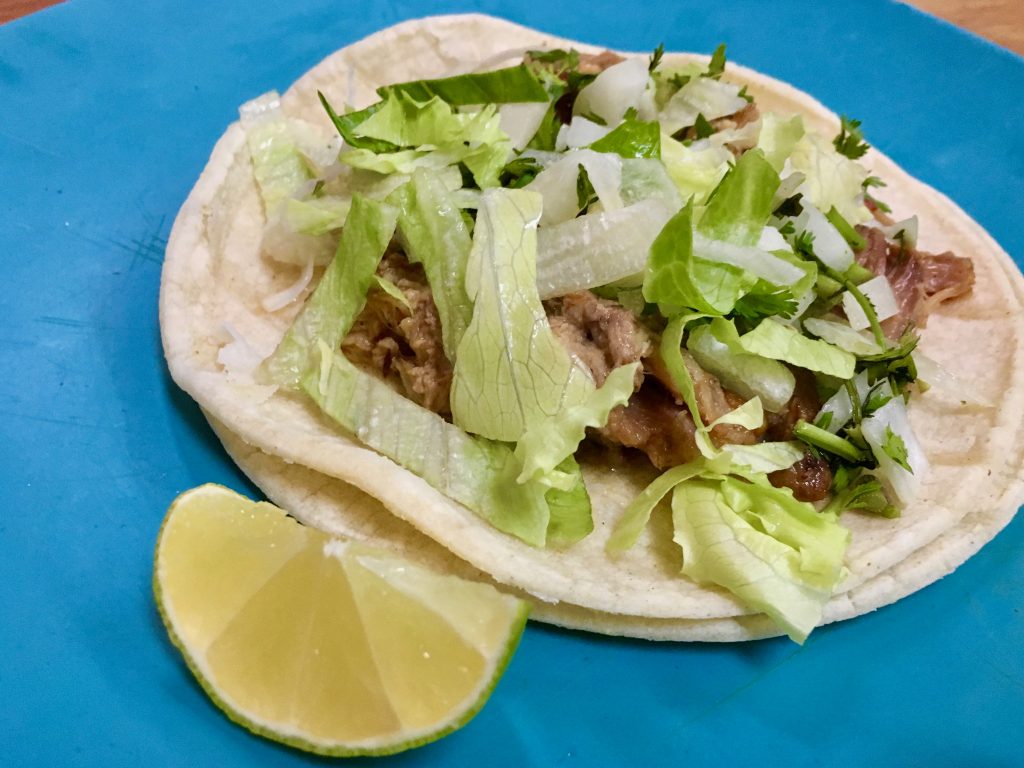 Also good was the platter with the small pieces of pork ribs with fresh tomatillo-jalapeno sauce, seasoned beans and rice ($12)
It's seriously worth the visit if you're in the hood to see what Pompeyo Martinez made that day.
Zaragoza Mexican Deli Grocery
215 Avenue A
New York, NY 10009
(212) 780-9204