A group of us were walking the streets of Hudson (NY) going in and out of antique shops when we got hungry. Right next to the shop we were in was a funky area that looked inviting.
We sat at one of the outside picnic tables, without even looking at the name of the place or menu. On each table was a checklist of items we could order. Once I looked, I announced to the group to expect really good food as I noticed it was one of Zak Pelaccio's places.
I was right on!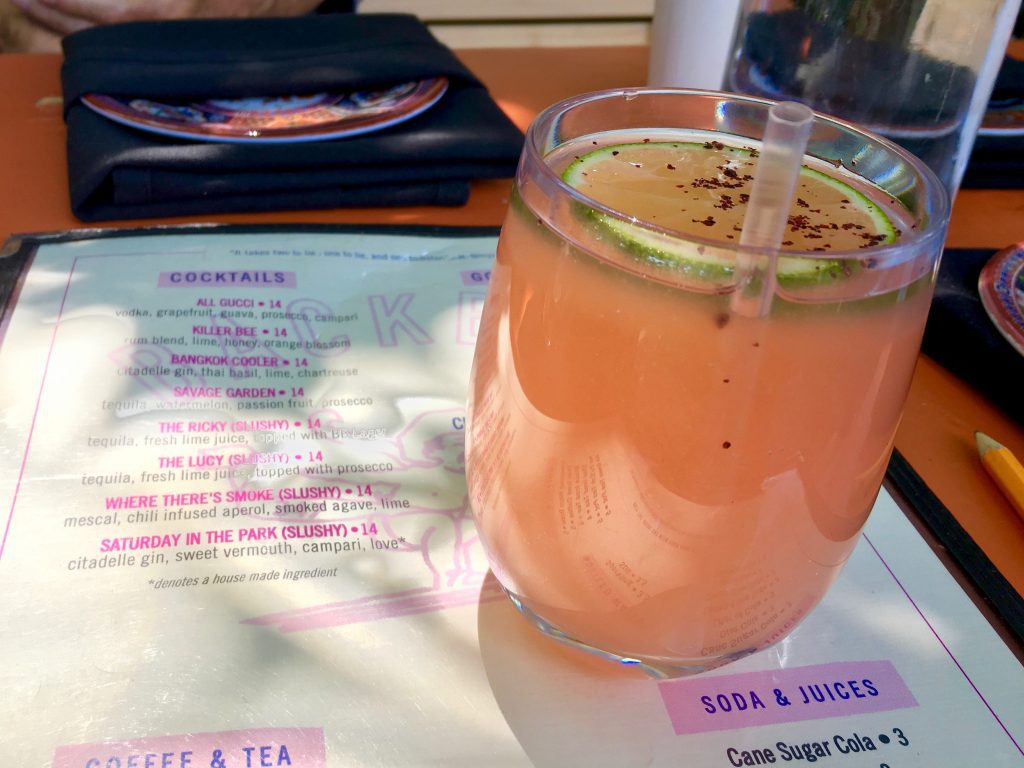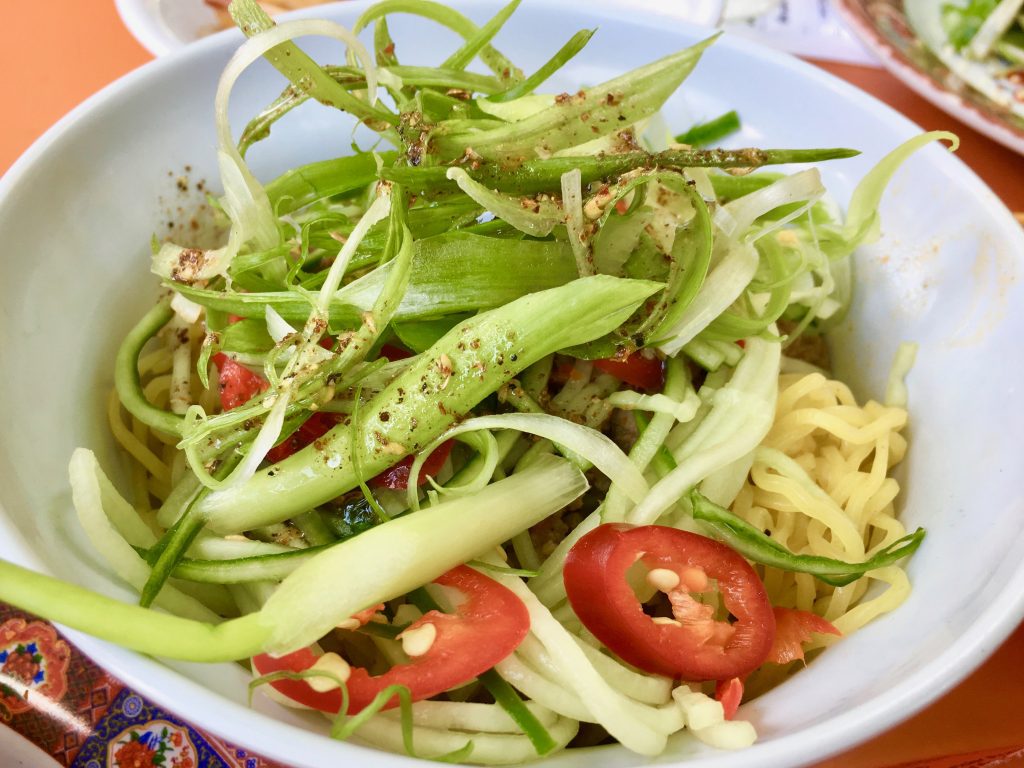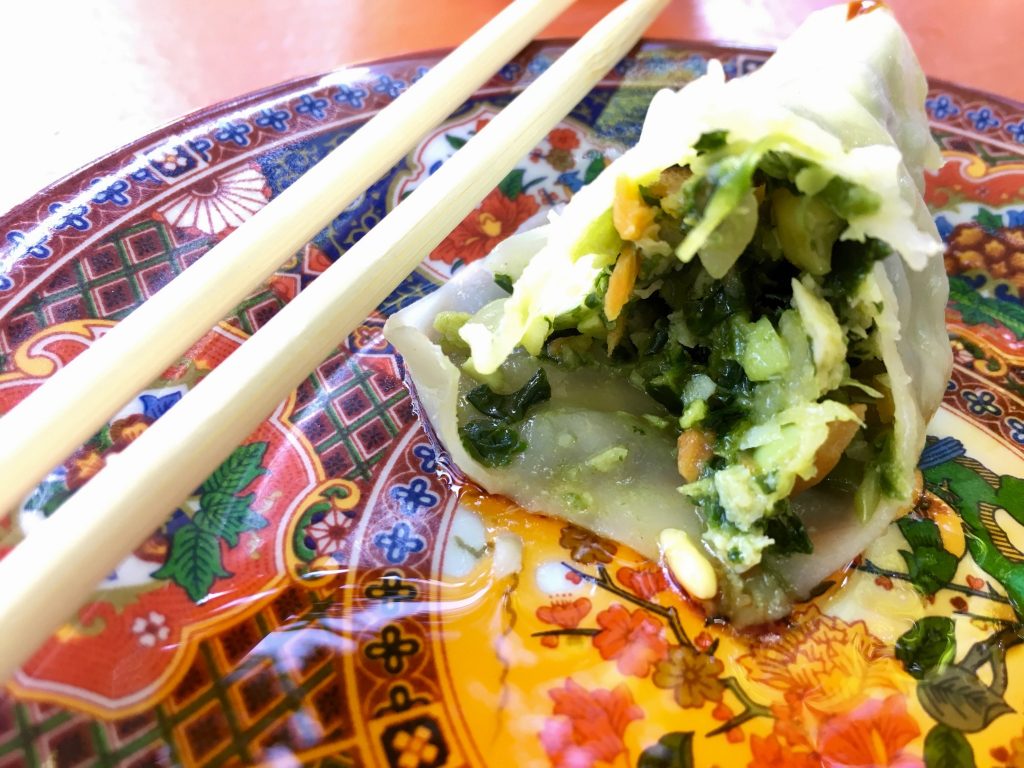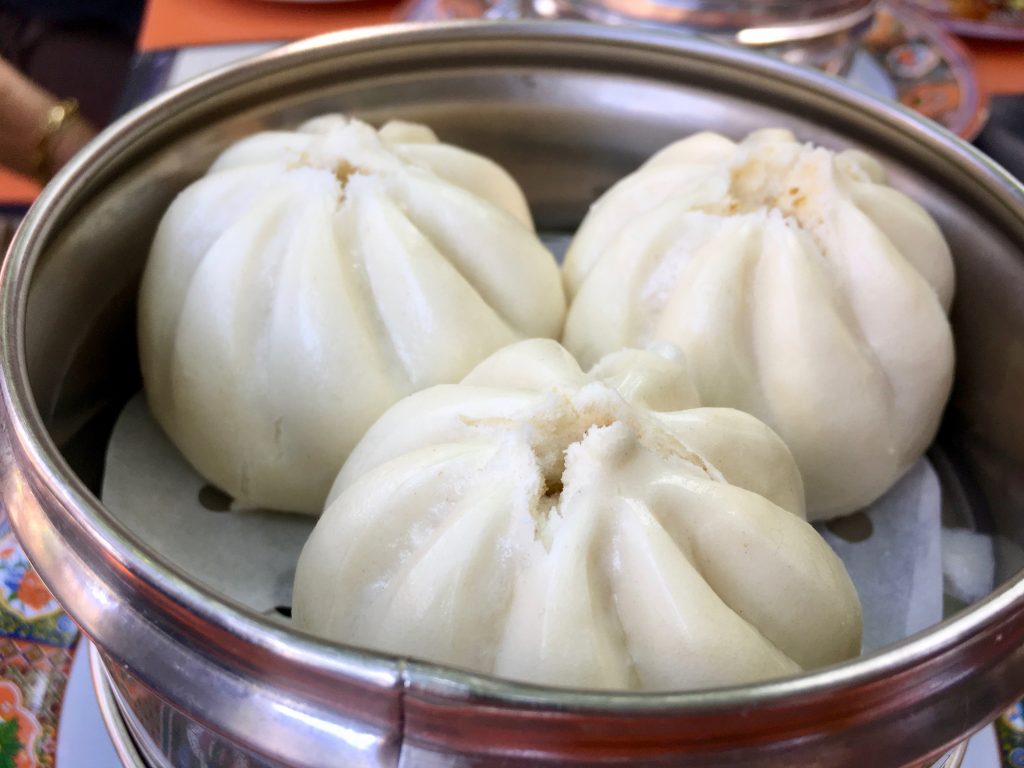 I had the slushy "where there's smoke" cocktail made from mezcal, chili-infused Aperol and smoked agave ($14) with just the right amount of spice.
The flavor of each of the mostly Malaysian dishes was remarkable. Just the right balance of spice (although some of our group found a couple of the dishes almost too spicy for their palates. Not mine!). Between the eight of us, we sampled most of the menu.  That included cucumbers with mint in a chili sesame vinaigrette ($9), dry-fried green beans in black bean sauce ($12), steamed kale and veggie dumplings, barbecue pork bao buns (3 for $8) and crispy beef and broccoli dumplings (4 for $9). Yum!
Don't miss those or  my favorites:  the spicy eggplant, celery and cilantro salad in a honey vinaigrette ($12), rice-flour coated fried chicken thighs in Sichuan buttermilk ($12), cumin lamb dumplings in a house sambal with Thai basil (5 for $10) and the classic Sichuan dish dan dan noodles with pork ($16).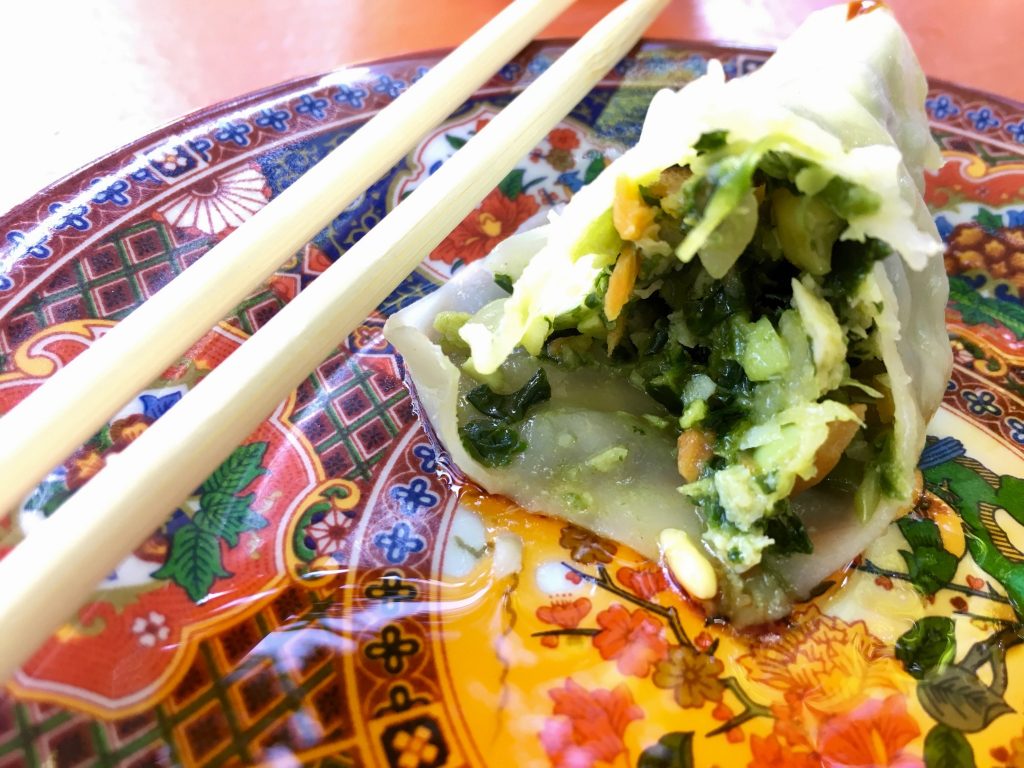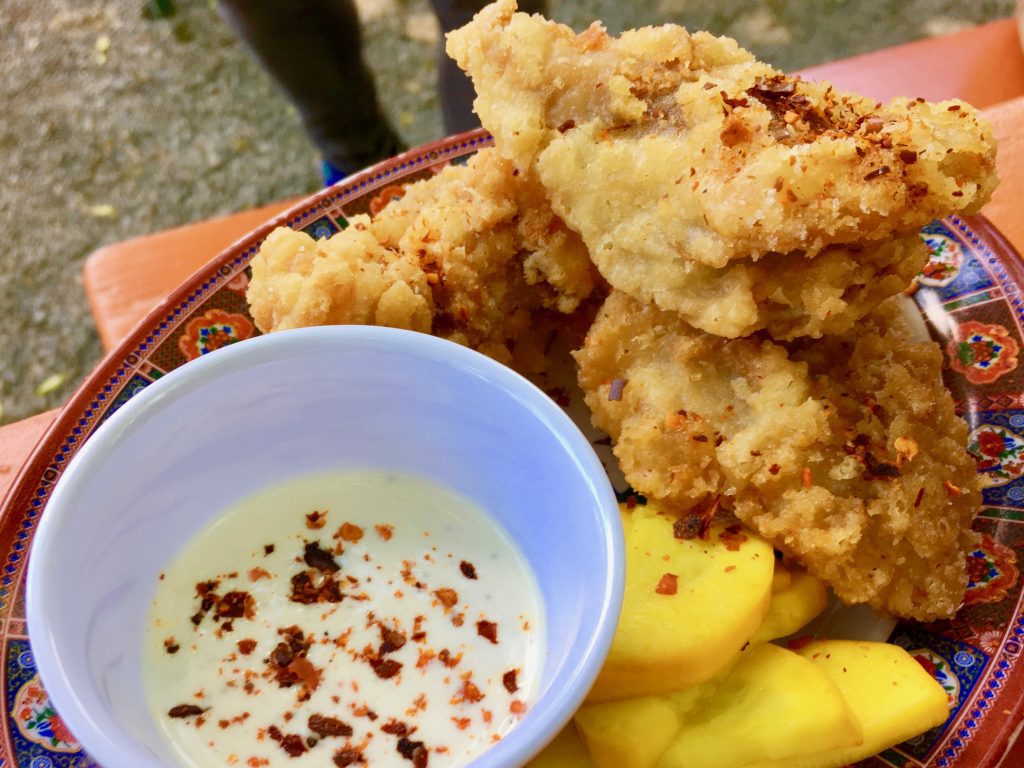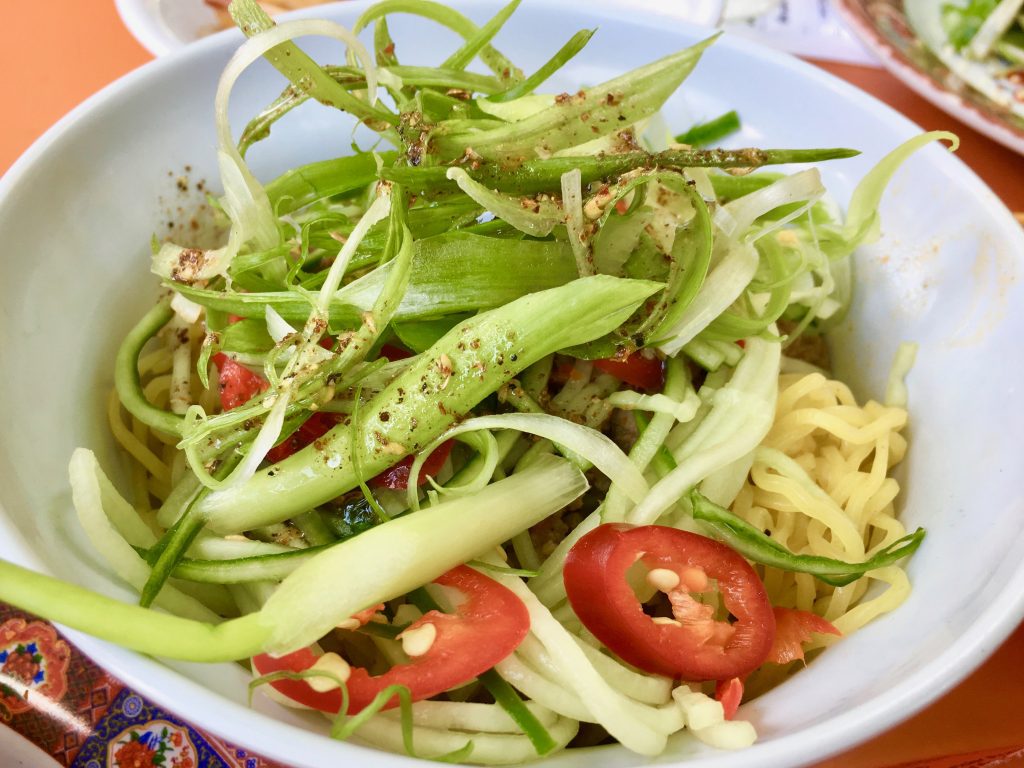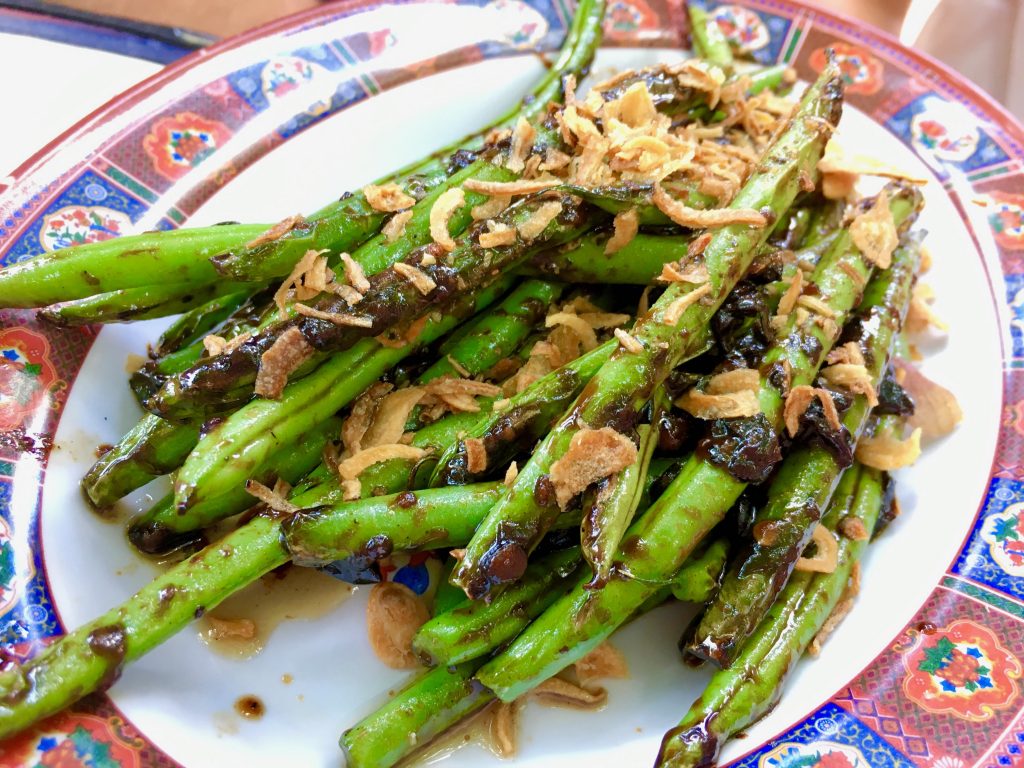 A casual fun place not to be missed.
Backbar
Hudson Valley
347 Warren Street
Hudson, NY 12534
BackBar-Hudson.com
(518) 828-0567