My ex-expat group organized a dinner at Hwa Yuan Szechuan in Chinatown, a restaurant that one member had been to and another had read a raving Sam Sifton New York Times review. Over twenty of us went for Chinese New Year ($100 per person inclusive).
We started with their cold noodles with sesame sauce that Sam had described as the "Best cold sesame noodles Manhattan ever tasted."  They were quite good, not too peanut-buttery as at other places around town. We had a few unremarkable other cold dishes followed by their hot and sour soup, redolent of what I used to make. It was chock full of tree ear mushrooms and dried lily flowers (ingredients I had kept in my pantry until I down-sized to my NY apartment) with just the right amount of pepper for heat.
I found the service of their touted Peking duck a disappointment. Each of our tables was served the sliced duck,  skin, hoisin sauce and scallions, but not the pancakes for rolling. After back and forth with the staff (about 10 minutes), we finally received them.
From what I heard from those at my table, the crispy whole fish with sweet and sour sauce was a hit. By the time it got to my side, the fish had been picked dry!
One amazing dish I did sample was the flavorful and crisp potatoes — something I hadn't before experienced at a Chinese restaurant. Don't miss!  Also good were the sautéed snow pea shoots, Tang's tofu (seared squares of pressed tofu with fresh green chiles) and their house-special fried rice.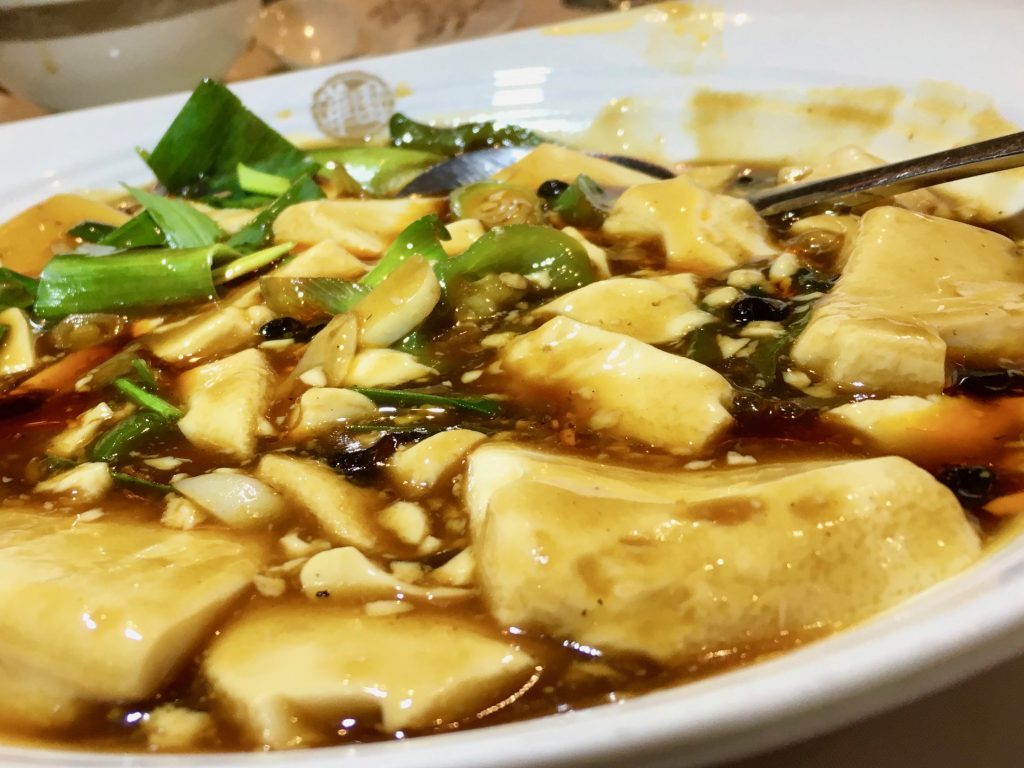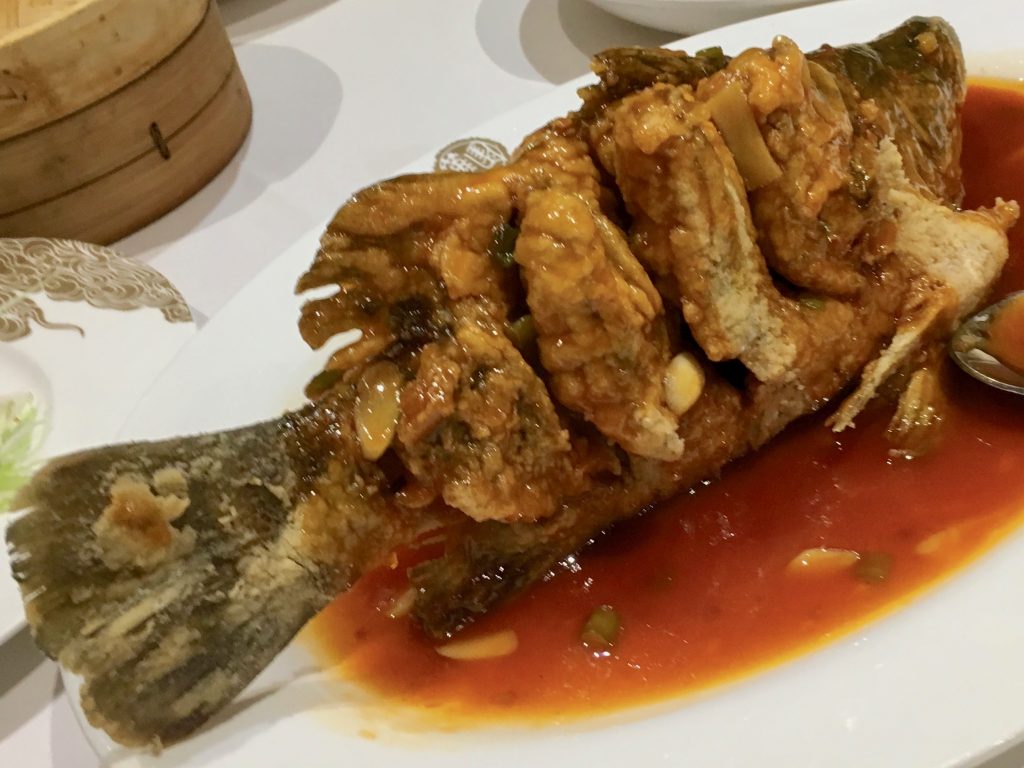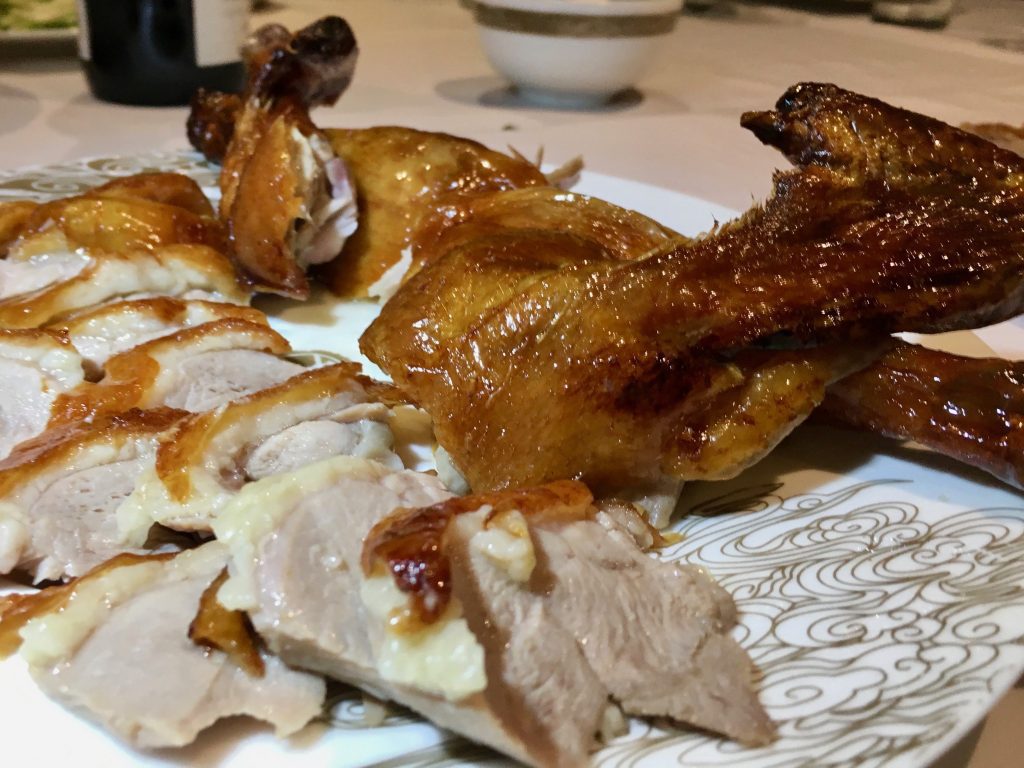 Since Hwa Yuan Szechuan didn't provide enough food for the folks at our tables — which often happens with large groups — I'm making a mental note to go back again for a fair review. I'll be sure to start with their noodles and that soup!  From what I did sample, I would suggest a trip to Chinatown to try Hwa Yuan Szechuan preferably not during a Chinese holiday or with a large group.
Hwa Yuan Szechuan
Chinatown
42 E Broadway
New York, NY 10002
(212) 966-6002