Before heading to the winery Cooperative of Carpi and Sorbara, I met with representatives of Lambrusco for a wonderful meal at Clorofilla Wine & Restaurant (via Vittorio Veneto n.2 Carpi, Italy), where we had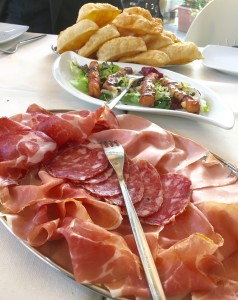 about a dozen choices of their fizzy wines.
The majority of Lambrusco (meaning wild grape) is produced in Italy's culinary mecca, the Emilia Romagna region where I was visiting. Lambrusco can be either a refreshingly fizzy slightly sweet or a dry wine. Because of that fizz and its acidity, Lambrusco is traditionally served with salumi, sausages and rich meat pasta sauces that the region is also famous for. We happily sampled all of those pairs during lunch.
The Cantina di Carpi e Sorbara cooperative currently owns five wineries, four dedicated to the pressing of the grapes from their ~1300 grape producers; the fifth to bottling. In 2014, they produced abo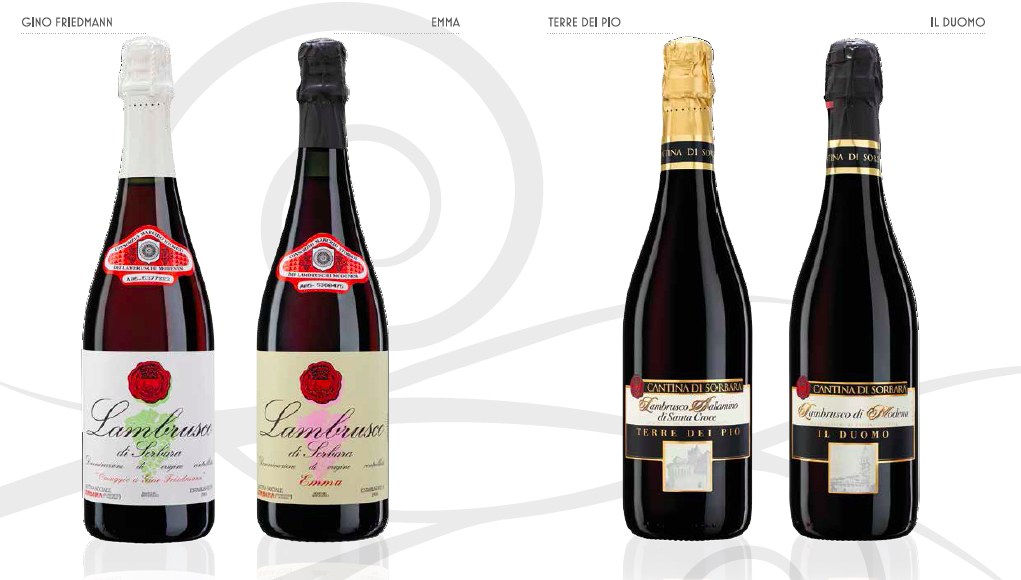 ut 2,300.000 bottles. Some of the wines they export to the US include the DOP demi sparkling wines: Omaggio A Gino Friedman Lambrusco di Sorbara (a dry red wine), Emma Lambrusco di Sorbara (a sweet red wine), Terre dei Pio Lambrusco Salamino di Santa Croce (a dry red wine) and Il Duomo (a sweet red wine). These wines taste best fresh and young, as they don't age well.
– bonnie