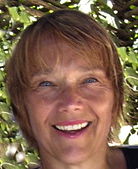 Bonnie: Looking for something different to serve guests on a hot summer day? I tripped over this frozen drink mix while walking around the Fancy Food show in DC last month. Berry Pom-A-Rita is a drink mix for wine. Yes, wine. To make, you just blend 1/2 package of the mix, ice cubes and 12 ounces of wine — red or white.
You'd obviously make this frozen drink using an under-$10 bottle of wine, or even Two Buck Chuck. And I'm betting you'd be surprised how tasty this is. My skeptical friends were when I served Berry Pom-A-Rita — made using a decent Rioja — after a day at the beach: They lapped it up, almost speechless about how unexpectedly refreshing it is. For a nonalcoholic version, just use cranberry juice.
The company is the brainchild of two friends — now business partners — looking for an interesting and refreshing summer wine drink. Their line includes six mixes, but Berry Pom-A-Rita is the company's first "all-natural" mix, having no additives, preservatives, artificial flavors or colors. That's why we selected it.
The only glitch is the current package description of the number of servings and nutrition. Nutrition facts (government-controlled portion size) say the package makes 10 servings, while the package mixing directions say that using half a package and 12 ounce of wine "makes 12 serving." They meant the entire package makes 12 servings. These folks must have had a few too many Pom-A-Ritas when writing the package copy!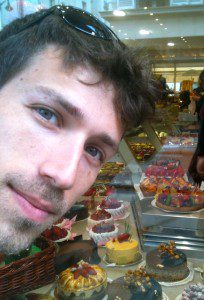 Bryan: Until this month, there were only a few wine "cocktails" with which I was really familiar. The first on my list is sangria, a wine punch typically consisting of red wine (though white can be used), chopped fruit, something sugary (honey, OJ, soda) and a bit of brandy… all poured over ice. It's a truly wonderful summertime drink, as the red wine is transformed from its normal texture and flavor into an approachable, quaffable, refreshing drink.
I would never think to order a glass of red wine on a hot summer's day, but a pitcher of sangria always sounds amazing. Wine-A-Rita simply takes this concept to the next level. You think wine over ice is nice? How about wine BLENDED with ice. That's right, now you're understanding Wine-A-Rita.
Wine-A-Rita puts out six different flavors of their clever mixes ($12 each), including: Wine Glacé, Peach Bellini, CosmoRita, Señorita, Skinny Señorita and Berry Pom-A-Rita (today's star). There is also a variety six pack available for those who can't decide ($25). But, what do you do with it? Well, you blend the mix with a bottle of wine and a pitcher of ice to make yourself the most delicious wine slushy concoction you've ever imagined.
It's a bit Willy Wonka to take a bottle of wine and make it a Wine-A-Rita, but heck, Willy Wonka had fun and everything tasted great. This is the same idea. Don't get carried away, now: You certainly shouldn't be taking your Chateau Margaux out of the cellar to experiment, but a bottle of two-dollar wine never tasted so good. Spice up your next barbeque with a pitcher of Wine-A-Ritas and get ready for a pleasant surprise.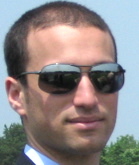 Eric: I'm pretty set in my ways when it comes to my choice of alcohol, and although I enjoy the full spectrum of taste, Bourbon is synonymous, for me, with the term "ice-cold beverage." Wine, is not. On a hot summer day, a pitcher of red sangria certainly can be refreshing, but it's not the easiest beverage to prepare, as it takes a decent amount of prep work and a variety of ingredients.
With a variety of offerings, the true practicality (and versatility) of Wine-A-Rita proves itself during those midsummer-night soirees — when the blender is working overtime trying to produce beverages for your friends' discerning palettes. There's a taste for everyone, with the choices ranging from CosmoRita (cranberry), Señorita (lemon/lime), Peach Bellini (peach), Wine Glacé (grape) or the aforementioned Berry Pom-A-Rita (mixed berry). Wine-A-Rita truly is the perfect accompaniment to that "box-o-wine" gracing your cabinet; now all you have to do is start on the party invitations…