Impress guests at your holiday table by serving Cedar Springs lamb or veal from Mountain States Rosen. Both are raised in the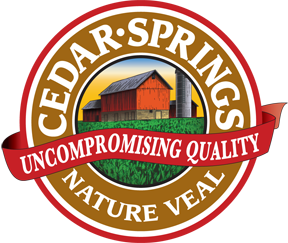 US by a family of ranchers and growers dedicated to their land, their animals and their trade.
As the only national U.S. producer-owned and -operated, vertically integrated lamb and veal company,  Mountain States Rosen maintains control, from feed to processing to delivery, enabling this U.S. farm co-op to provide the safest, highest quality lamb and veal – free from harmful additives or residues.
Cedar Springs Nature Veal is the preferred choice of many 5-star chefs across the country as it is fork-tender and velvety. This veal is naturally bursting with flavor, is also lean and full of important nutrients.
Cedar Springs Lamb is raised responsibly on open U.S. pastures. It is USDA "all natural" (no artificial ingredients and minimally processed) and has a delicate texture, rich in flavor and nutrients.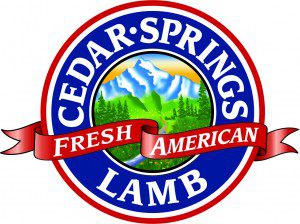 Take a chance to win one of two (2) prizes on Bite of the Best. Specifically one winner will receive a sample of Mountain States Rosen's Cedar Springs Nature Veal  (1.5 – 2 lbs veal cutlets and 2-3 lbs veal loin chops); the other will receive a sample of USDA Choice all natural Cedar Springs Lamb (a 5-6 lb leg of lamb). Only available to U.S. residents. Each prize value ~$70.
TO WIN: Post a comment here telling which meat you prefer – lamb or veal. (To help stop spam, please complete the CAPTCHA, the simple math equation.) Only one entry per person. Be sure your email address is listed correctly so we can obtain your shipping address—should you win one of the prizes.
Then head to the MSR Facebook page for three (3) chances to win an Emeril by T-fal Electric Nonstick Mini Pie Maker ($50 value). To enter their "ReVealing Holiday Sweeps"  click here. With that prize you can make Mini Veal Pastry Pies (click for the recipe).
Both the FREEBIE and the Facebook ReVealing Holiday Sweeps end at midnight December 14, 2012.