Enter the Wine Enthusiast Magazine's Paella RecipWE Contest! Submit your original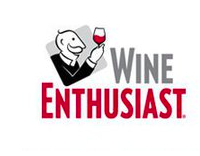 Paella recipe and be automatically entered to win a trip for two to Spain. Just plug in the ingredients, directions and upload a photo of your dish to the magazine's RecipWE Facebook app. The winner will be officially chosen on January 31st at 11:59 PM.
To enter click on the RecipWE tab on the left side of the Wine Enthusiast Facebook Page
This FREEBIE is only a small example of the wonderful giveaways that are constantly taking place on BiteoftheBest.com! Please note that while this giveaway is open to all readers of our site by leaving a comment below, many of our contests are ONLY open to registered users of BiteoftheBest.com. Don't worry, it's FREE to register.
We hope you enjoyed this small taste of our FREEBIE giveaways. Why not sign up now to ensure you're eligible for all our contests! SIGN UP HERE.