On Saturday, April 20, local Atlanta firefighters Danny Pinto and Jeff Schultz compete in the Walmart Steak-Over Challenge to determine who has the best steak-grilling chops in town.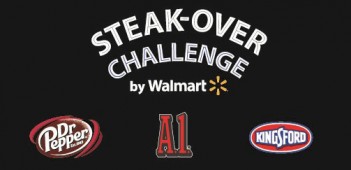 Attendees will have the chance to join in the festivities, taste Walmart USDA Choice Premium steaks, sample Dr. Pepper and A.1. steak sauce, and cast their vote for best steak. The even, which runs from 11am – 4pm is free at the Walmart on 1550 Scenic Highway N, Snellville, GA.
Grilling begins at noon with the winner announced at 2 p.m. For more info, click here.