Heading to Wagamama was a lucky accident. We had planned to eat in the East Village at a Chinese restaurant that specializes in crustaceans sold by the pound, that is until we arrived and noticed the "B" on the door. No way I was eating "fresh" seafood there.
I searched for restaurants in the area that I hadn't yet been to and remembered that someone had mentioned that I should try Wagamama, a popular Asian casual food chain that's been in London since '92. I quickly made a reservation and headed over.
We first asked if there might be a booth in a quiet area so we could talk as the place was quite noisy. Our smiling host obliged, then handed us menus and gave us suggestions for how to order. So helpful.
We started with the ebi katsu,  6 crispy fried prawns in panko breadcrumbs served with a spicy chili and garlic sauce garnished with lime ($8).
With the suggestion of the smiling gentleman who seated us in our quiet booth, I ordered the chicken and shrimp firecracker ($16) sans green pepper, plus more snow peas and brown instead of white rice ($16).  Don't order this blend of rice, veggies and hot red chiles unless you, like me, like really spicy food.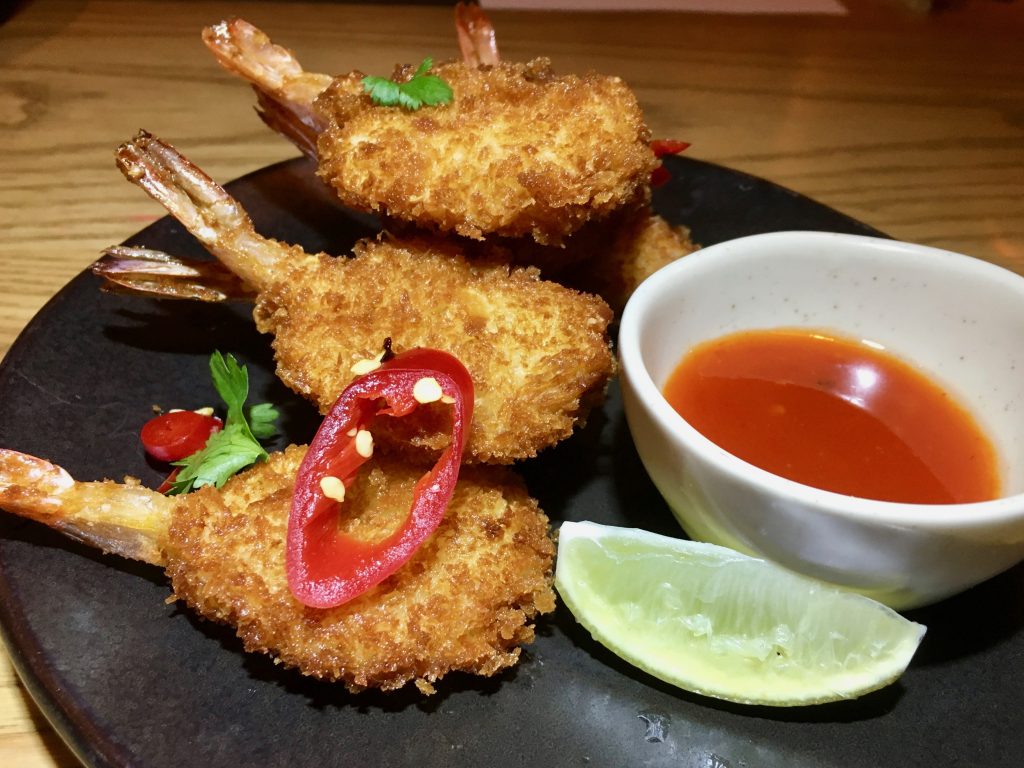 My friend ordered the grilled duck donburi, ($16) without non-spicy teriyaki sauce. They complied. Her dish contained tender shredded duck in a mild teriyaki sauce served with carrots, snow peas, sweet potato and red onion on a bed of sticky white rice. It was finished with a crispy fried egg, shredded cucumber, scallions and a side of kimchi. Flavorful.
To say I was impressed by the smiling and helpful staff would be an understatement. This is a casual restaurant with upscale well-trained staff who are truly glad to take care of you. Makes a huge difference.
We shared the lemon and almond tart served with a scoop of lemon sorbet, as they were out of lime cream, garnished with mint that should have been fresher.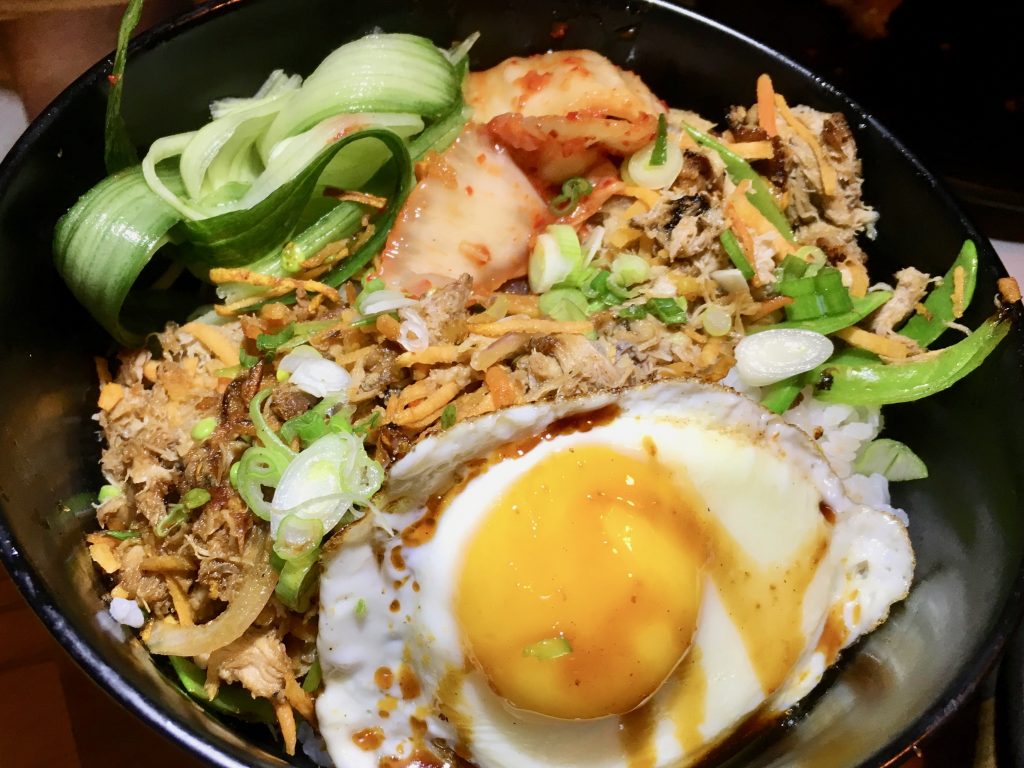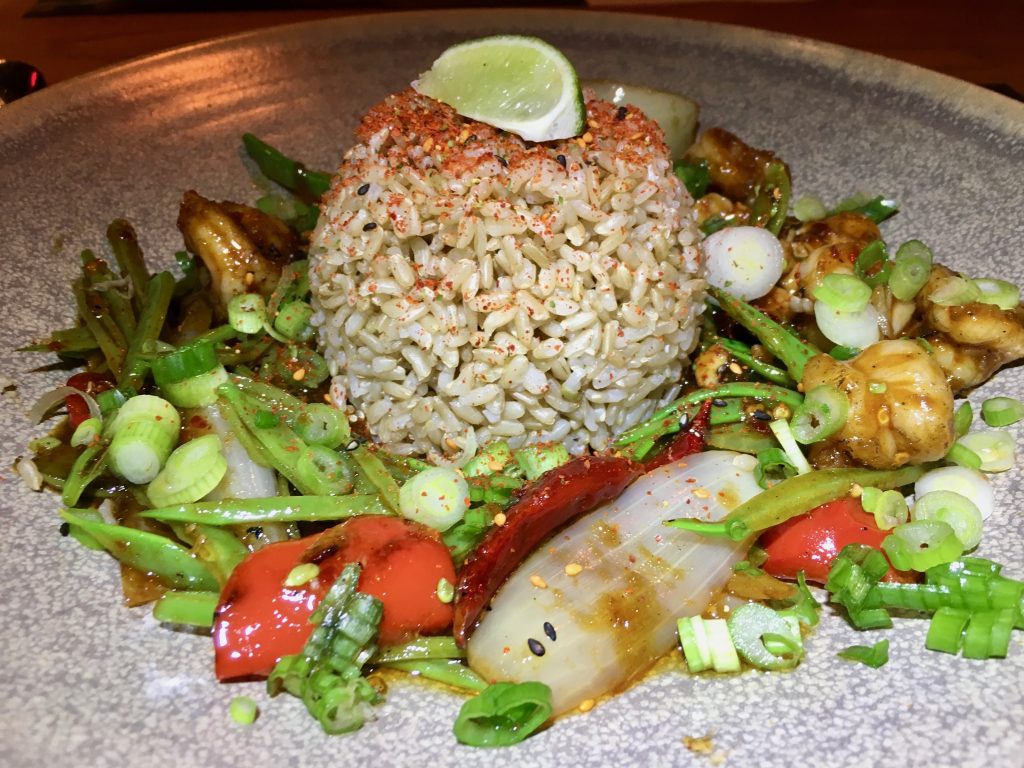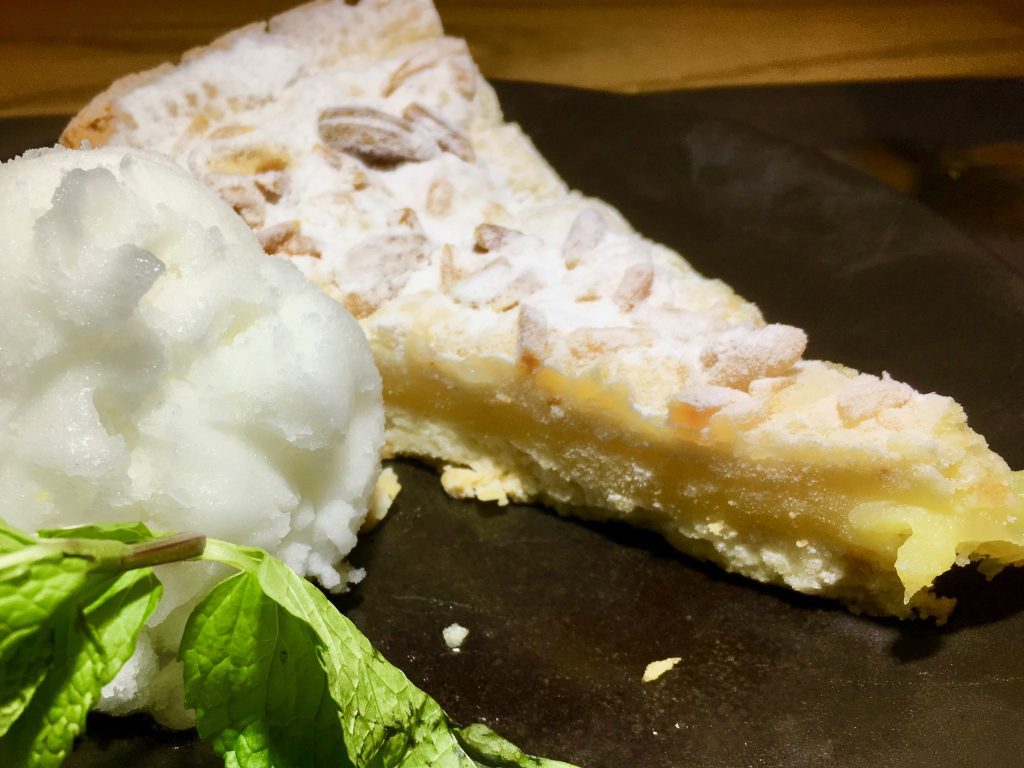 Interestingly their website says "we want our guests to leave happier than when they arrived," and they do just that.
This casual place serves Asian food inspired by the flavors of Japan and includes dishes such as teppanyaki, ramen, donburi, curries, gyoza and steamed buns. I highly suggested you stop by.
Wagamama
East Village
55 3rd Avenue
New York, NY 10003
(917) 636-6030