During one of the recent torrential rainstorms, I headed with some friends to the opening of Vintage61, a South Street Seaport sports bistro with a wine focus. Vintage61, a collaboration between Jason Casano and Laurent Vasseu, is inspired by the year 1961 and the owners' passions. Sixty-one had one of the best NY Yankee lineups and was one of the best years in Bordeaux.  It's also a nod to Roger Maris 61 home runs.
We started with one of their unusually well-blended mixologist's concoctions: The French Goal ($14) made with 42 Below vodka, Midori, peach schnapps plus cranberry, orange and pineapple juices. So yummy that my no-drinker friends had seconds!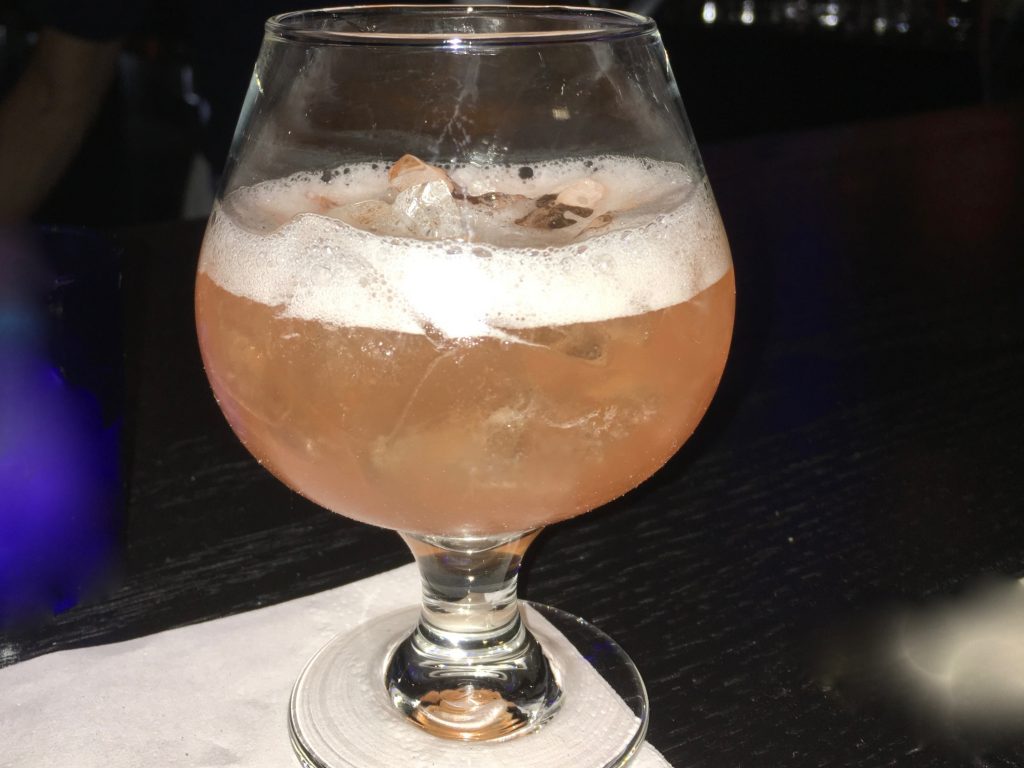 Generally, at restaurant openings, the staff passes small bites or provides a buffet with a few of their dishes. Jason did it differently, offering two tasting plates with small portions of many of the bistro items created by Executive Chef Eric Lind.
(The pricing that I've listed is for the menu-sized portion. The photos are of portions Jason set out for photography, which is what I've included as the tasting plates didn't photograph well.)
Everything we tried was deliciously remarkable — from the tender red wine braised short ribs over mashed potatoes ($28) to the pan-roasted Mediterranean sea bass ($26) topped with lots of veggies and the thinly sliced & quickly grilled chicken cutlets (paillard) served under a lightly dressed mesclun salad ($18) plus meaty chicken wings as one of their starters.
We decided we must return to this lively fun space as everything we sampled was outstanding, not typical bar food. Think of it as a baseball museum. The room featured custom wood tabletops with carved-in quotes from famous sports figures, with soft leather chairs resemble baseball mitts and sports memorabilia almost everywhere you look.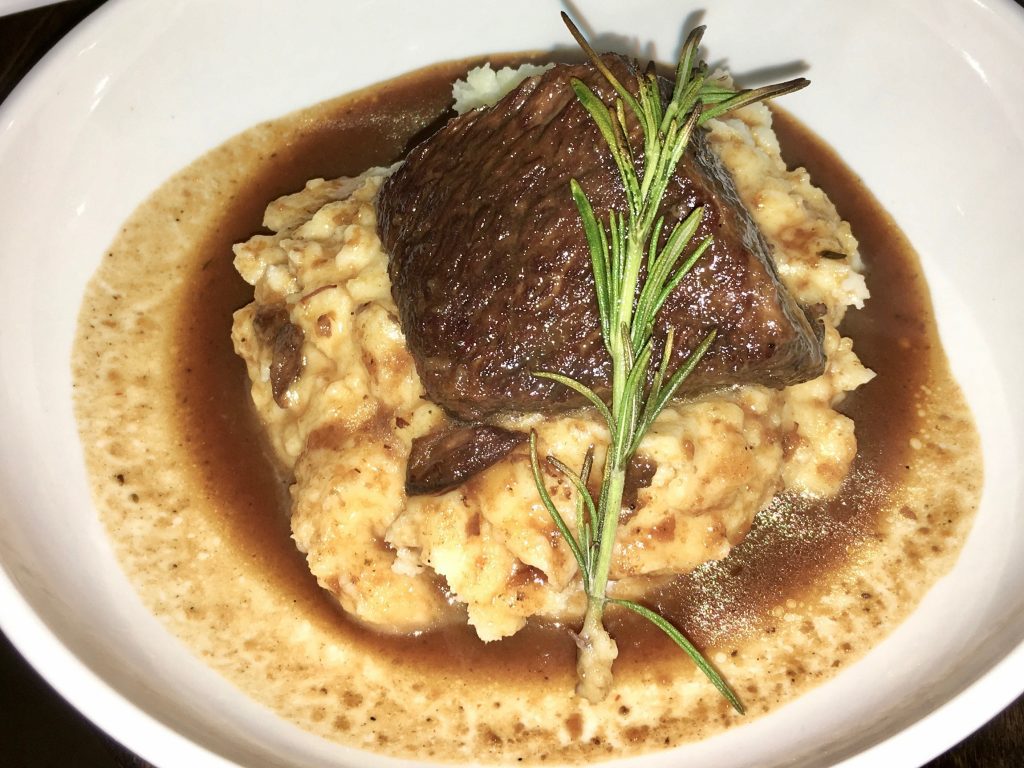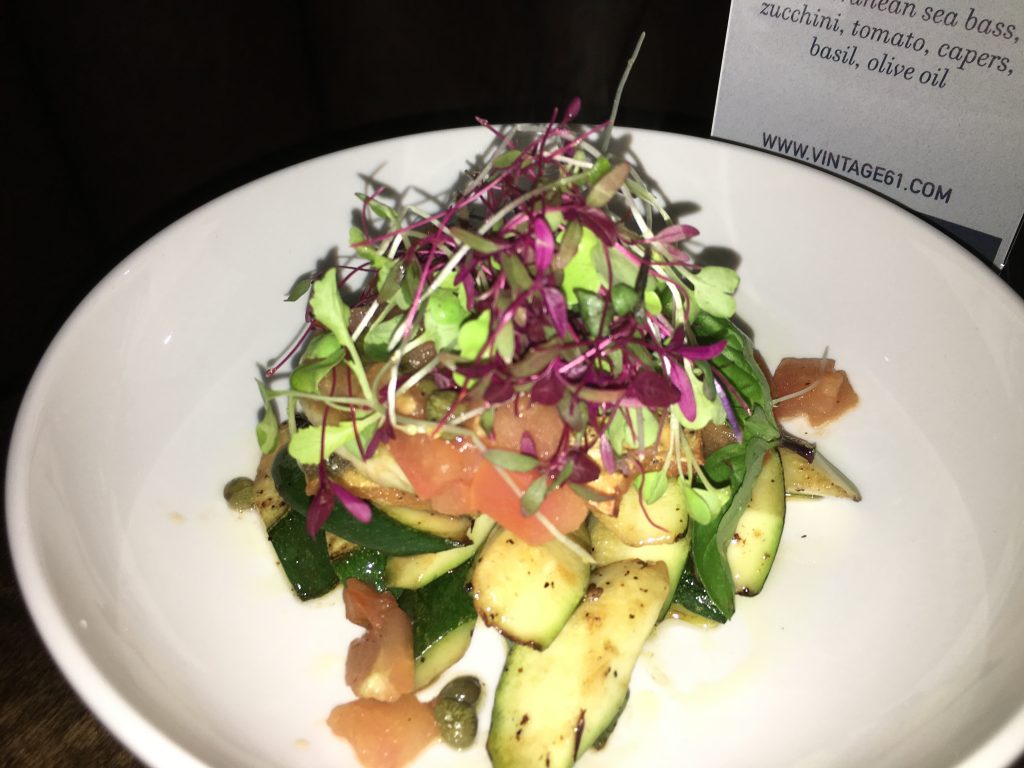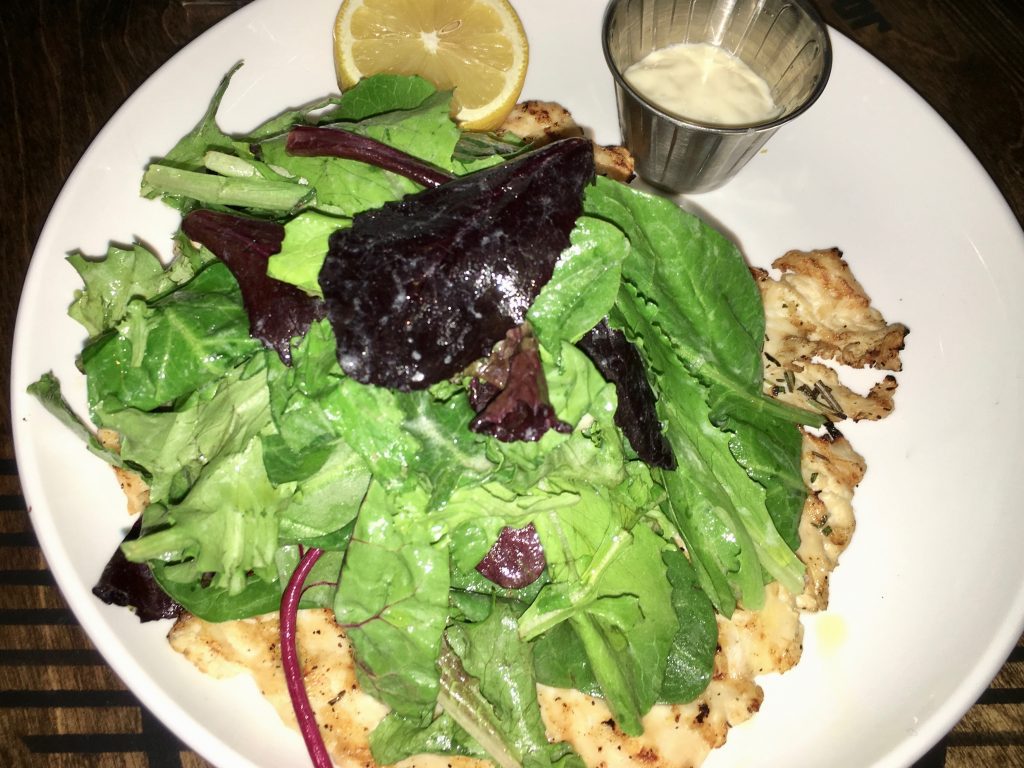 I recommend a special trip to Vintage61, as this place is that good.
Vintage61 Sports Bistro
South Street Seaport
233-235 Front St,
New York, NY 10038
(212) 346-9090