(Written before COVID-19 quarantine) With a 7 pm curtain for Tina, my friend and I grabbed an early bite at Hell's Kitchen's Turkuaz, which has recently relocated to northern Hell's Kitchen convenient for theatre.
I had been invited by the owner, who I had met at a Broadway Association function a couple of years ago. We sat down, looked at the menu but didn't order. The owners had selected various combo plates for us to sample.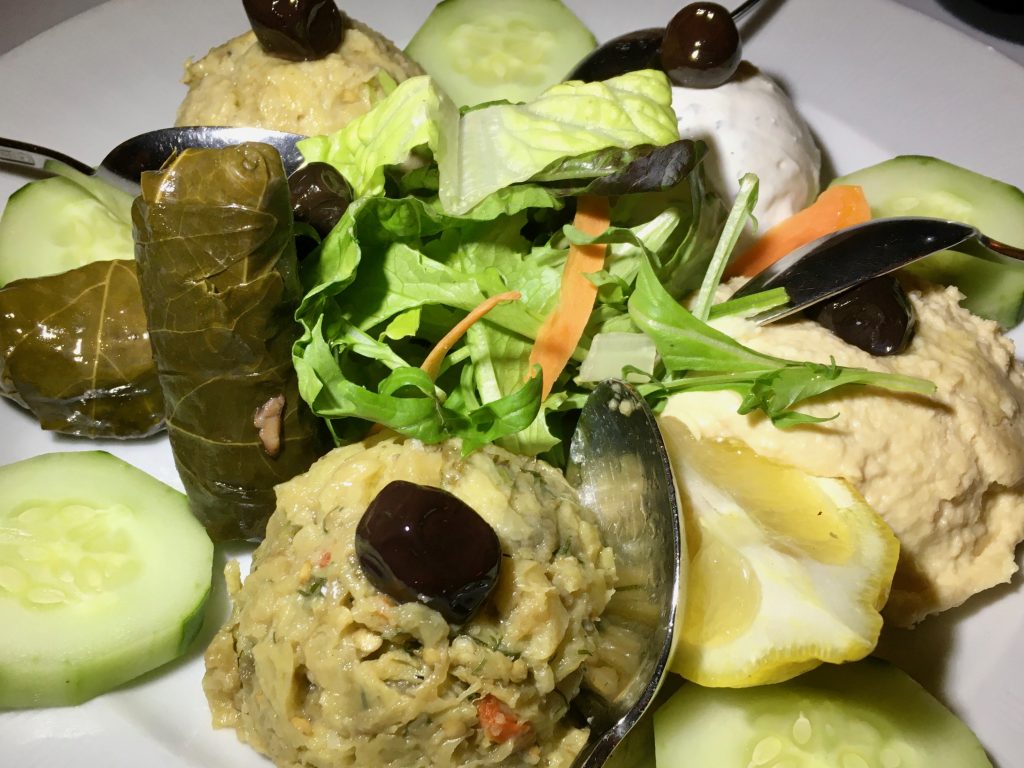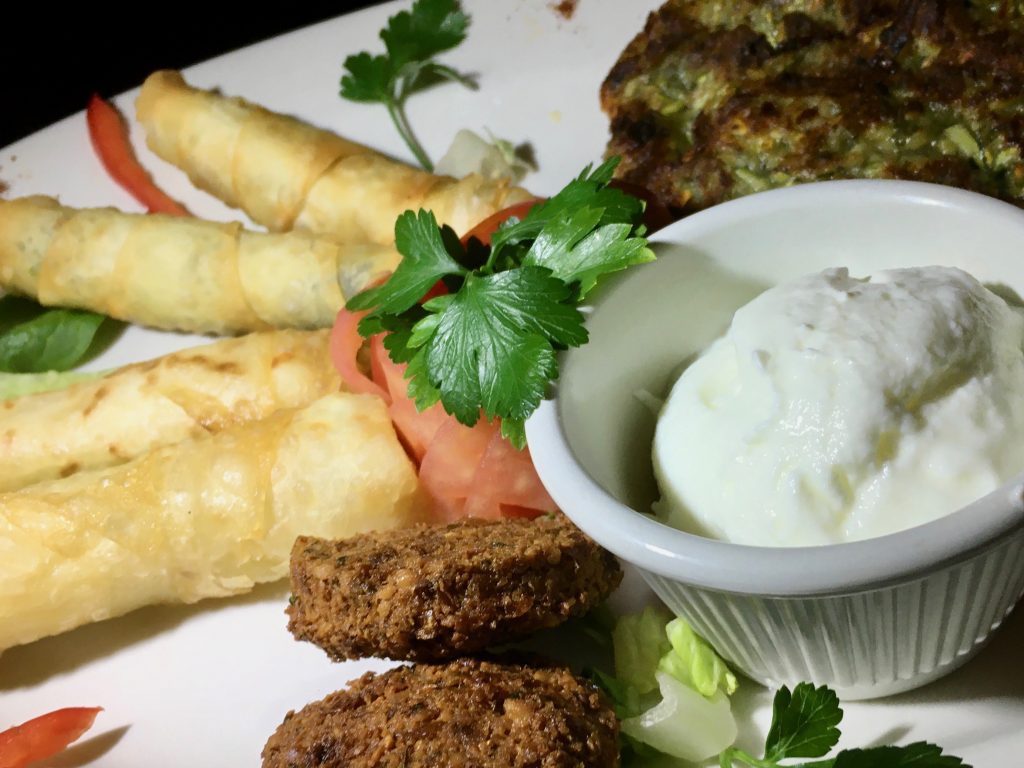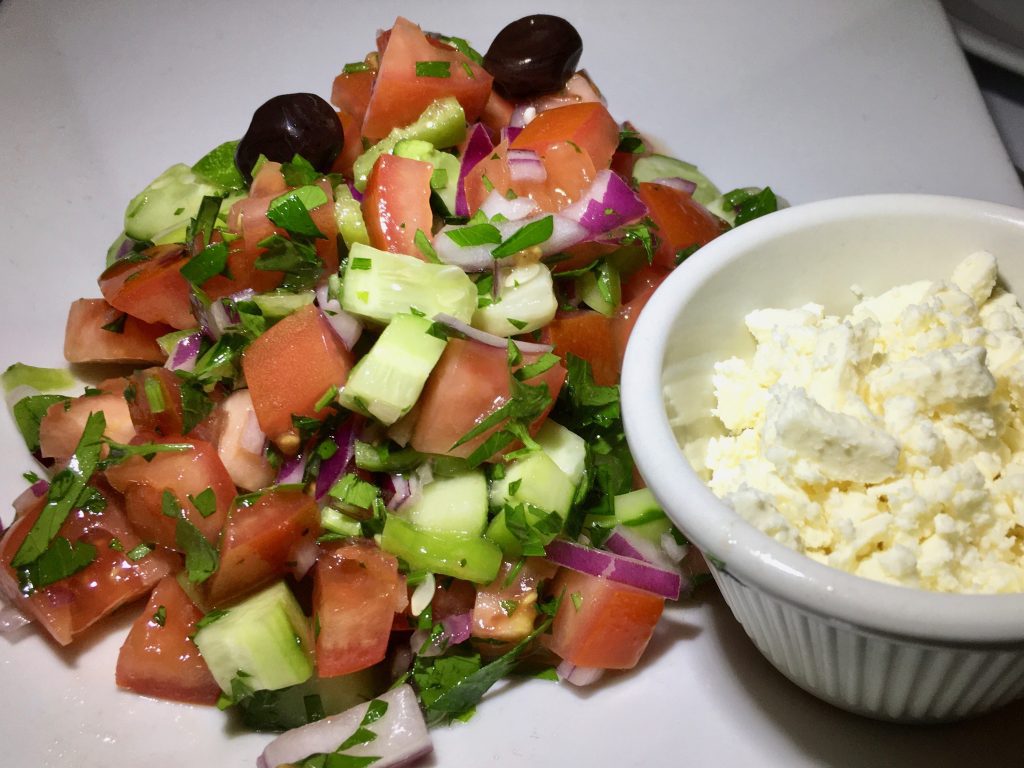 We started with the cold appetizer platter ($38) with hummus, cacik (blend of yogurt labneh and cucumbers seasoned with mint and dill), eggplant salad (chopped grilled eggplant and roasted peppers), baba ghanoush (chopped grilled eggplant with tahini and yogurt) and unusual grape leaves stuffed with pine nuts, currants, onions, herbs and spices instead of usual rice.
By the way, the prices include hospitality, AKA no tip necessary as that's already included.
That was followed by a hot appetizer platter including their falafel (deep-fried chickpea balls), pan-fried zucchini pancakes and two types of phyllo stuffed pastries. One filled with feta and parsley, the other with spinach, feta and onions. Don't miss their fresh shepherd's salad with tomatoes, peppers and cucumbers in a refreshing dressing with a small bowl of feta to add in (small $13.75 + $3.75 for feta cheese).
Next followed their Sultan's Plate ($79 for 2) that had waited for us as we were slowly enjoying the hot appetizers and salad. I mention that as our meats were a bit overcooked. Not the kitchen's fault as they had been ready to serve us when we were not. That arrived flaming with wild shrimp, shishkabob and char-grilled ground lamb.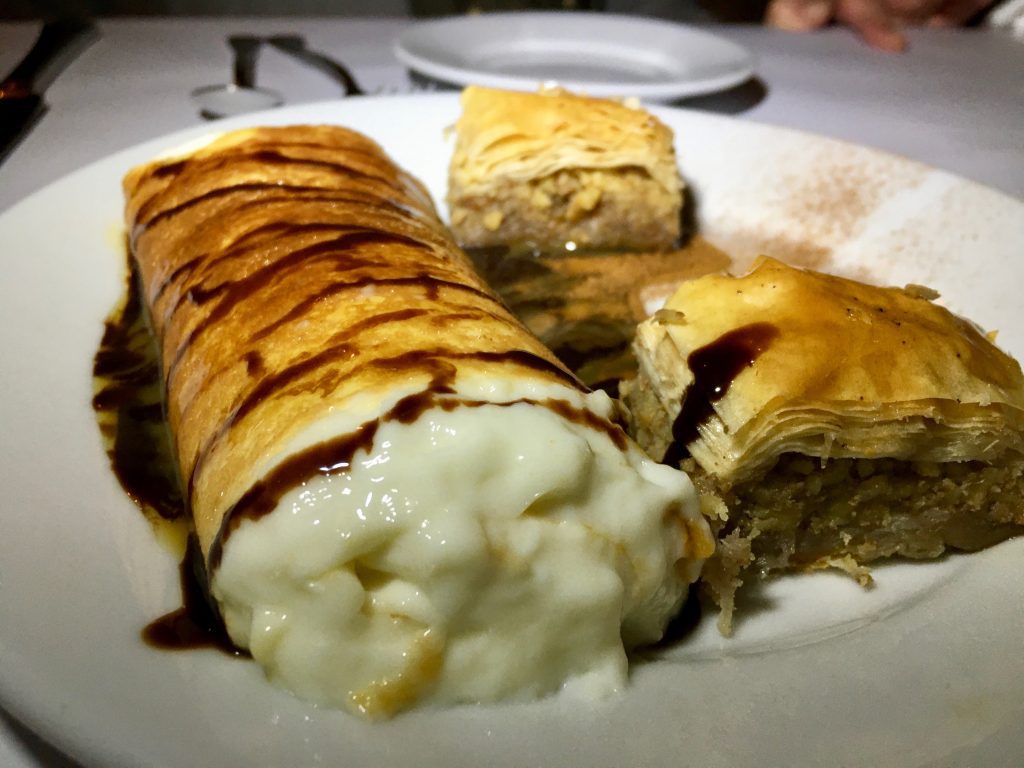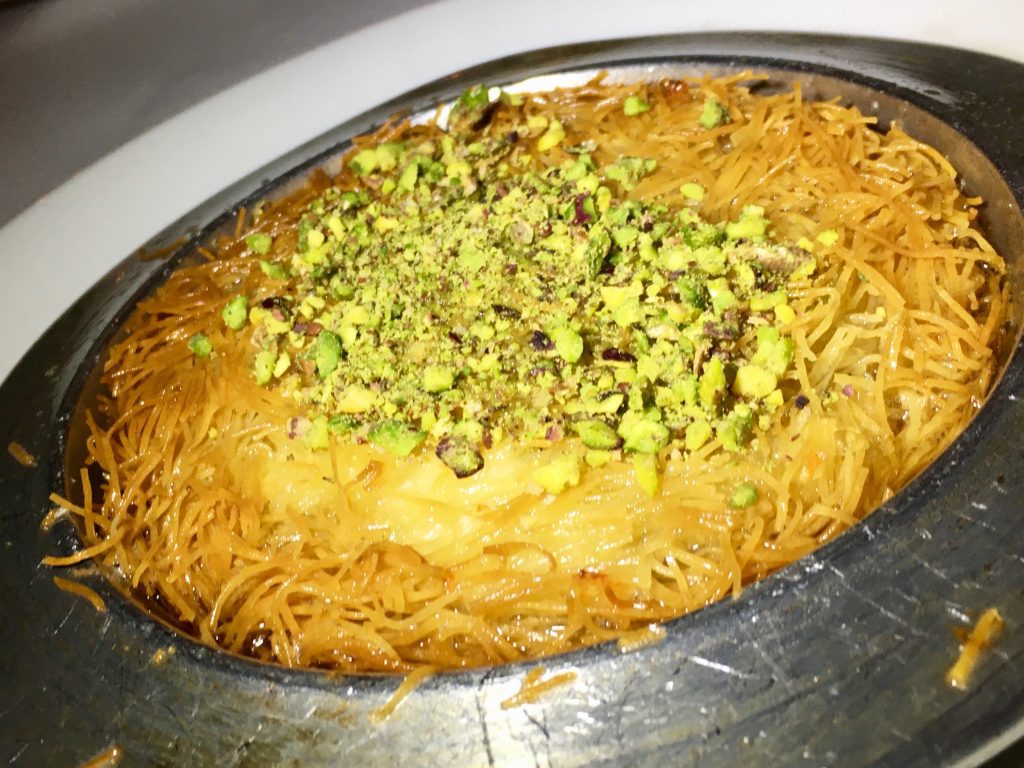 Unusual delicious desserts followed including classic baklava ($10), milk custard rolled and topped with cinnamon ($10), coconut sorbet served in a fruit shell ($12) with our favorite the unusual kunefe ($14) of grilled shredded wheat mixed with cheese topped with crumbled pistachios.
Off we rushed to the curtain of Tina, the Tina Turner musical starring the amazing Tony & Olivier Award nominee Adrienne Warren at the Lunt-Fontanne Theatre. For a complete review of Tina, click here.
Turkuaz Restaurant
Hell's Kitchen
310 West 53rd Street (between 8th Ave & 9th Ave)
New York, NY — 10019
212-265-5500