We lucked out on our visit to Trattoria Stella an Italian restaurant in Traverse City, Michigan.  We were seated not in the dark dining area of what used to be the state mental hospital but at a quiet well-lit table in an arched walkway. (If you plan to go, ask for the arches when you make your res.)
The char-grilled oh, so tender Spanish octopus tentacle with tomatoes, beans and orzo (although the menu said rice) is not to be missed.
The documentary film Funke inspired our pasta dish of hand-rolled al dente cavatelli with a sausage and pork ragu with freshly grated Pecorino Romano. Interesting, isn't it, that the movie is about the dying art of handmade pasta?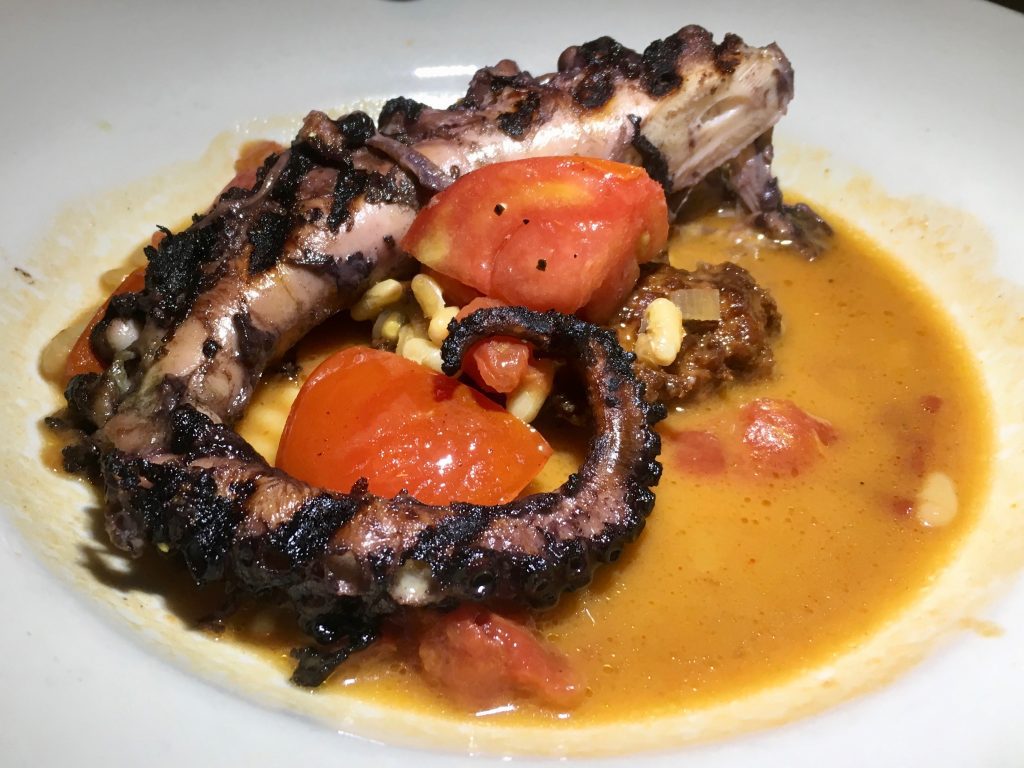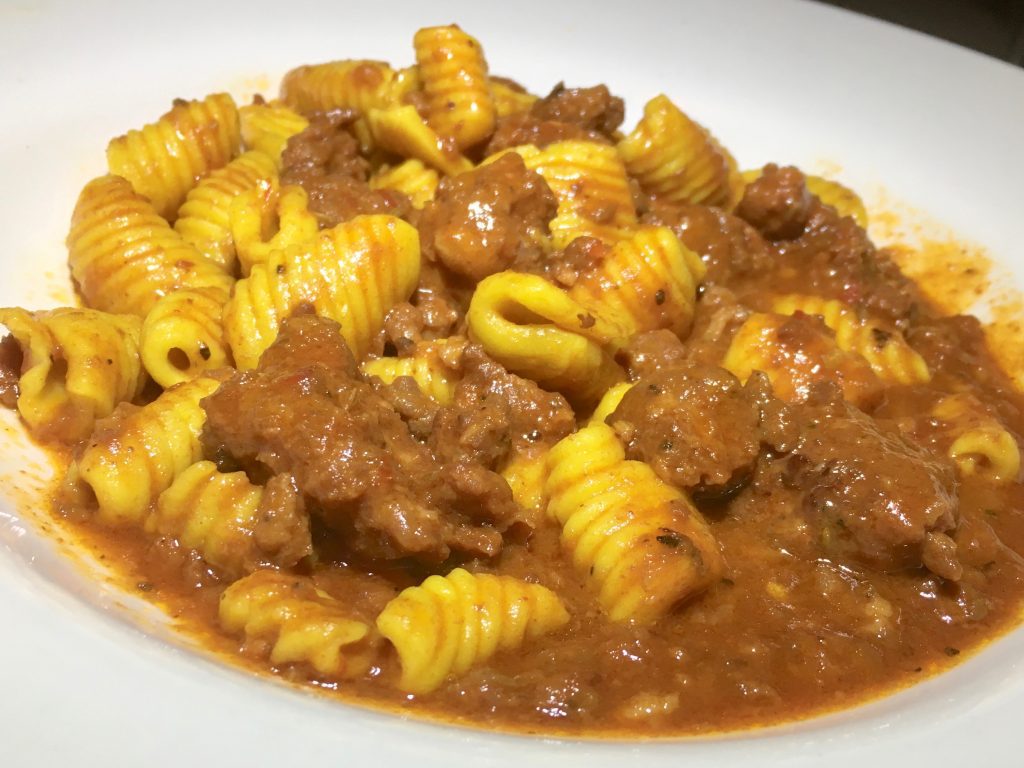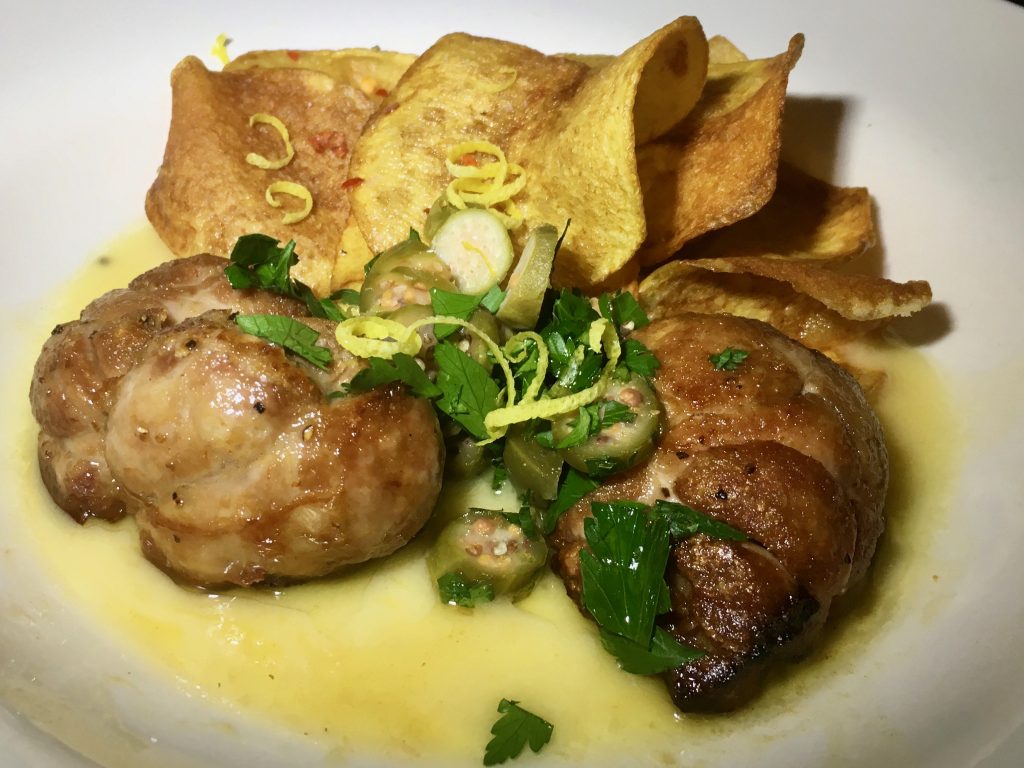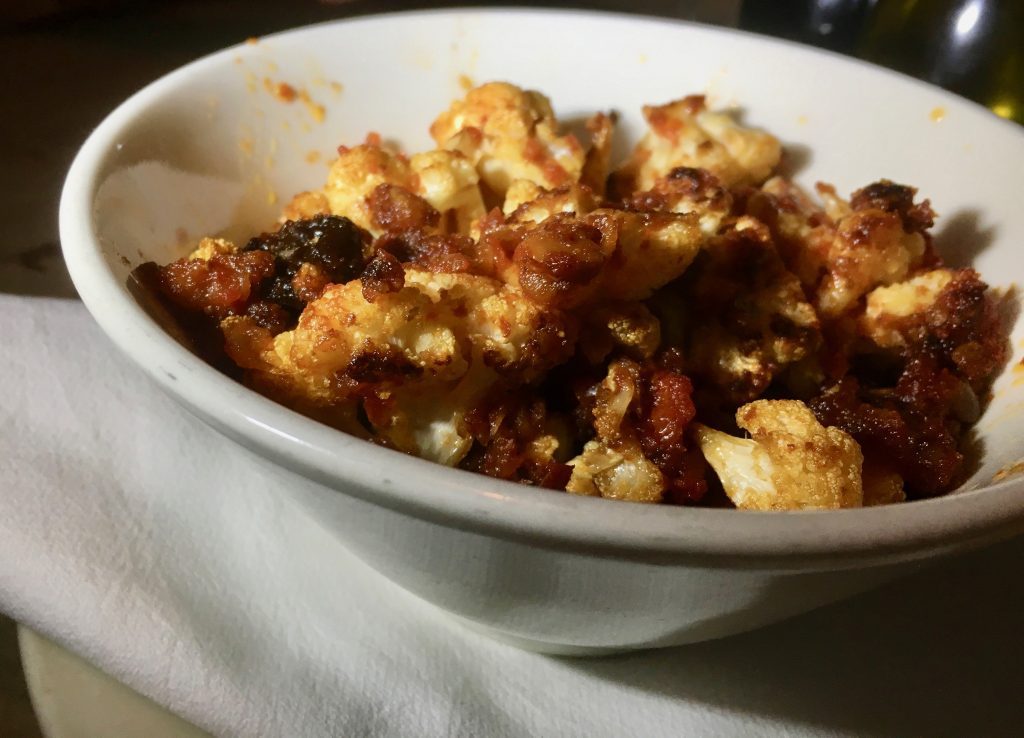 My friends enjoyed their seared veal sweetbreads in a lemony sauce  ($13) with house-made potato chips while I liked the house-cured (with coriander and brown sugar) Bay of Fundy salmon ($13) topped with golden raisins, orange supremes, shaved fennel and fresh mint leaves. Also good is their spicy contorni of roasted cauliflower ($8) with chilies, tomato pesto, sugared almonds and, of course since I was in Michigan, sun-dried cherries.
I recommend Trattoria Stella when in Traverse City, Michigan.
Trattoria Stella
1200 W 11th St,
Traverse City, MI 49684
(231) 929-8989