Soon after sitting down at Trattoria Italienne, owner and general manager James King stopped by to greet us, as we were to be their guests at this casual restaurant with Northern Italian and Southern French cuisine. James proudly explained that their menu — that changes quite frequently — highlights the best products of the season and focuses on their relationships with the purveyors.
We started with their unusual cocktails. My friend had the citrusy Bitter Word cocktail made with Cimarron tequila, green chartreuse, cappelletti and aperitivo. I enjoyed the chocolatey Old Fashioned (Cocozza Group) made from Old Forester bourbon, Ramazzotti, crème de cacao and orange bitters ($14 each). I recommend both.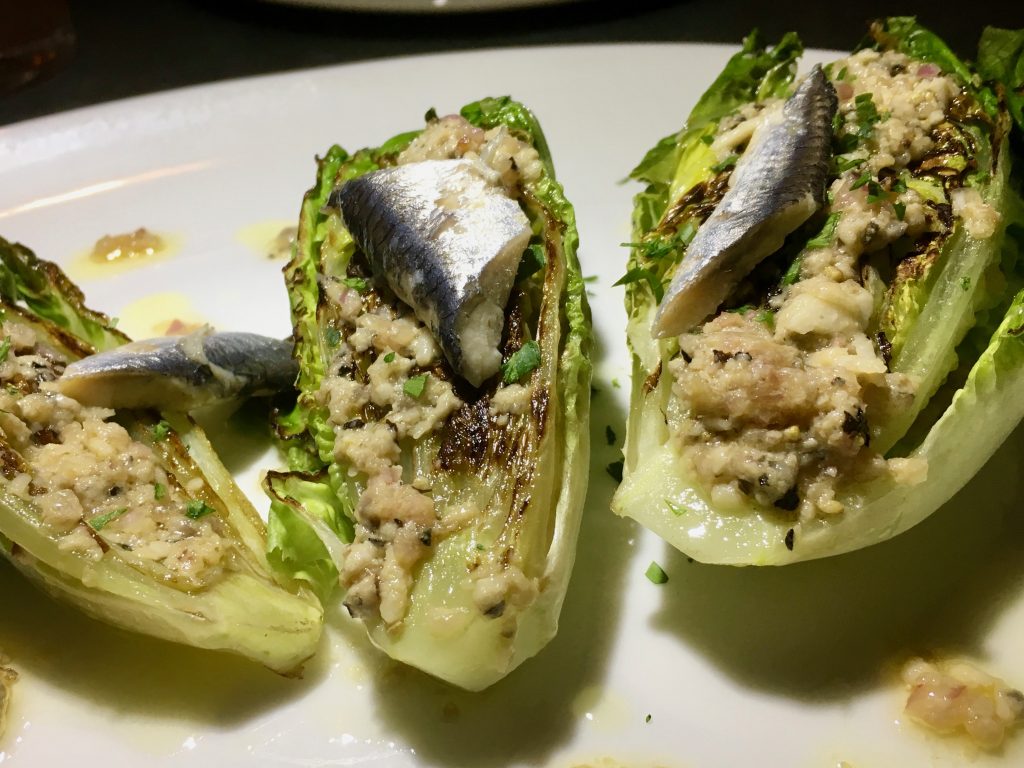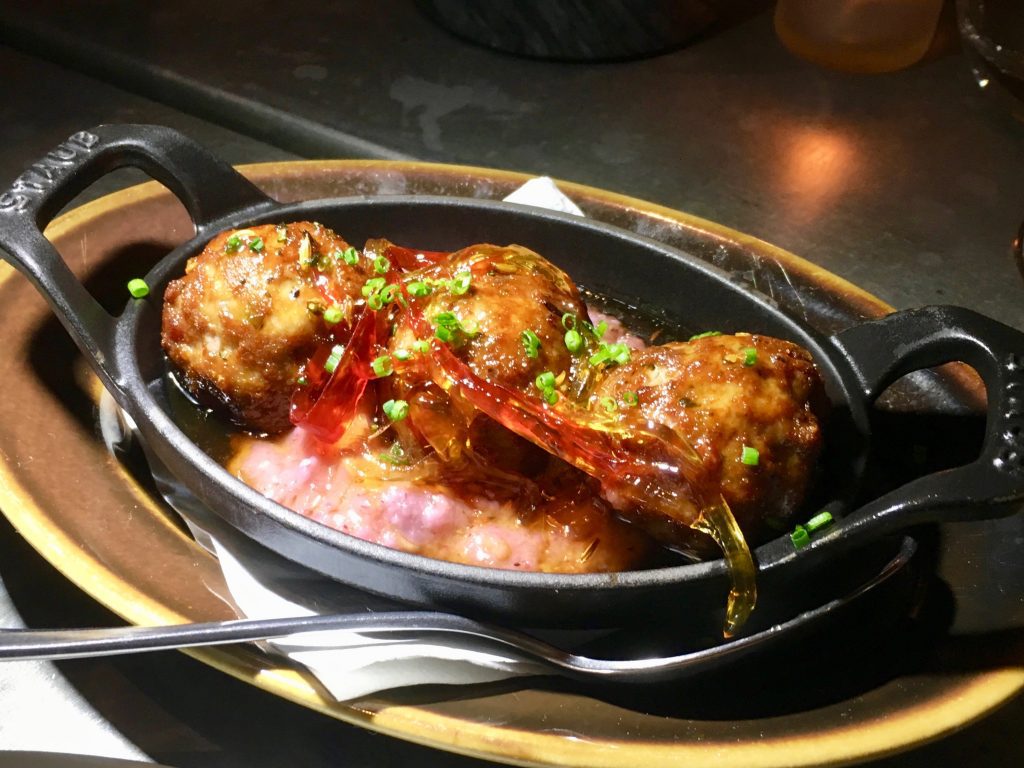 For apps, we enjoyed the three grilled half-heads of little gem lettuce topped with Spanish boquerones ($15) in a garlicky broken Caesar vinaigrette that we couldn't get enough of! We sopped up the leftover dressing with the toasted bread that accompanied our lusciously creamy Fazi Farm burrata ($21). We would have liked more of the marinated summer squash and Gaeta olives that accompanied the creamy cheese.
Do not miss the whatever version of their pork meatballs (polpettini) are on the menu, as James mentioned they often change what's in them. Our flavorful ones had a hint of fennel, came with soft polenta and candied slivers of Calabrian chili agrodolce ($13 for three). I could make a light meal of just the gem lettuce and meatballs!
Our tortelloni ($24) had an undertone of blue cheese flavor from the three-year Castelmagno and cardoon honey, each one topped with a walnut. It was oh, so rich as was the gnocchetti, petite fluffy pillows with a few pieces of sausage, celery, and Montasio, an Italian cow's milk cheese ($20).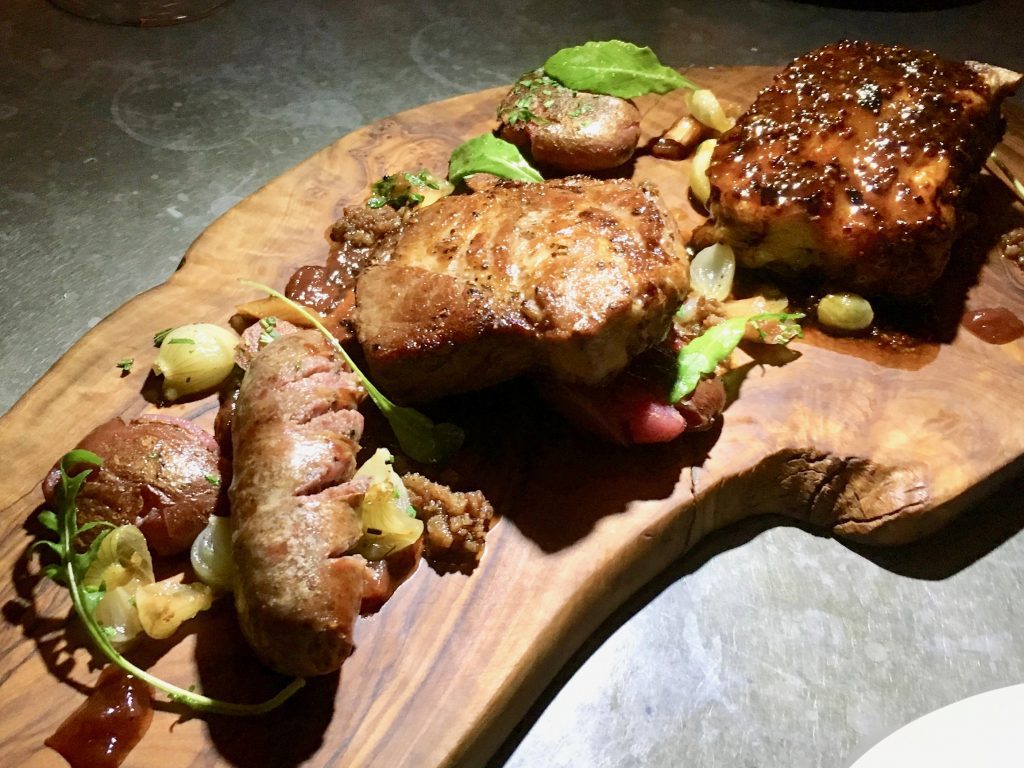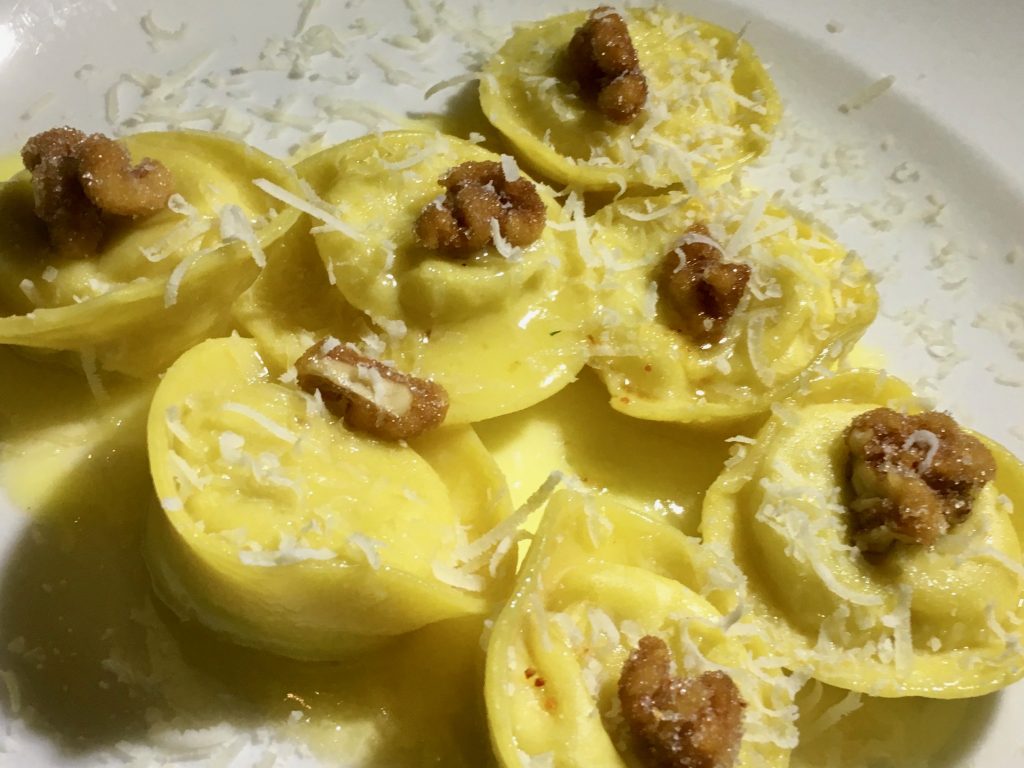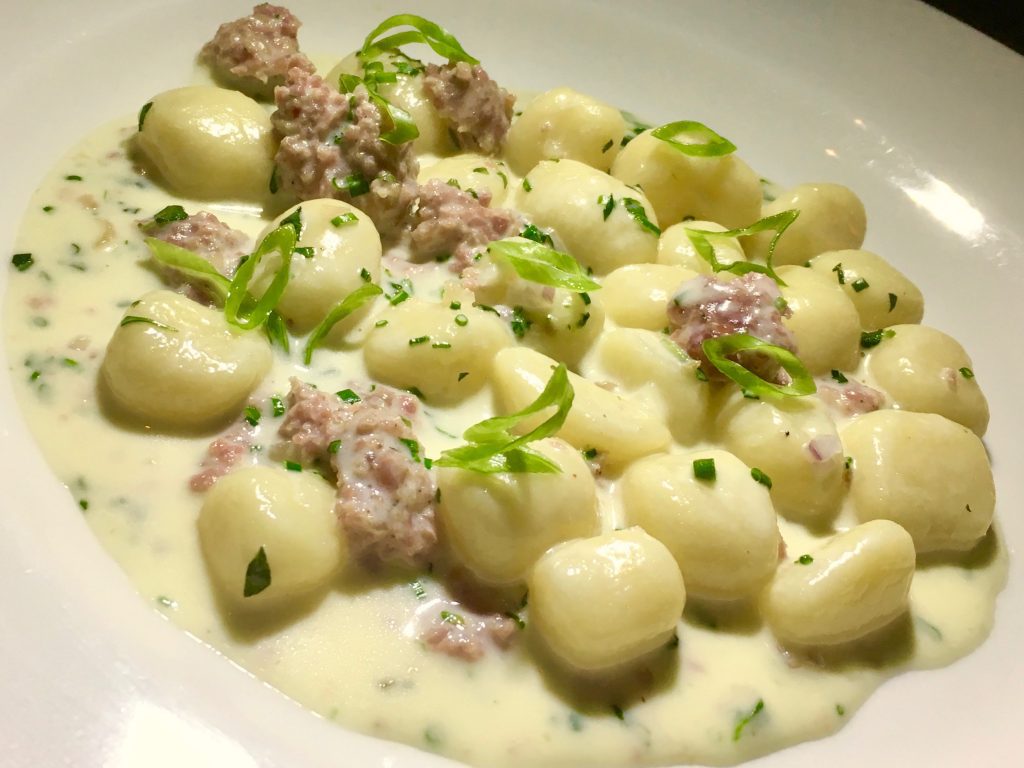 What followed was a tender and flavorful Paul Bunyan-sized Mosefund Farms Mangalista pork collar ($43) with ribs and sausage plus rhubarb, onions & guanciale vinaigrette served on a wooden platter. (The menu did mention it could feed two!) With that, we sampled the garlicky heirloom broccoli rabe with pecorino cheese ($10).
Desserts included coconut cake ($11) with salted caramel and milk gelato and a chocolate ($11) cake with a chocolate mousse devil's food cake with cherries. After an incredible meal like this, a small scoop of gelato would be more than enough!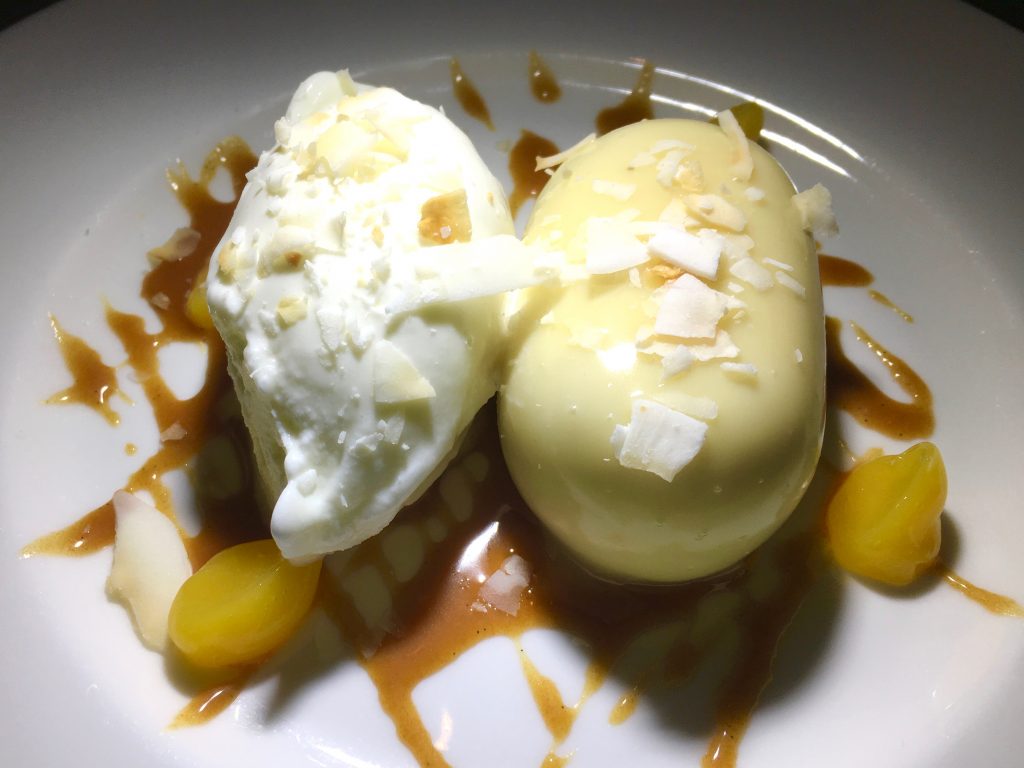 Trattoria Italienne
Chelsea
19 W 24th St
New York, NY 10010
(212) 600-5139