I returned to Toloache, this time with my friend who always raved about it.
We shared a bowl of their traditional guacamole ($14) with warm tortilla chips and each ordered an Oro Blanco ($16) made with Herradura Reposado tequila, Cointreau and fresh lime juice while I began looking over the menu.
"Why mess with perfection?" my friend asked, as she and her hubby ordered her standard Toloache choices, including the huitlacoche ($17) and the short rib ($15) quesadilla.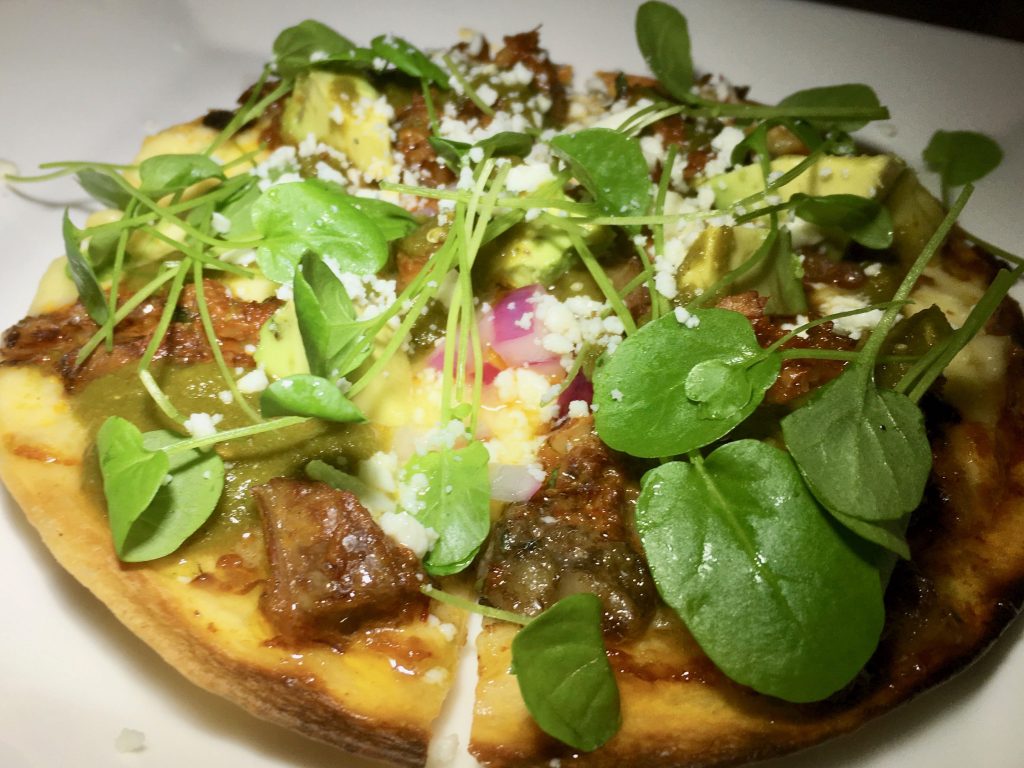 So apps it was — with four of us sharing everything ordered. My favorite included their favs: Loved the huitlacoche quesadilla with Manchego cheese, corn and black truffle and that beef short rib one made super rich and decadent from the added beef marrow. The roasted chicken one is also good with Chihuahua cheese, pico de gallo and chiles ($13)
The suckling pig tacos with chicharron on fresh corn tortillas and their Baja-style fluke tacos topped with spicy jicama slaw and guacamole came two to an order for easy sharing ($14 for 2 appetizer portions). I recommend again.
If you're on your way to theatre stop at Toloache for a drink and apps. You won't have room for much more.
Toloache
Midtown West
251 W 50th Street
New York, NY 10019
(212) 581-1818