Boasting the "best blackened wings on earth," I looked forward to sampling Julian Phillips chicken parts.  If you go, you might recognize this chef as he's a former local newscaster, naming the Sound Bite for the broadcast news term.
We shared a small order of his famous seared wings coated with a secret blend of Cajun spices ($15.00 for 8 pieces). It comes with two sauces to accompany wings ($.65 per additional sauce or $3.75 for all).  Wanting to try each one, we opted for the flight of the signature sauces that included Cajun, remoulade, creamy garlic, pesto, BBQ, Buffalo and puttanesca. I liked all but the pesto and creamy garlic; my dining partner loved the puttanesca. A must try if you go.
As we nibbled the wings, Julian sat down to share about his broadcast and his wife's vocal careers. His wife Barbara King, a jazz vocalist, performs at this Hell's Kitchen establishment.
Next, we had a bowl of his soupy gumbo ($15) with andouille sausages over white rice. I've eaten alligator before finding it toughens with the slightest overcooking.  I had never had it in sausage form. I had to order the mac & cheese ($12.50) topped with alligator sausage (+$12.50). It was surprisingly tender, probably from the pork in it.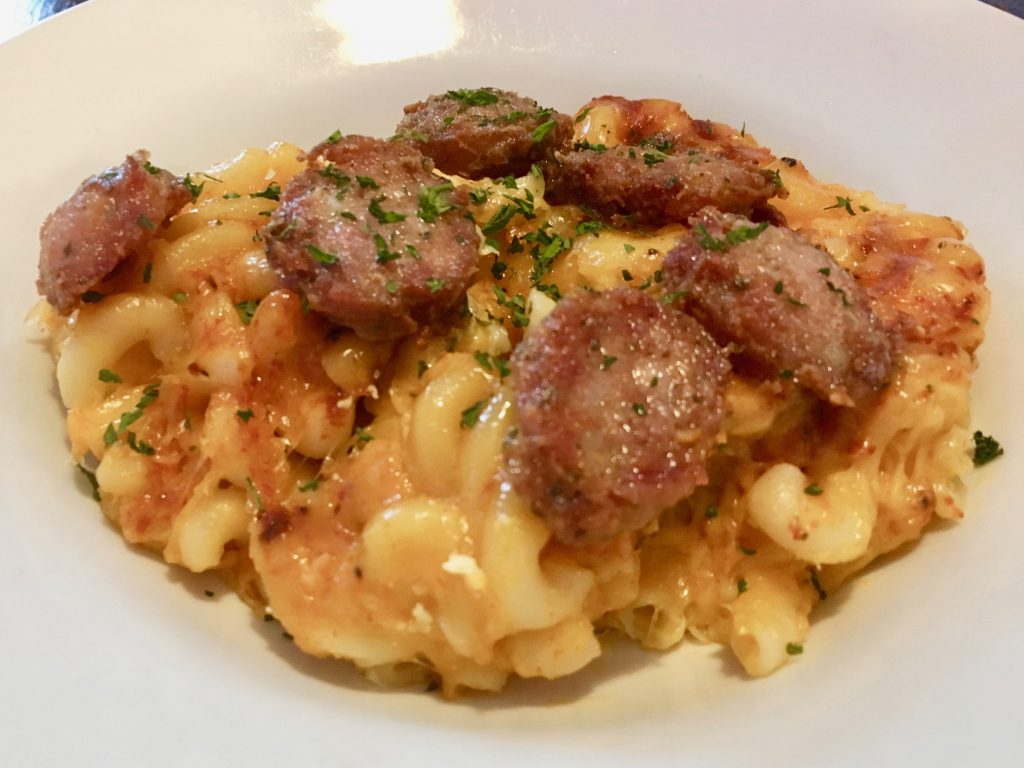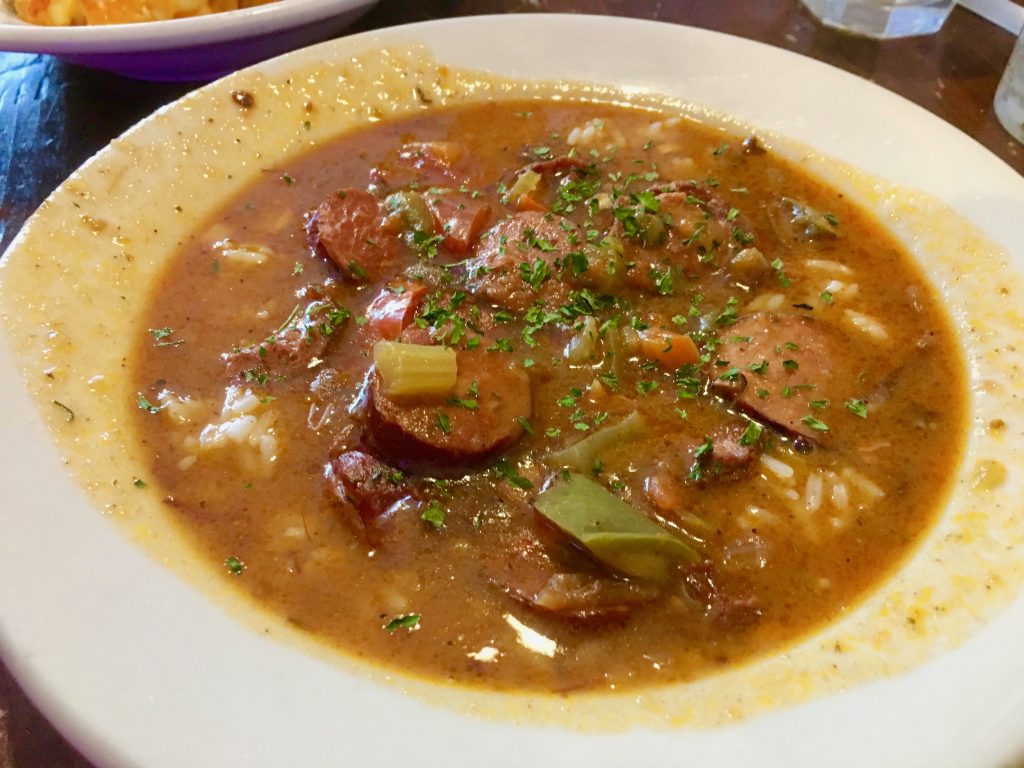 The Sound Bite is a place to grab a bite before theatre or to go spend a couple hours listening to the jazz.
The Sound Bite
Hell's Kitchen
737 Ninth Avenue
New York, NY 10019
(917) 409-5868