I headed to the soft opening of Home Base Bistro on the date of my invite. When I arrived, I found an empty restaurant and a surprised owner/chef John Sierp wondering why I was there. As far as he knew the opening was the following day.
I found the email with the date to show John, who couldn't have been nicer. He sat us down at the bar to have a drink, while he went into the kitchen to whip us up something to eat. I had an Old Fashion while I learned about John. He's a native New Yorker who has been featured on a variety of prominent television shows including Food Network's CHOPPED, The Rachel Ray Show, The Martha Stewart Show and has even served as a judge on Throwdown with Bobby Flay.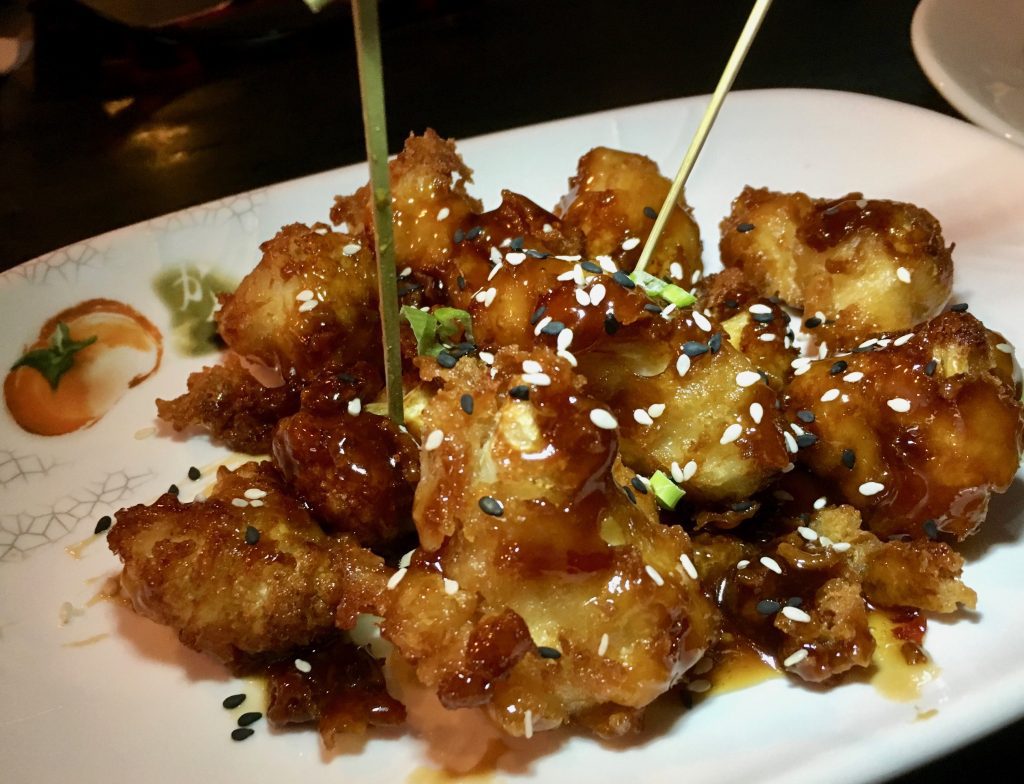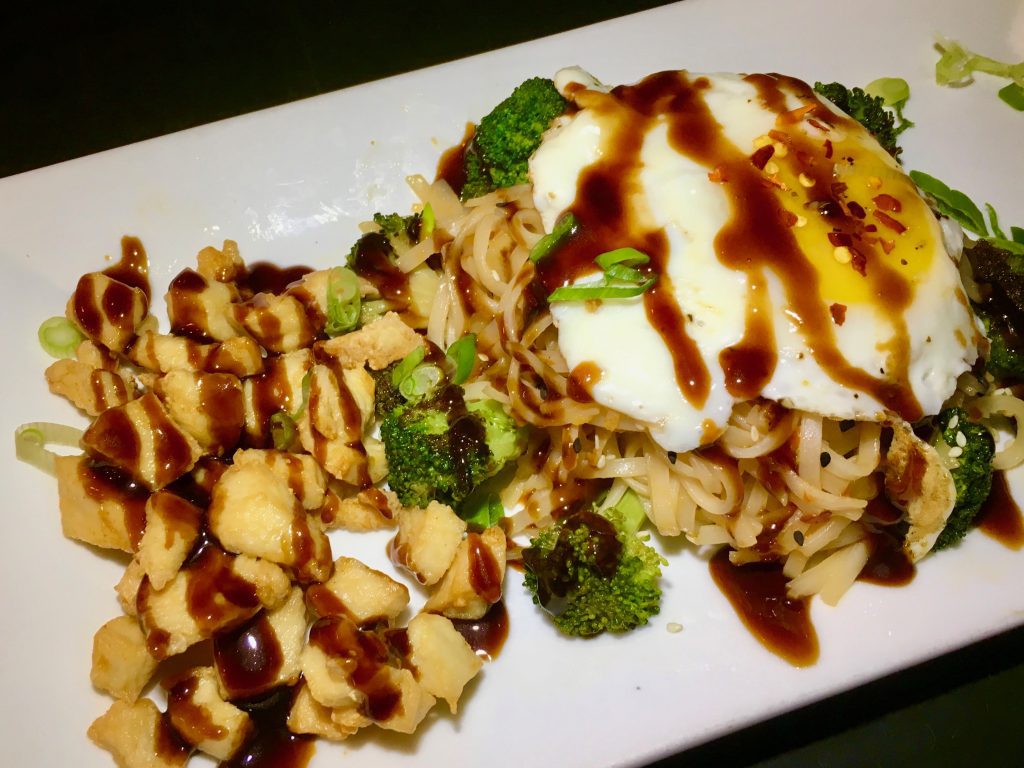 John whipped up some hoisin seasoned stir-fried rice noodles over broccoli and scallions topped with a fried egg ($16) with crispy chicken on the side and beer-battered fried cauliflower with a "General Tso" Asian glaze ($12) and then left to what he calls his real job, fighting fires as the Lieutenant at Ladder 8 in Tribeca.
I'll be sure to head back to this sports bar to sample more of John's cooking.
Home Base Bistro
416 3rd Ave
New York, NY 10016
212-481-1712
https://www.homebasebistro.com/