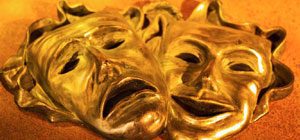 Before I became a full-time New Yorker, I would purchase theatre tickets ahead paying full price or come into the city and roll the dice, hoping I could get what I wanted from the TKTS discount ticket booth.
Most out-of-towners are also aware of that Times Square booth that sells same-day matinee and evening tickets. TKTS also has outposts at Lincoln Center, at South Street Seaport and in Downtown Brooklyn that sell same-day evening and next-day matinee ones. You can select your seats when you buy them.
When I moved to Gotham, I learned of many other ways to get show tickets — both on and off Broadway — without paying full price.  For one, TodayTix is a free app offering discounted tickets as much as 30 days in advance. It also offers entrance to lotteries when available. You won't know where your seats are until you pick up the tickets at the theatre.  Many other digital lotteries for inexpensive seats are available online;  click here for details about which shows offer them and a listing of those with standing room offerings.

My first membership was to TDF.org that offers buy-ahead tickets to members, who qualify ($35/year). To be eligible, you need to be a full-time student or teacher, retiree (62+), civil servant, an employee of a nonprofit, freelancer, non-exempt employee, performing arts professional, member of the clergy or armed forces. Tickets are $9  to $49. Again, you don't know where you are seated until you arrive at the theatre. The worst seats I've gotten using TDF.org were front mezzanine ones.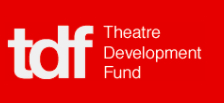 And then I learned about the various "seat-filler" memberships that give "complimentary" tickets to Broadway, Off Broadway and Off Off Broadway productions for a service fee of ~$5 per ticket. When shows want to fill the house, they give tickets to these seat-filling organizations. These include Theatre Mania Gold, Theatre Extras, Audience Extras and Play by Play ($85 to $99 a year). Club Free Time is the least expensive option, (19.95/year), but gets the fewest theatre tickets. I've seen many Broadway shows using these services, although I've been asked not to say which ones.

These"seat-filler" also offer tickets to many other free things to do in the city. You'll find cabarets, children's events, classical music, comedy clubs, dance, exhibits, jazz, movie previews, museums, opera, regional theater and even sporting events in the New York area. They each offer similar shows and policies: for instance, you must use your tickets or your membership may be rescinded.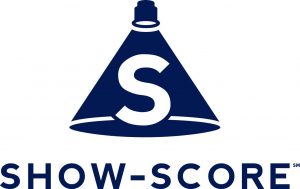 Those rules also apply to Show-Score, an online community of theater fans where the cost of membership is rating six shows that you've seen. Once you do, they offer you comp "member nights" tickets ($5-$15 processing fee), often allowing community members to see shows early. Since Show-Score aggregates New York City shows with 7+ performances, sharing all critic and member reviews and pricing options, it's a good place to do research before buying tickets. You'll also find review to some shows here on BiteoftheBest.com with links to our partner Theater Pizzazz.