After wandering around the shops of SoHo, we headed to the fairly new Ian Schrager hotel, The Public, first for a drink on the rooftop, and then to dinner in the namesake restaurant.
Unless you're a millennial who's looking for high-priced, low-alcohol cocktails in a noisy setting with a view, skip it. Instead, head to their Jean-George Vongerichten market-driven restaurant, the Public Kitchen.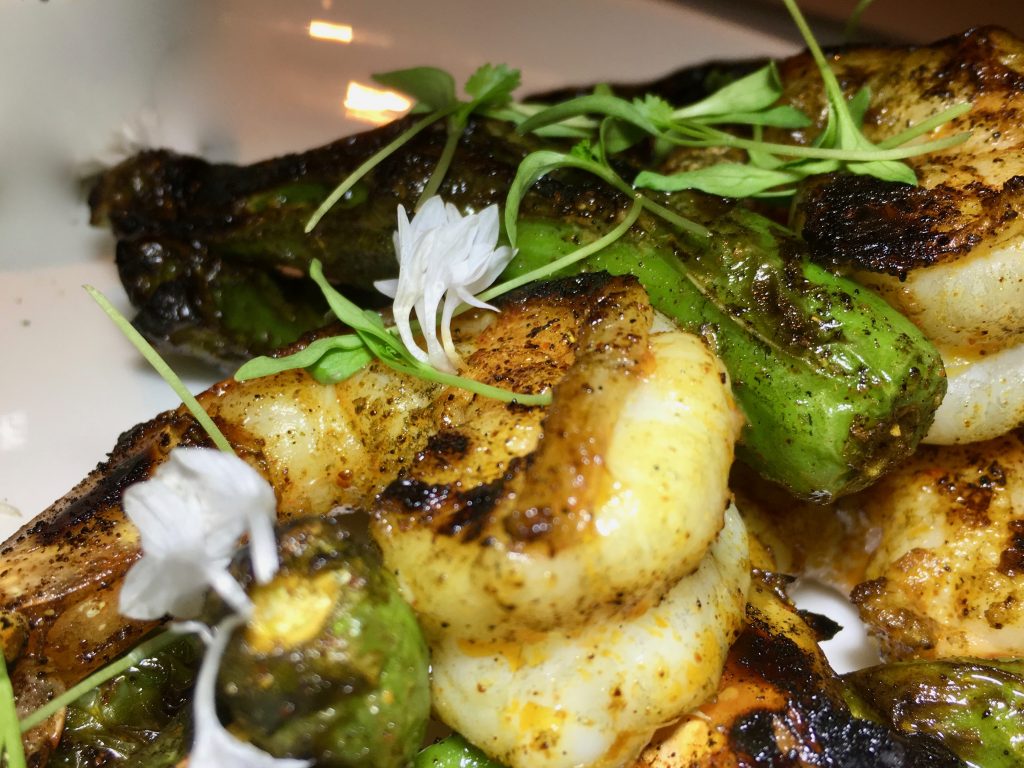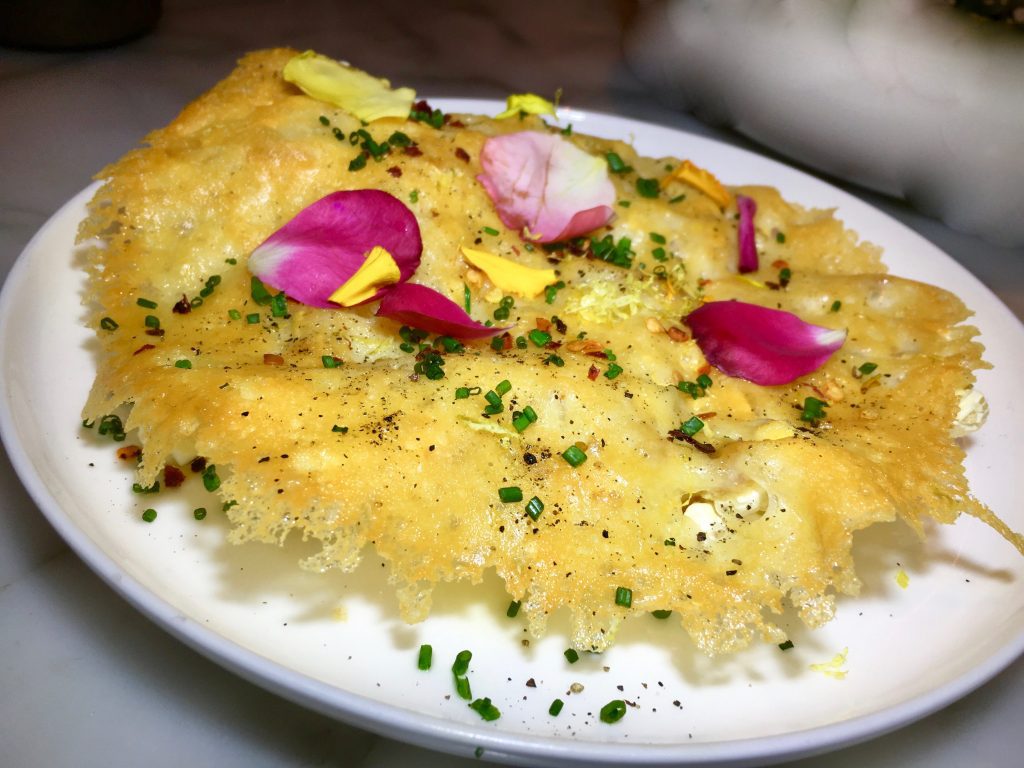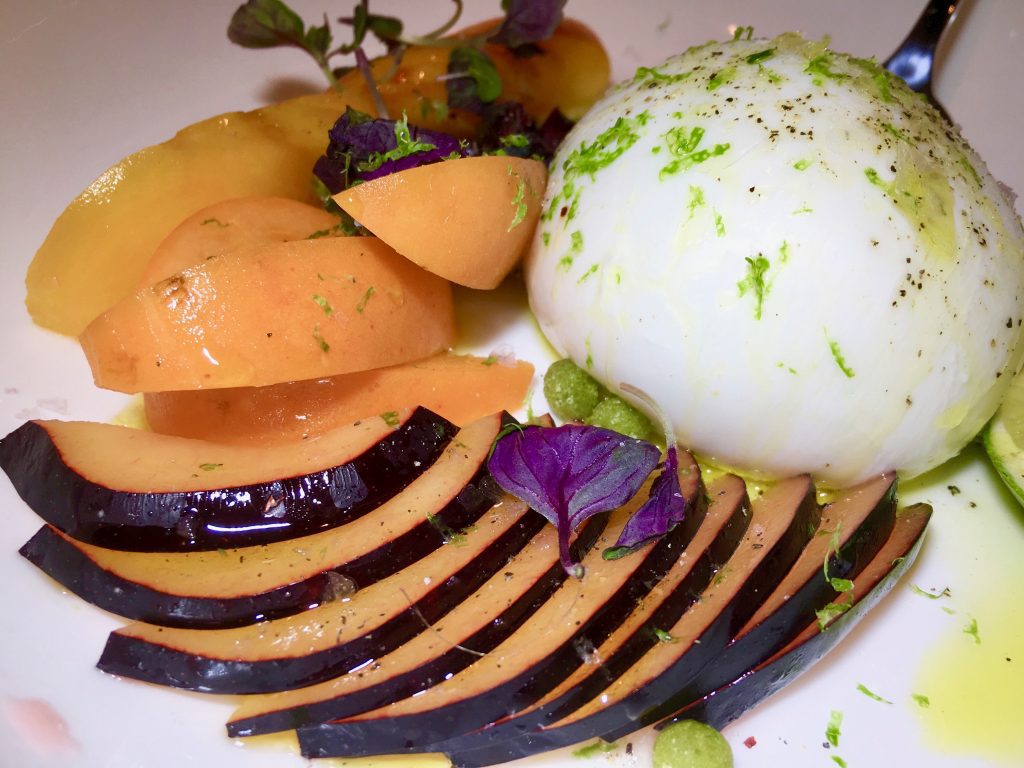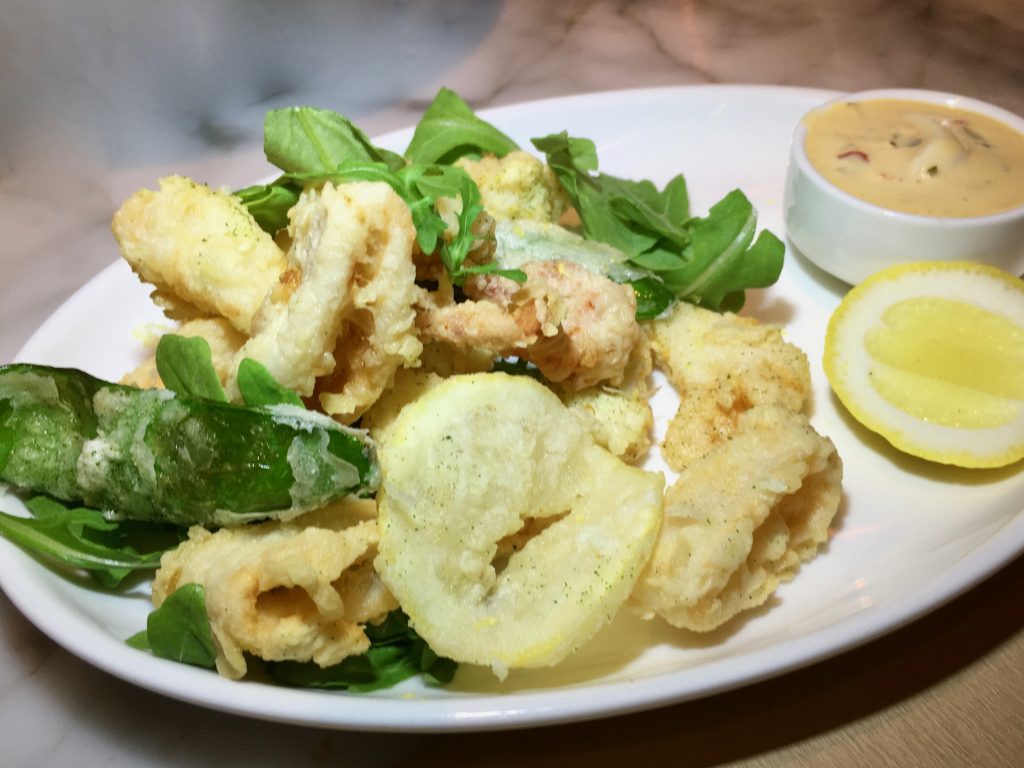 We sampled much of their interesting menu. For "snacks," we pulled at and nibbled the popcorn-cheddar frico sprinkled with crushed chili ($10) and the burrata with sliced plums, peaches and nectarines with teeny balls of crystallized wasabi ($23).
I loved the unusually delicious appetizer of sugar snap pea, cucumbers and fresh cilantro salad over coconut yogurt sprinkled with red chili ($16), the delicately fried scallops, shrimp, calamari and snow peas with a chili-garlic remoulade ($19) and the crispy corn and Thai basil potstickers with a soy-lime ginger dipping sauce ($16).
We also devoured the skewered grilled marinated shrimp and shishito peppers ($20), the fresh beet and beet green salad ($12), sweet corn with manchego cheese seasoned with chili and lime ($12) and the whole wood-fired lemon-chili seasoned Globe artichoke ($13) before moving on to two of their pizzas. My fav was the tomato pie topped with fresh arugula ($14), although I also liked the black truffle one with three cheese and a fresh, partially cooked egg in the middle ($24).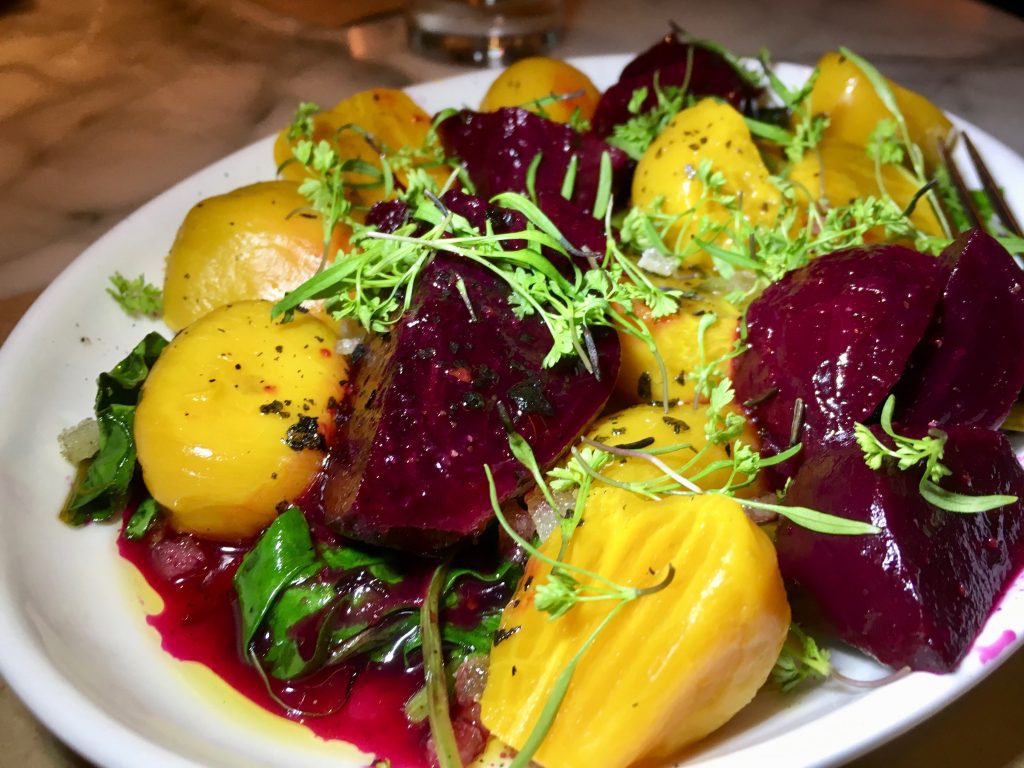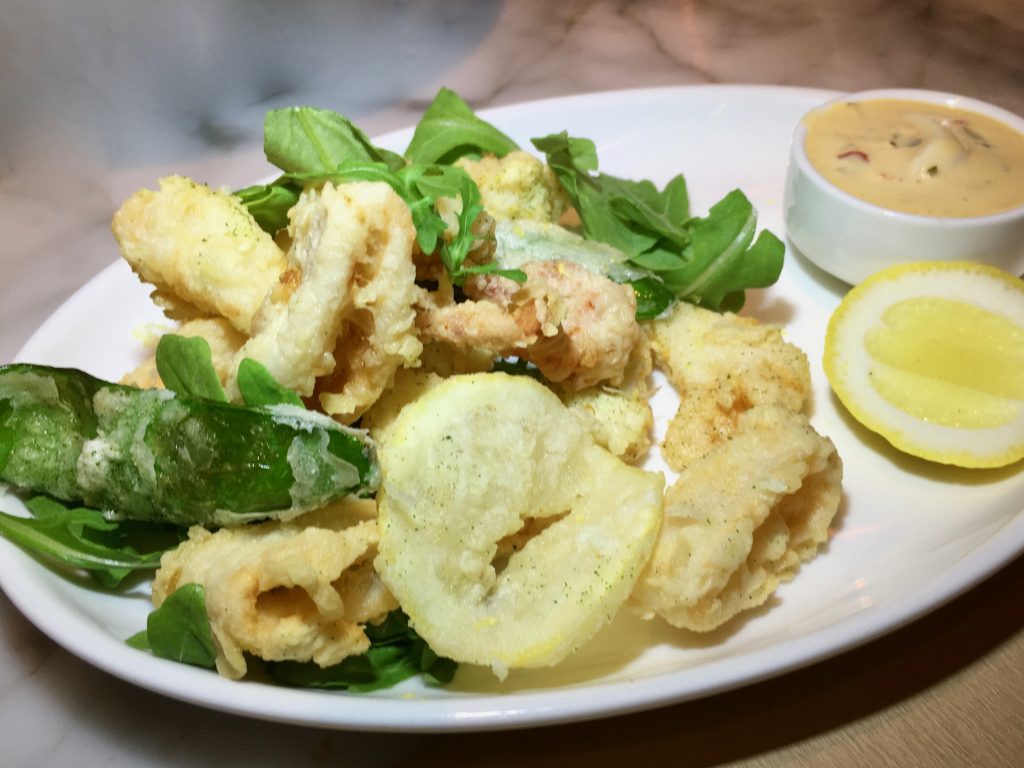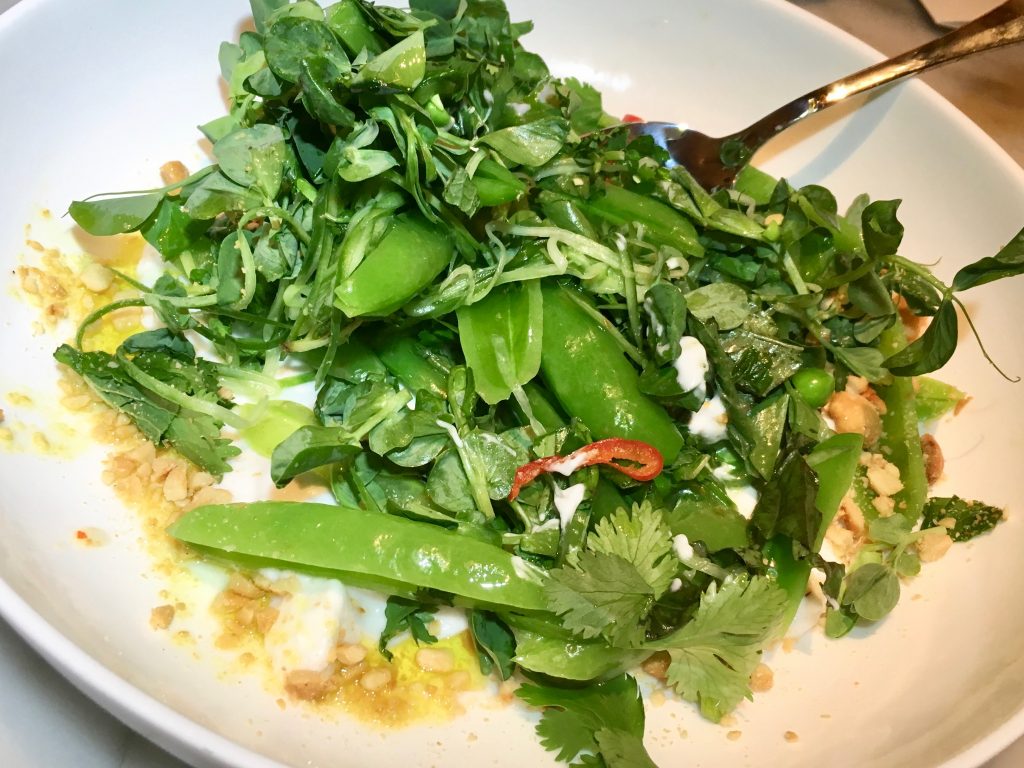 I'll have to go back to try their entrees and burgers, as we didn't have room for anything other than dessert. Yes, yes, we did save room for their incredibly decadent desserts and you should too. Don't miss the raspberry ice cream, fresh berries and berry crunchies or the 12-layer chocolate cake with peanut butter ice cream ($12, each). Worth the calories.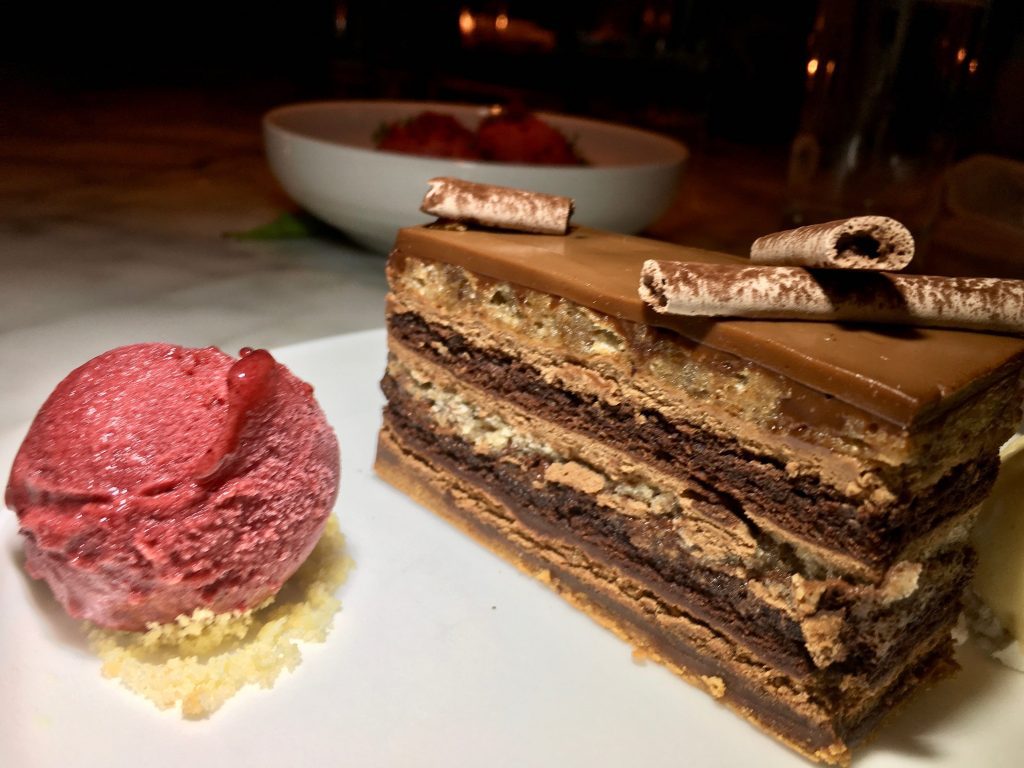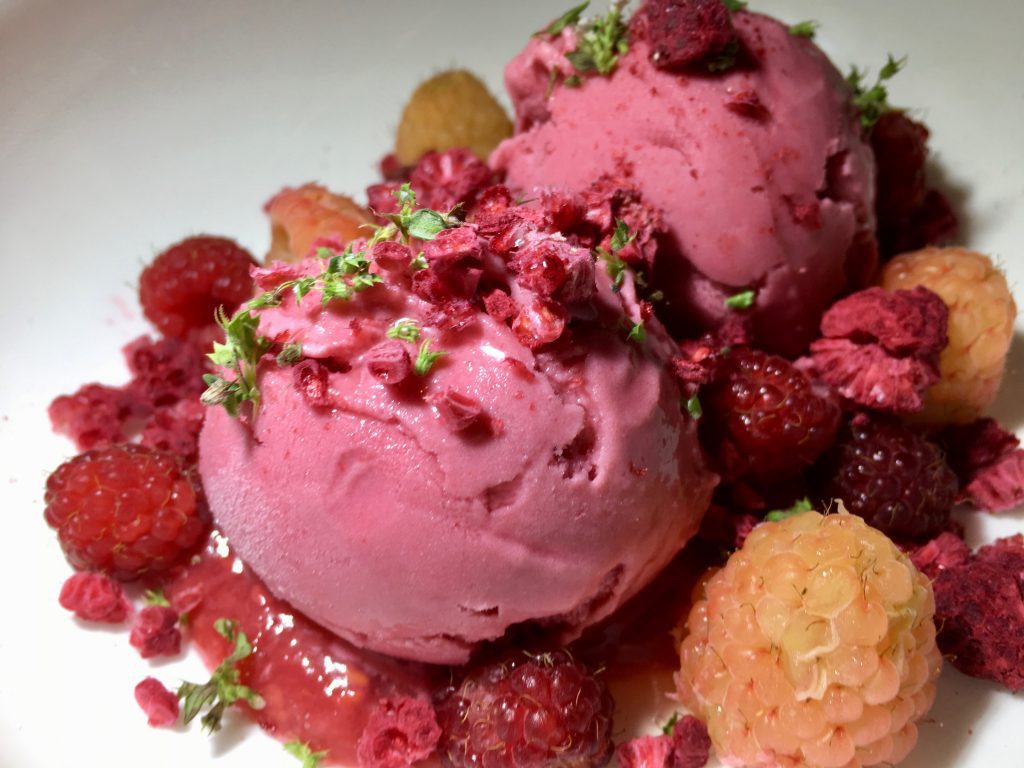 The Public
Public Hotel an Ian Schrager Hotel
215 Chrystie Street
New York, NY 10002
https://www.publickitchennyc.com/
(212) 273-9403