After an exhibition at Sotheby's viewing jewelry that once belonged to Marie Antoinette and trying on some other fabulous jewels, we wanted to get a little something to eat.
Two nearby Thai restaurants had been recommended, but sadly they were closed until 5. It was 4:30 and we were hungry. We recalled passing Persopolis, a Persian restaurant, that was still offering their two-course lunch ($19). It is offered from noon until five.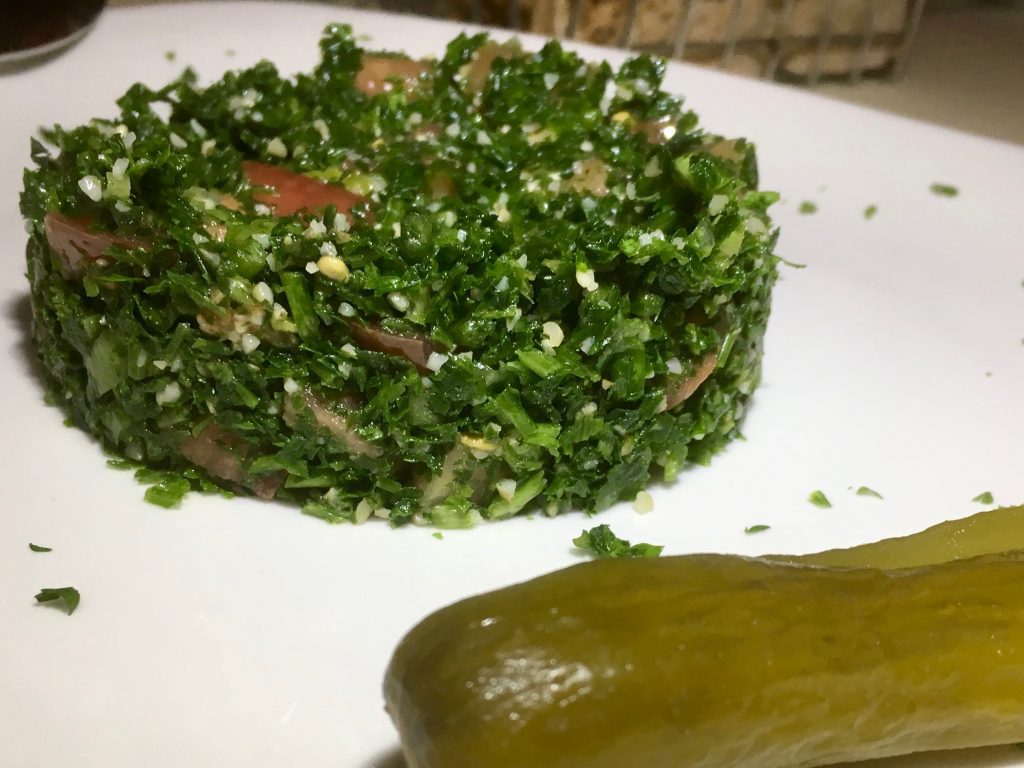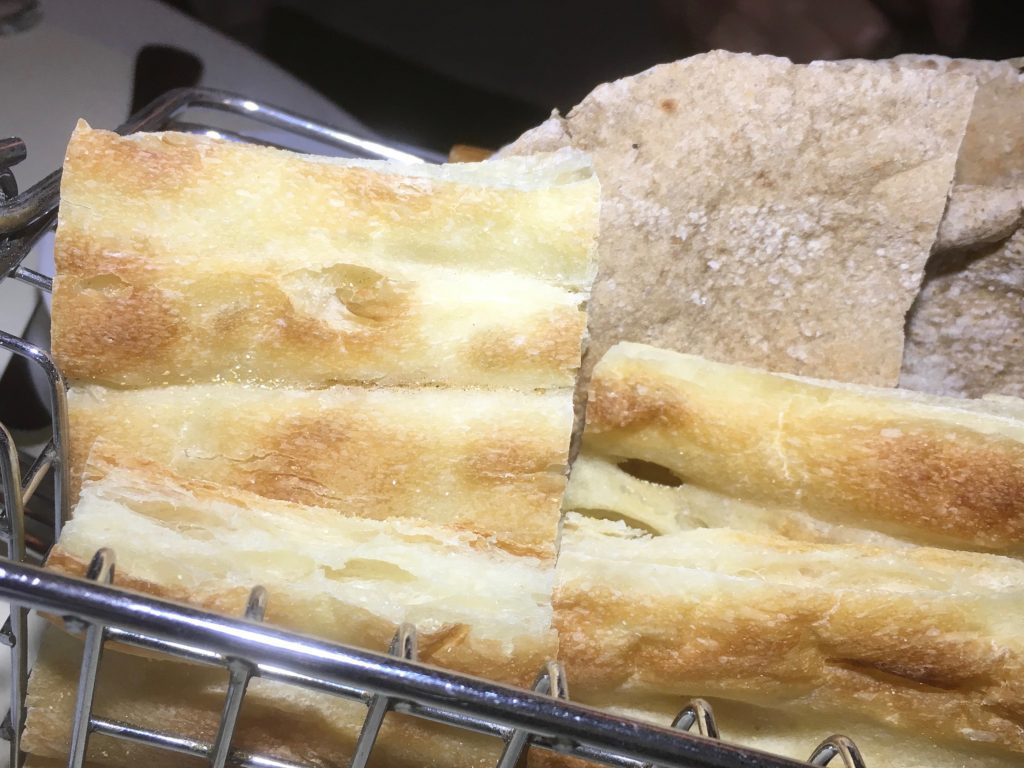 Three of us decided to try that special, sharing all the first courses. We sampled their tabouleh salad (chopped tomatoes, lots of parsley and scallions with cracked wheat in a lemony dressing), hummus (ho, hum) and, our favorite, their borani – ultra-creamy homemade yogurt with spinach. They also served a bread basket, which when we asked for a refill were told they were out. (Odd, as dinner service was starting soon!)
We each ordered the lemony pan-seared chicken served over a fresh spinach salad scattered with a couple dates and prunes. A nicely flavored hearty portion.
The fourth in our group ordered a Greek-salad ($13). Not the traditional chopped one but undressed romaine lettuce topped with a chunk of feta, one black olive and tomato, cucumber and onion slices. They served balsamic vinegar and olive oil for you to dress your own. It also came with two stuffed grape leaves.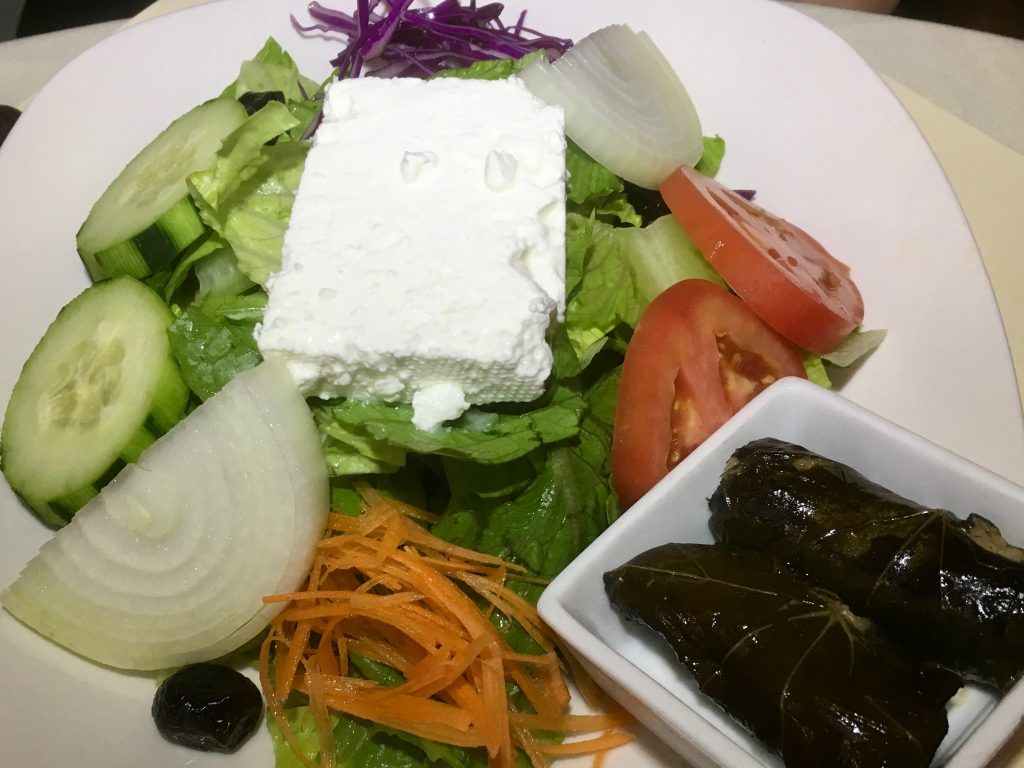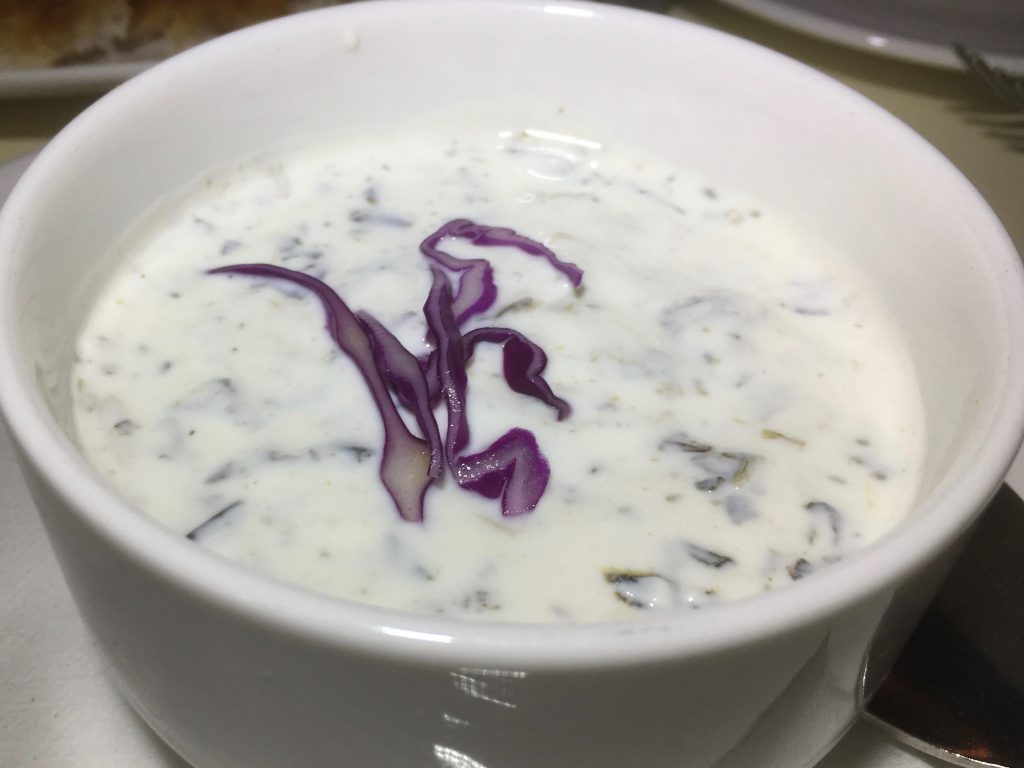 Service was friendly at this reasonably priced Persian restaurant that I'd recommend trying, especially after an exhibition at Sotheby's.
Persopolis
Upper East Side
1407 Second Avenue
New York, NY 10021
212.535.1100