I'm a spicy drink gal, ordering the Penrose Bloody Mary extra spicy. This blend hit the spot garnished with sliced pickles ($8). My dining partner, who doesn't drink, ordered their Down and Wavy, a delicious concoction of Libertine botanical beverage, grenadine with apple, lemon and grapefruit juices and baking spices ($9), one of the best non-alcoholic drinks I've sampled.
As their guest, I was able to sample lots of their offerings. We shared the farro salad with Cara Cara orange supremes, asparagus, pistachios in a Calabrian chili vinaigrette topped with shaved Ricotta Salata. ($15).
I wasn't impressed with the vegetarian zucchini and mushroom "meatball" ($16) sandwich topped with marinara sauce and melted non-cheese "Mozzarella." Vegans or vegetarians, though, might like this seeded hoagie roll hero served with arugula salad.
What's not to be missed is the gigantic fried chicken sandwich topped with slaw and pickles on a brioche bun spread with a chipotle mayo ($14). I was duly impressed watching the guy sitting nearby who was able to open his mouth wide enough to bite into this.
I like that you're able to order only one fish taco, choosing grilled or fried fish ($6 each $1.50 more for fresh avocado). I order one that came topped with a simple pineapple salsa, some slaw, radishes and fresh cilantro. Loved the spicy chipotle crema that accompanied it.
Iced Irish coffee? This chilled coffee-beverage took me by surprise. It's a refreshing chilled blend of Teeling Irish whiskey, coffee, Bénédictine and cream ($13). I highly recommend!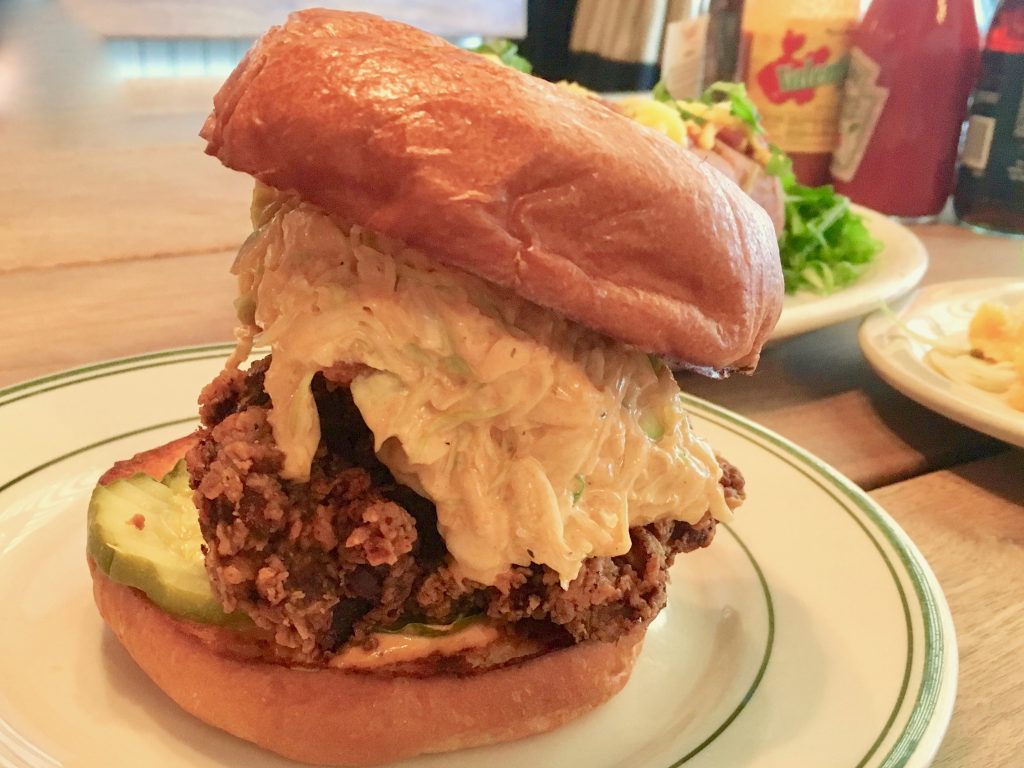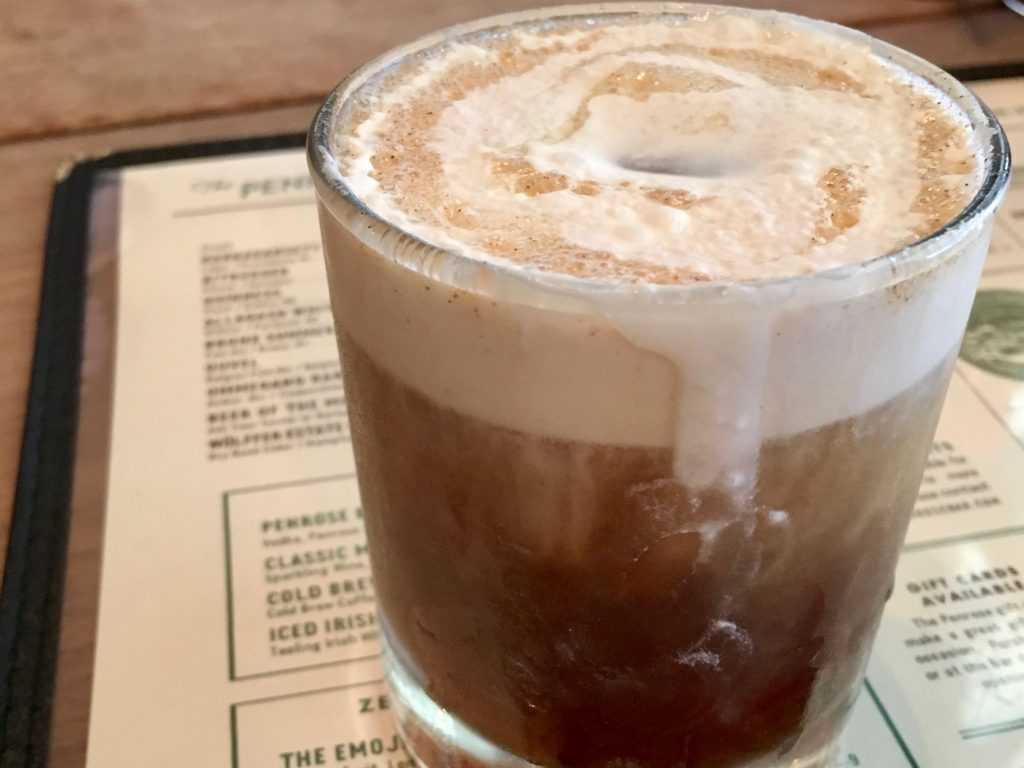 The Penrose is a fun bar with al fresco seating on the Upper East Side, easily accessible south end of the Q stop. It offers tasty drinks — both with or without alcohol — and not your typical pub food.
The Penrose
Upper East Side
1590 2nd Avenue (at 83)
New York, NY 10028
(212) 203-2751