It wasn't for the food that we headed to Palm Too for lunch; instead, it was to see the new caricature of my friend's late husband on the wall of the restaurant he often frequented. Her daughter-in-law had made the arrangements.
I arrived first and was greeted warmly as I walked in, which is Palm Too's MO as they treat guests like family. I mentioned how I was looking for a new face on their wall; the manager walked me through a couple dining rooms to the back one not being used that day for lunch right to the wall.
When my friend arrived, I took some photos to capture the moment.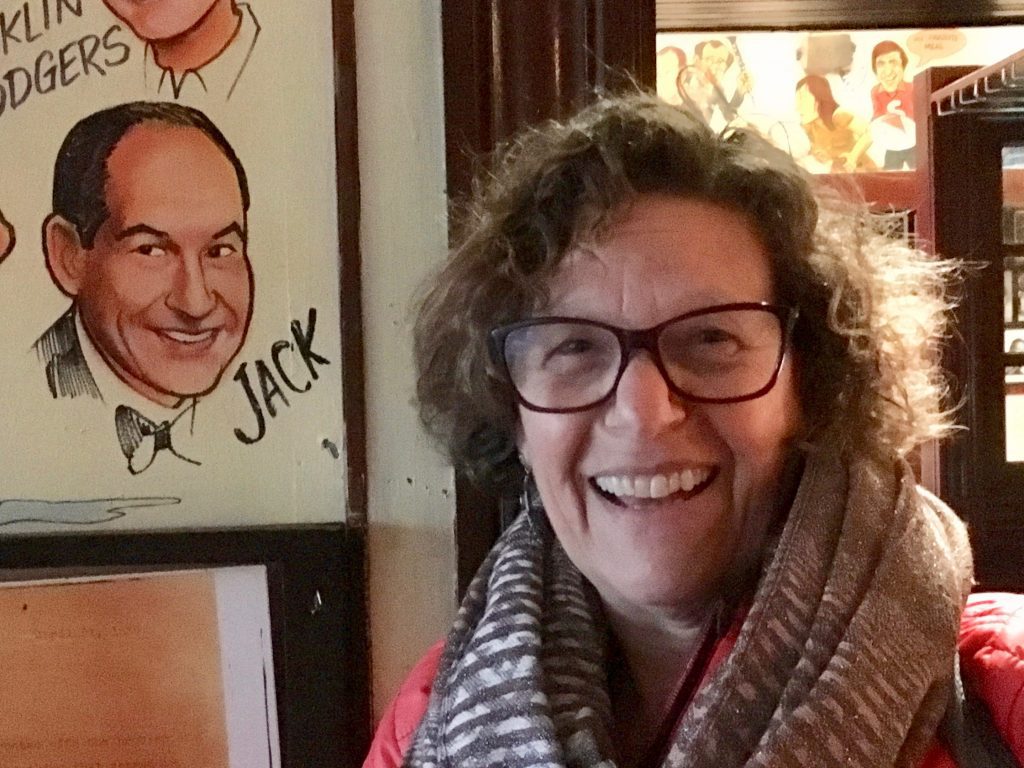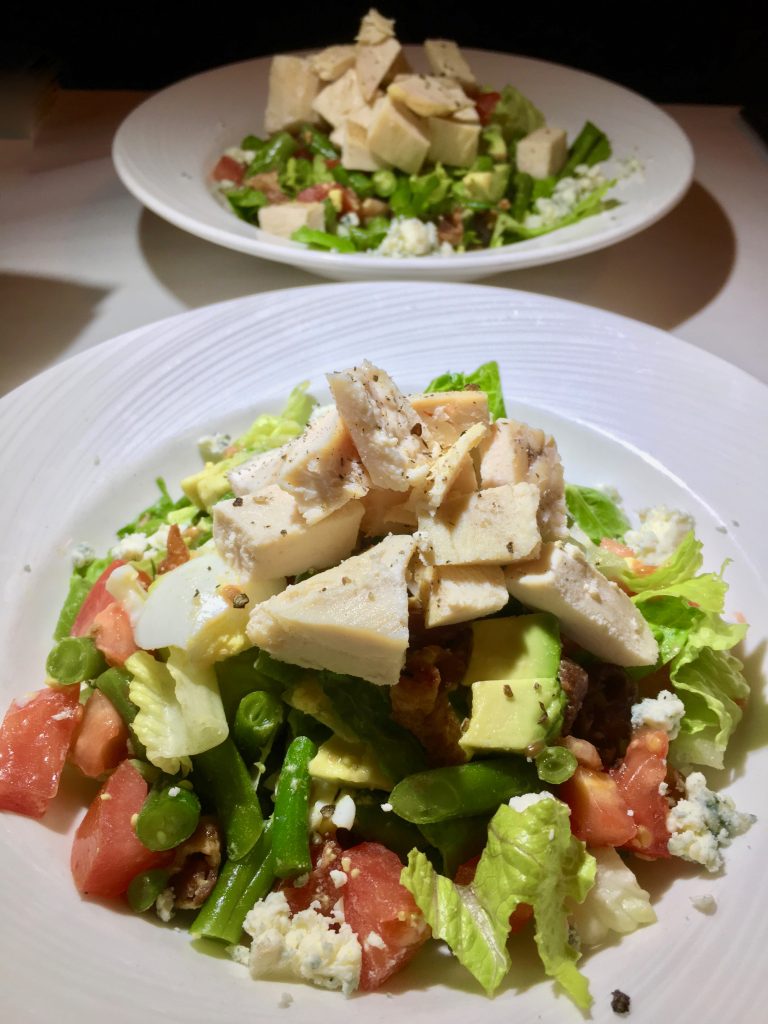 And then we focused on lunch. Knowing the Palm's typical large portions and the fact that we had a big barbecue dinner to go to, we decided to share a grilled chicken Cobb salad ($16.50) with chopped romaine, diced tomatoes, green beans, avocado chunks, Danish blue cheese, hard-cooked eggs and diced bacon with a light garlic vinaigrette.  Love that they divided the salad in the kitchen, presenting each of us with a huge bowl full of the goodies. With that, they also served a basket of bread and fresh butter.
I do recommend the Palm Too, especially if you have a big appetite.
The Palm Too
840 2nd Avenue (at 45th)
New York, NY 10017
(212) 697-5198