After seeing J. B. Priestley's Time and the Conways, with Elizabeth McGovern about a well-to-do family and their fluctuating fortunes that offers food for thought (Click here for a review on Theater Pizzazz.), we headed to The Leopard at des Artistes on the Upper West Side.
As their guests, we sampled lots of wonderfully prepared and expertly served food, sharing each dish. Their amuse was an arancini, a fried rice ball filled with mozzarella, veal and peas. We asked that our skilled server paired wines with our food.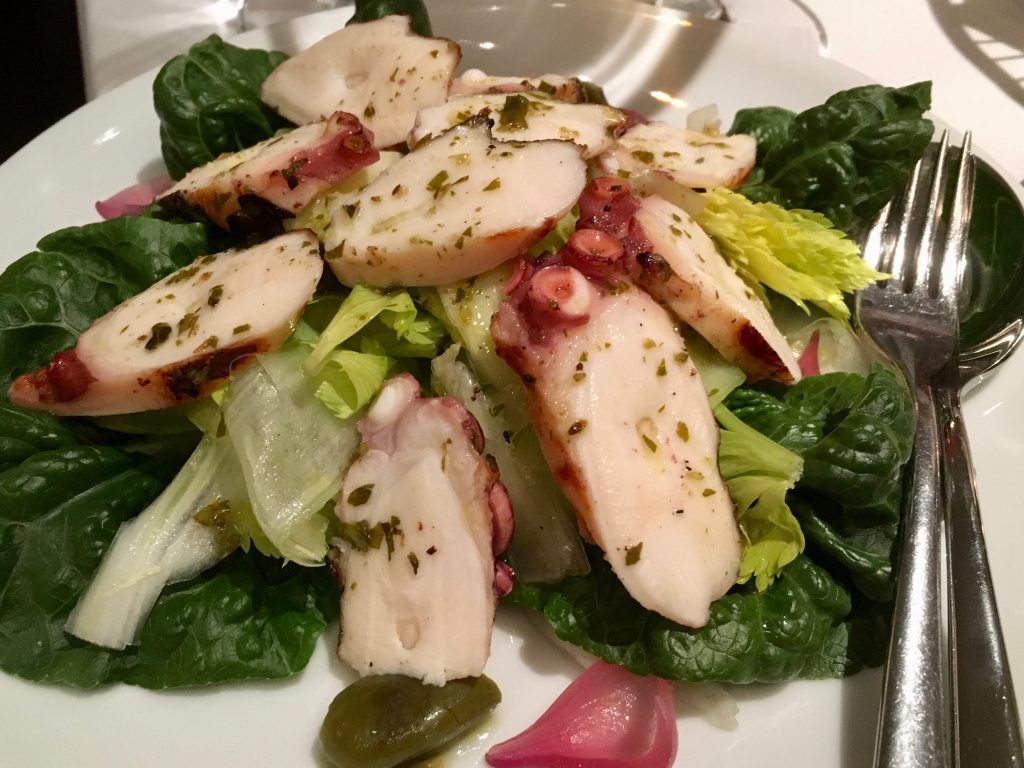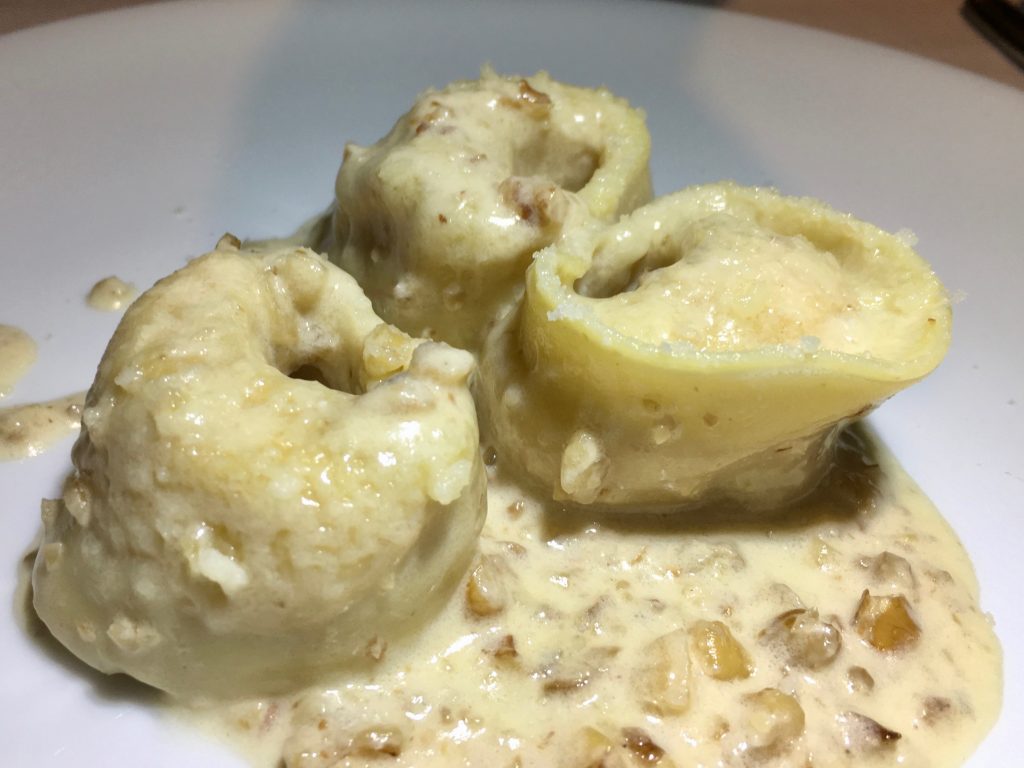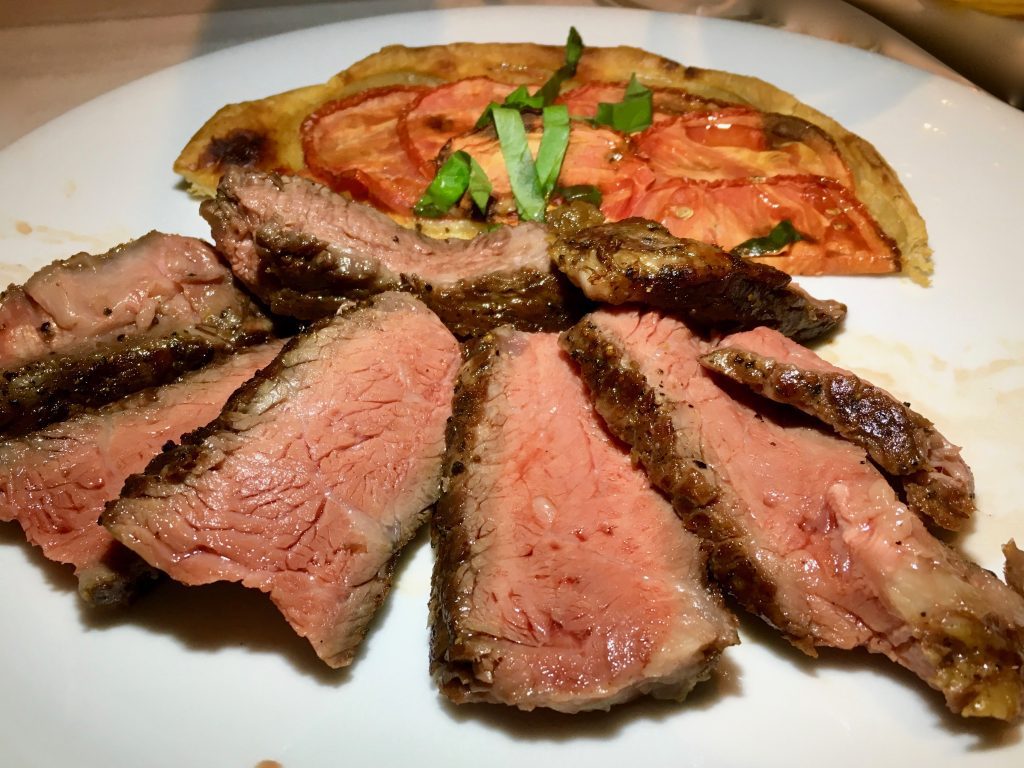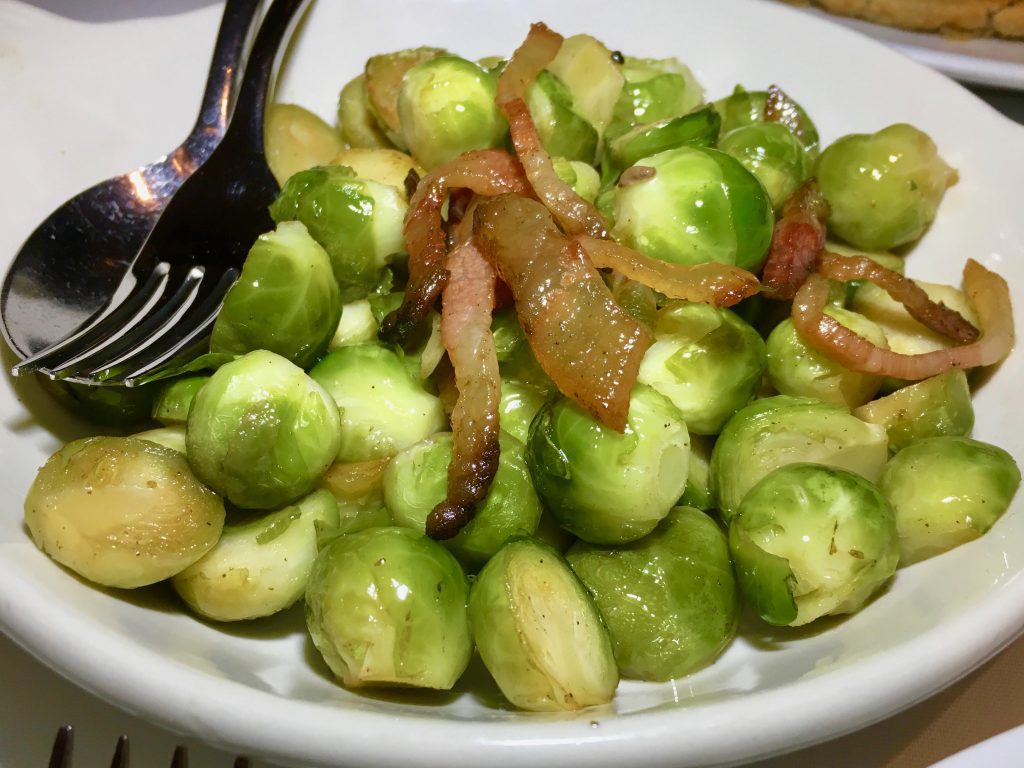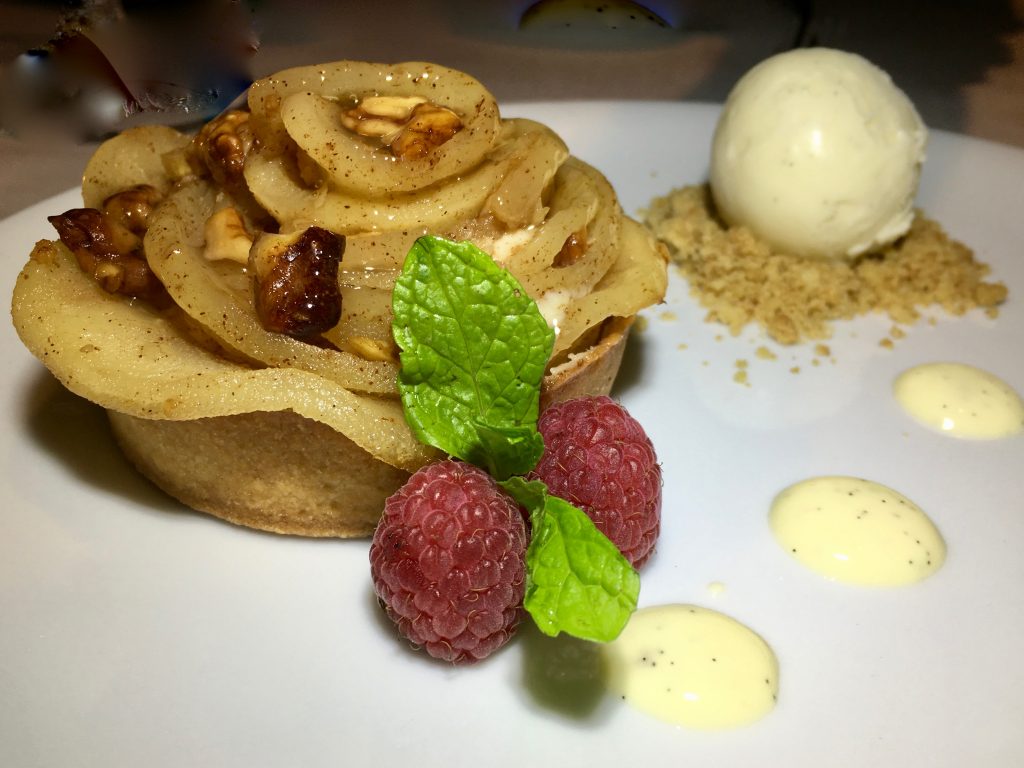 With our appetizers — the antipasti — we sipped the Pinot Bianco "Plotzner" 2015, St. Pauls ($13). We began with an artichoke salad of thinly sliced baby ones marinated in lemon and olive oil, over frisée salad, topped with shaved Parmigiano Reggiano ($18) and the tenderly grilled and sliced octopus placed an a salad of spinach, celery hearts in a light lemon and EVOO dressing with some Castelvetrano olives and pickled onions ($19).
Since we were trying many dishes, we had requested and they accommodated us with small portions so we could taste their pastas and have room for the secondi (main course); I share this as my photos show only half a portion. The delicate artisanal tortelloni filled with pumpkin and buffalo ricotta in rich butter and chopped walnut sauce are not to be missed ($26 for six), nor is the carbonara-style spaghetti with guanciale, Pecorino Romano and black pepper ($23). With that, we sipped the Italian Ciù Ciù Merlettaie offida Percorino.
Following our server's suggestion, we opted to share the grilled dry-aged rib eye cooked to perfection medium rare and accompanied by a simple tomato and basil tart served with rosemary French fries ($104 for two) and a side of baby Brussels sprouts with pancetta ($12). He serves us the Gotico Rosso Piceno Superiore, a blend of Montepulciano and Sangiovese.
Again following the suggestion of the waitstaff, we were tempted by — and shared — the walnut pear tart with vanilla Italian gelato ($15).
That night The Leopard at des Artistes was pure perfection, a place I'd head to for anytime, but especially for an extra special occasion.
The Leopard at des Artistes
Upper West Side
1 W 67th St
New York, NY 10023