After wandering the shops of London on a rainy day, we went for a late lunch at the Hereford Arms a block from our Hotel, making it convenient to grab our carry bags before heading to Saint Pancras station to board the Eurostar back to Paris.
I had no idea which brew to select from the lists. Our server  — who interestingly was from the States on work-study to England — assisted by bringing me four samples to taste: a lager, two IPAs and an ale. I chose the Fullers Bengal Lancer IPA (£ 4.80).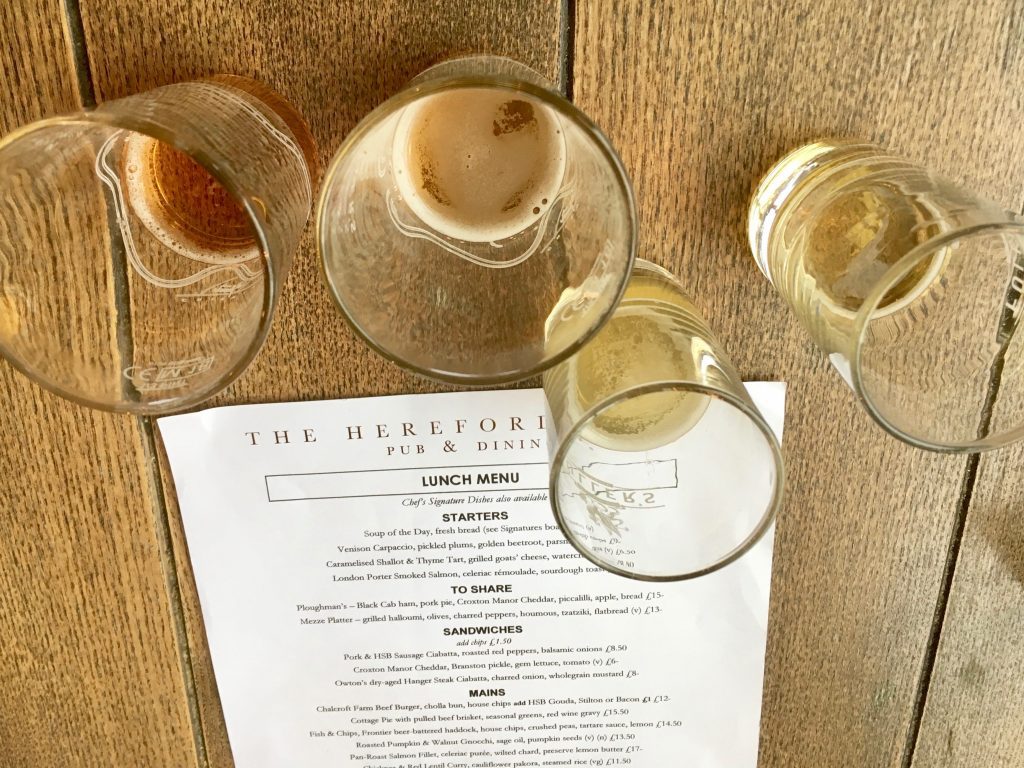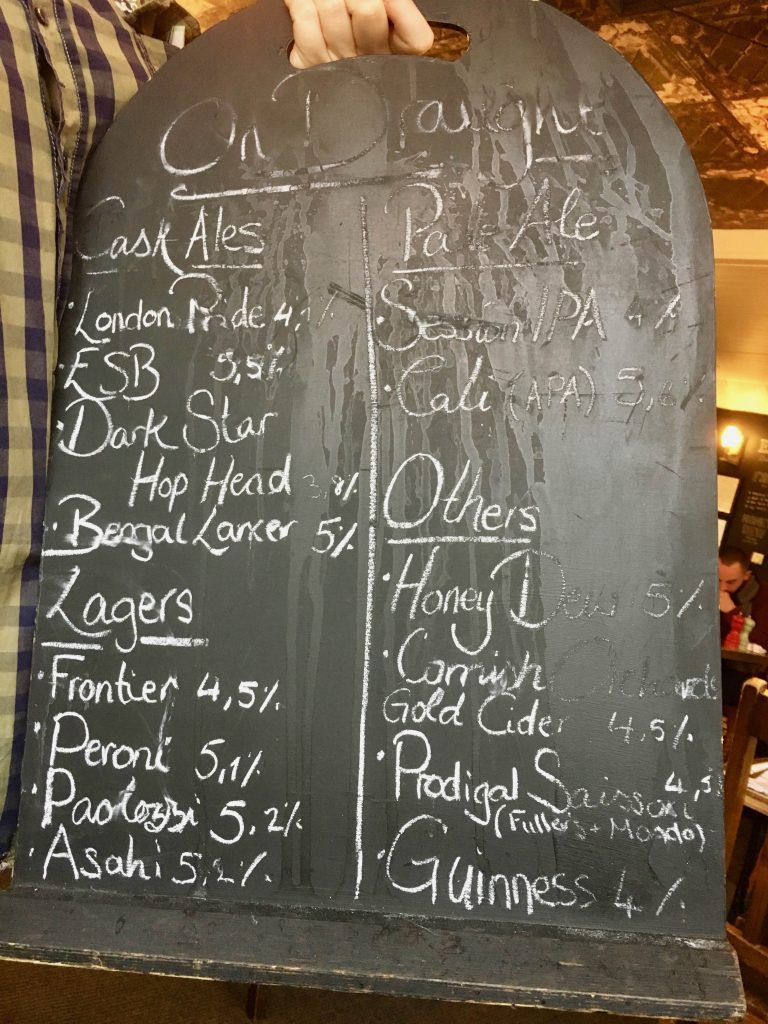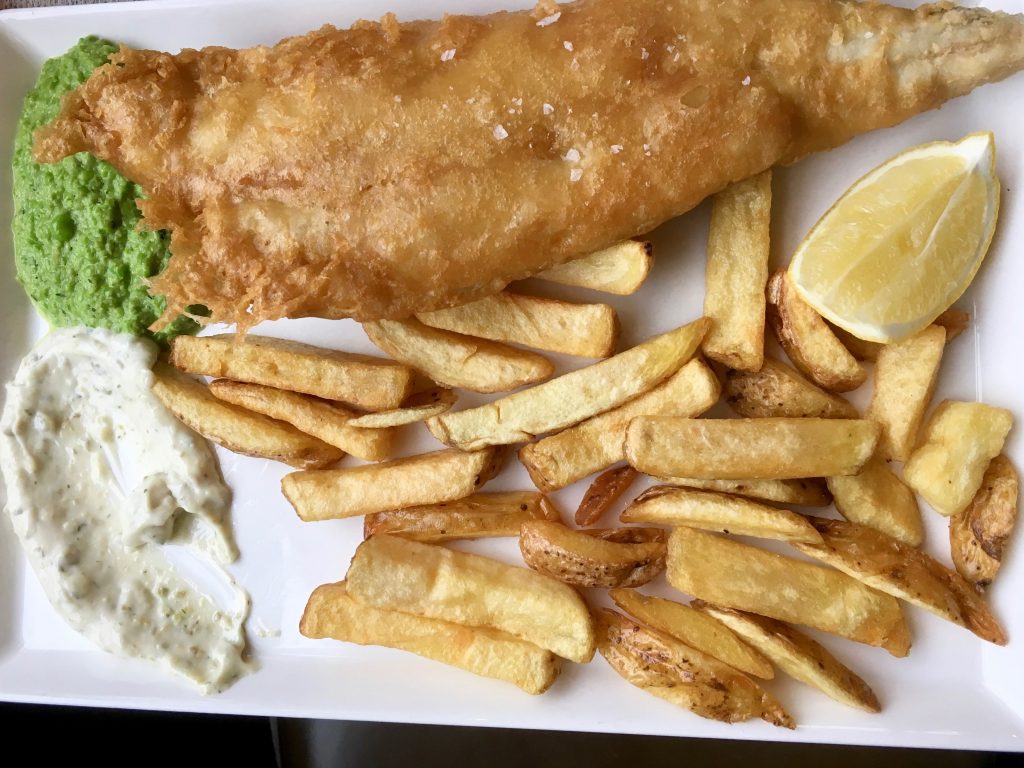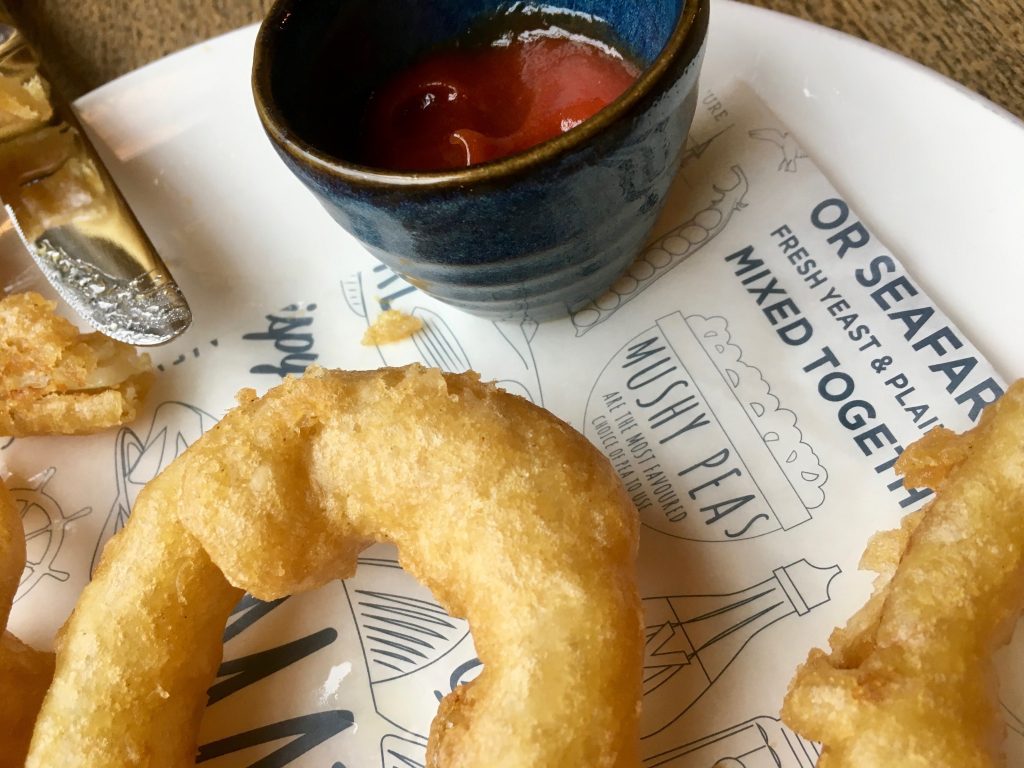 My dining partner started us on hot, crisp lightly coated fried onion rings (£4) served with cumin-spiced ketchup (£ 4).
What else to order but the oh, so English brew and fish & chips in a pub? Hereford's version consists of a full fillet lightly battered and fried, served with mushy peas and fries. I requested more of the spicy ketchup as this came with regular (£14.50). The fries necessitated an ask for hot crispy ones, once we did they were quite good. As we headed for the train, we knew this late hearty pub lunch would satiate us throughout the rest of the day.
The Hereford Arms
South Kensington
127 Gloucester Road
South Kensington, London SW7 4TE
020 73704988