One of the biggest openings of 2017 was The Grill, where the Major Food Group opened new restaurants in the former Four Seasons space. Lucky me, I met some business friends for lunch there. We wanted to return to The Pool, where we had eaten together when it was the Four Seasons, but that new space was only open for dinner.
We sipped a glass of Blanc de Blancs champagne ($25) while perusing the menu.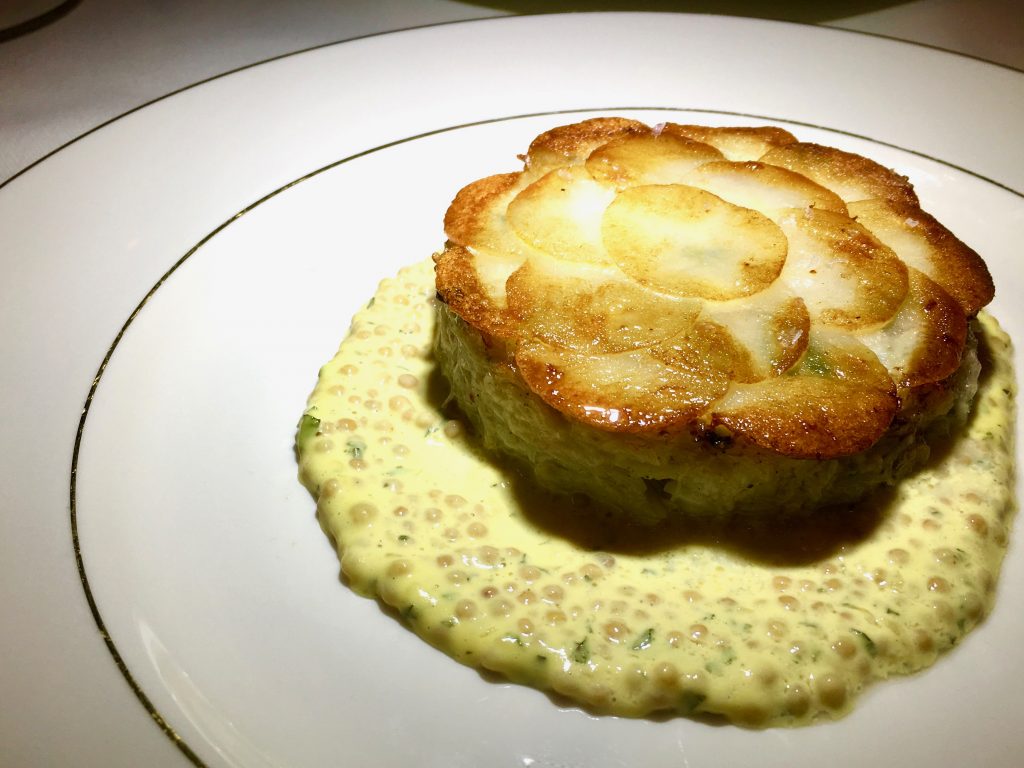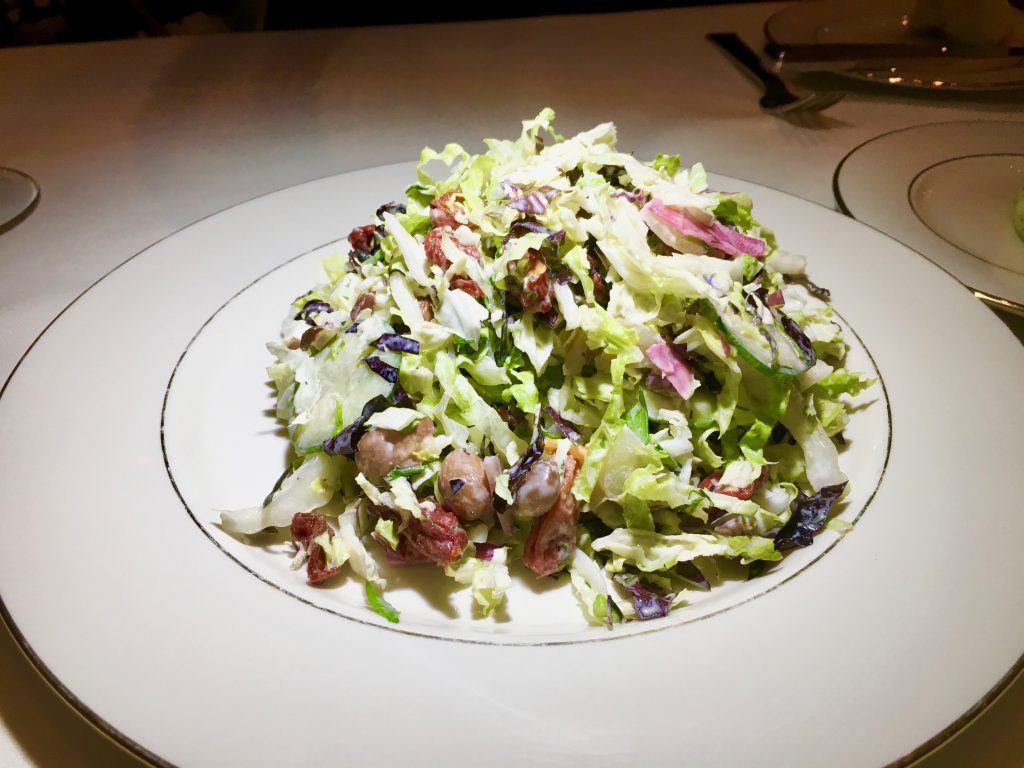 I shared the almost all-crab Seagram crab cake ($38) with one friend. It came topped with potatoes (instead of breading) and served with a mustard seed aioli. My other dining companion had the simple chopped salad with lots of veggies (cabbages, celery, celery, cucumber and cherry tomatoes) and cranberries all tossed in a buttermilk dressing ($24). With that we opened a bottle of Pascal Cotat Le Grande Côte ($155) Sancerre.
One tried the simply poached salmon topped with cucumbers (41), the other the unusually prepared black sea bass wrapped in mint and fennel leaves drizzled with Pernod, steamed over rock salt and served with a mint salsa verde ($44). I had the Cajun red snapper fillet ($40) dipped in a soupçon of tomato sauce so the seasonings adhered, served with a quenelle of chow chow pickled relish and a side of coleslaw. We devoured the waffle-cut cottage fries we had ordered for the table ($15).
The three of us shared the palate-cleansing lemon chiffon cake with lemon curd and Chantilly cream. Don't miss this amazingly rich but light dessert.
As you'd imagine, this is not a inexpensive place to dine (although you could get away with only $26 for a club sandwich).  I'd recommend The Grill if you have a friend with an expense account or one with money to burn.