We decided to meet at the Fisherman's at the wharf in San Clemente as it was about half-way between where I was staying and my friend's home. We met on a train from Antwerp to the then ferry in  — gulp — 1965; we've been connected ever since.
The sun hadn't yet risen high enough to shine on the deck, so we sat near a heater to keep us warm until it rose enough to do the job. We each had a bowl of their creamy clam chowder, chock full of the bivalve mollusks and potato chunks. A soup rich enough to be a meal in itself — especially along with their crusty warm French boule.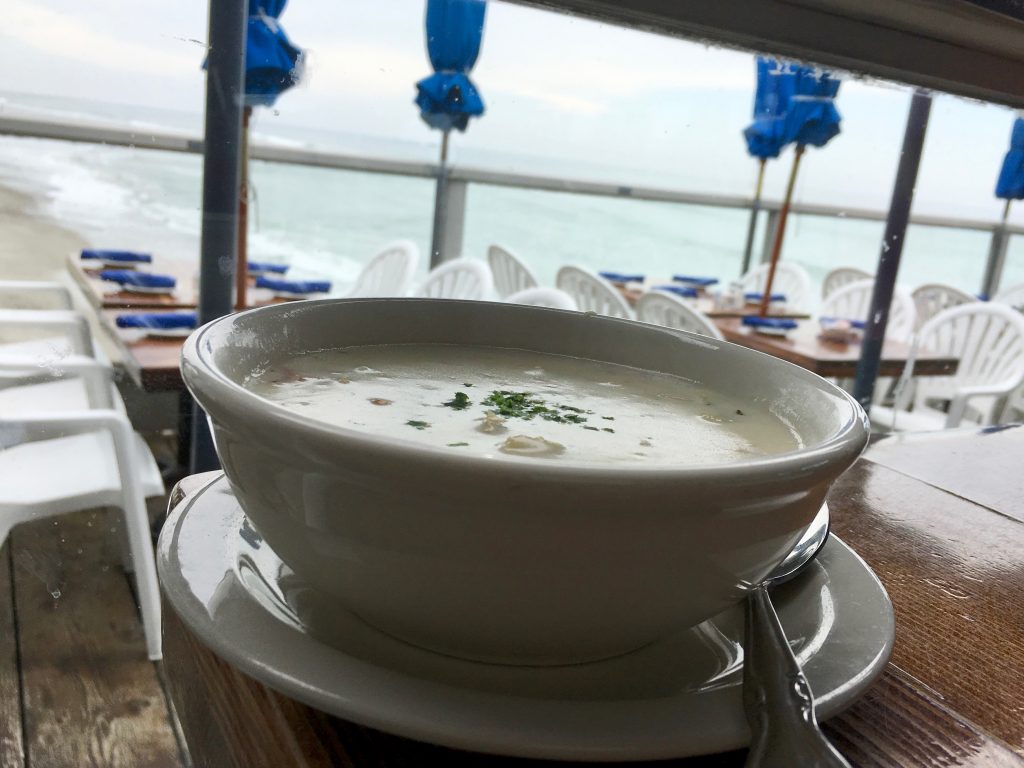 We yakked long enough for the sun to rise to warm us, then decided were hungry enough to share some entree. What else does one eat on a pier but fish?
Our friendly waitress recommended the white sea bass, saying it was the freshest. We ordered it grilled with some steamed veggies and fries. Simple food that hit the spot.
No dessert for us!  Instead, we ogled the humongous ones at the tables nearby and then on our way out got into conversations with these folks who were attempting to consume their humongous portion of the mud pie ($6).
We couldn't have picked a better place to sit and catch up while enjoying the sound of the surf. I'd recommend if you're in the area.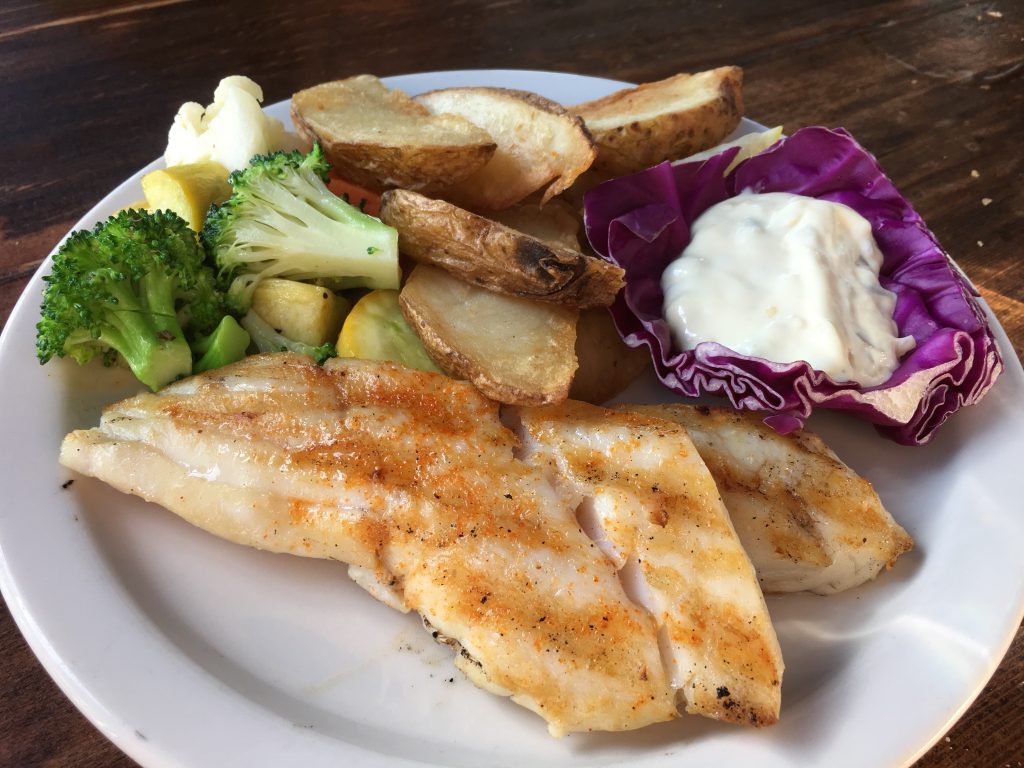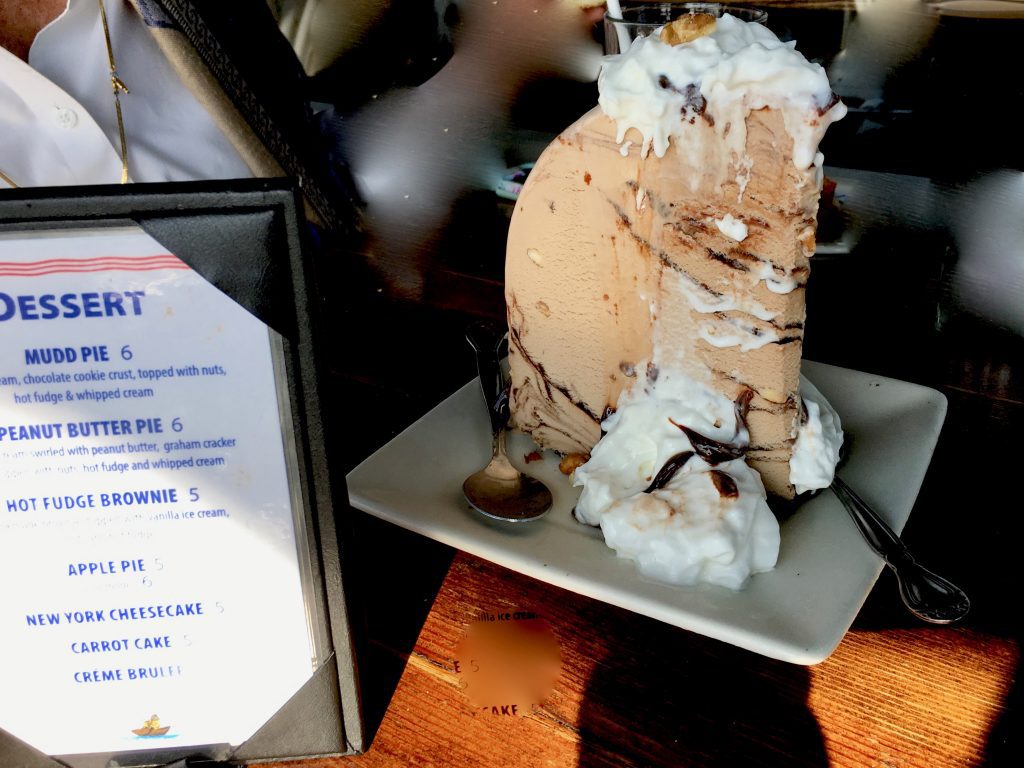 The Fisherman's Restaurant & Bar
San Clemente
611 Avenida Victoria
San Clemente, CA 92672
(949) 498-6390