I go to The Donut Pub but don't eat donuts. Instead, I stop by this 14th Street establishment only for their Black & White cookies ($3.25 each) served with a smile. When I moved to the city, I learned theirs are the best; as I learned Breads Bakery has the best chocolate babka.
I stop in at The Donut Pub when I'm running around the city picking up bagels, whitefish salad, chocolate babka and black & white cookies to pack when I'm boarding a plane to bring these goodies to family. When I'm heading to Paris, I purchase one all white (Yup! they make all whites, but not all blacks!), for my daughter-in-law after seeing her only eat the white half!
For those who have never had one, a black-and-white cookie is a huge round more cake than cookie frosted on one half with vanilla icing and on the other with chocolate.
If you're on 14th Street, give them a try.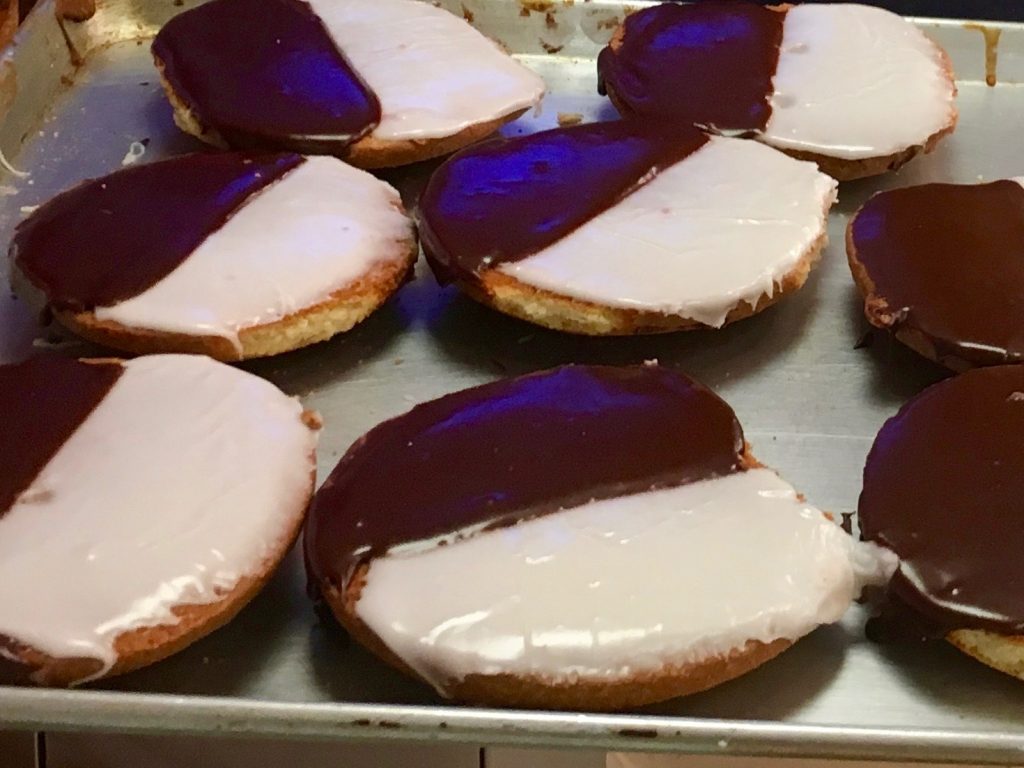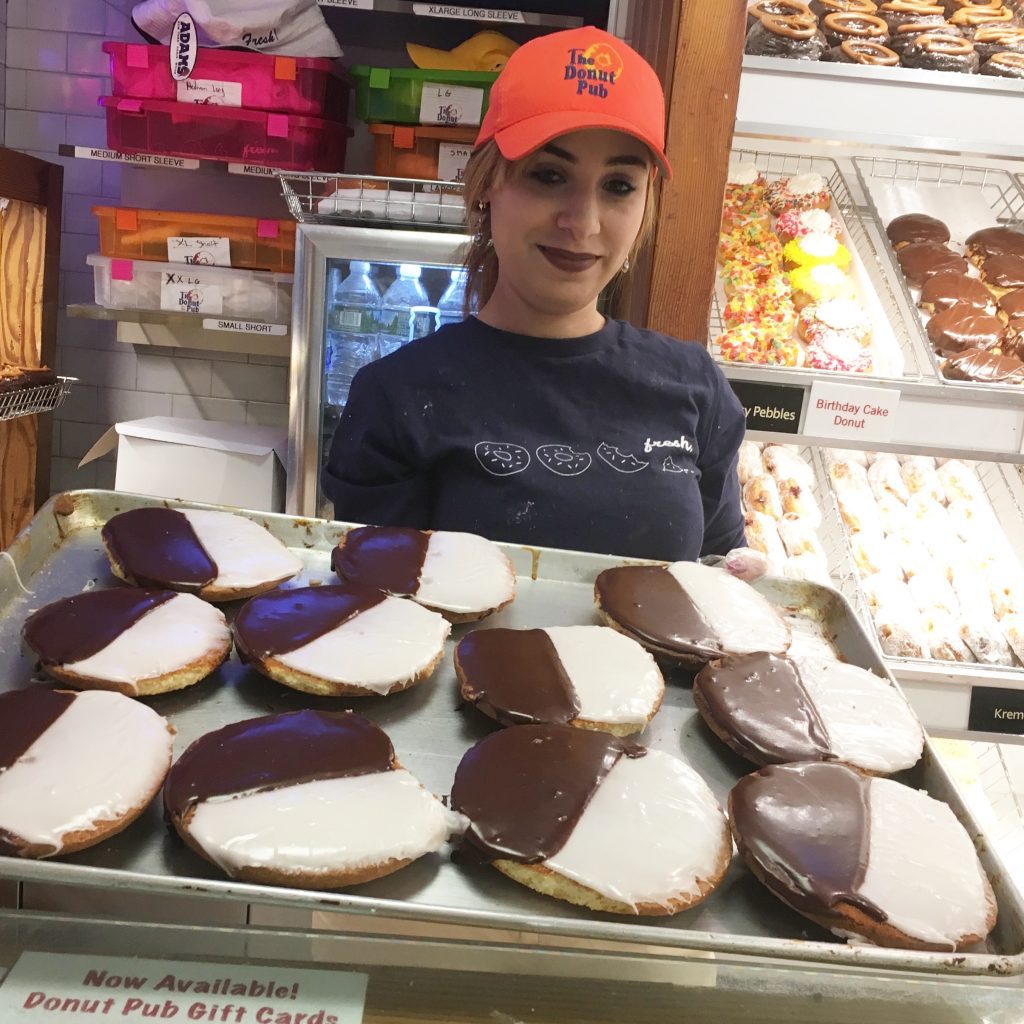 The Donut Pub
203 W 14th Street
New York, NY 10011
(212) 929-0126