Whitefish? My friends told me I had to sample both the Whitefish and Walleye from Lake Michigan while visiting. We headed to Charlevoix to Terry's Place, a restaurant known for their fresh fish.
We lucked out getting a table as Terry's does not take reservations. Renee, our lovely waitress, shared that she had worked at the restaurant 28 of the 34 years Terry's was open. Her hubby Matt, the bartender, makes a mean martini — making the cocktail the way he likes to drink them — strong.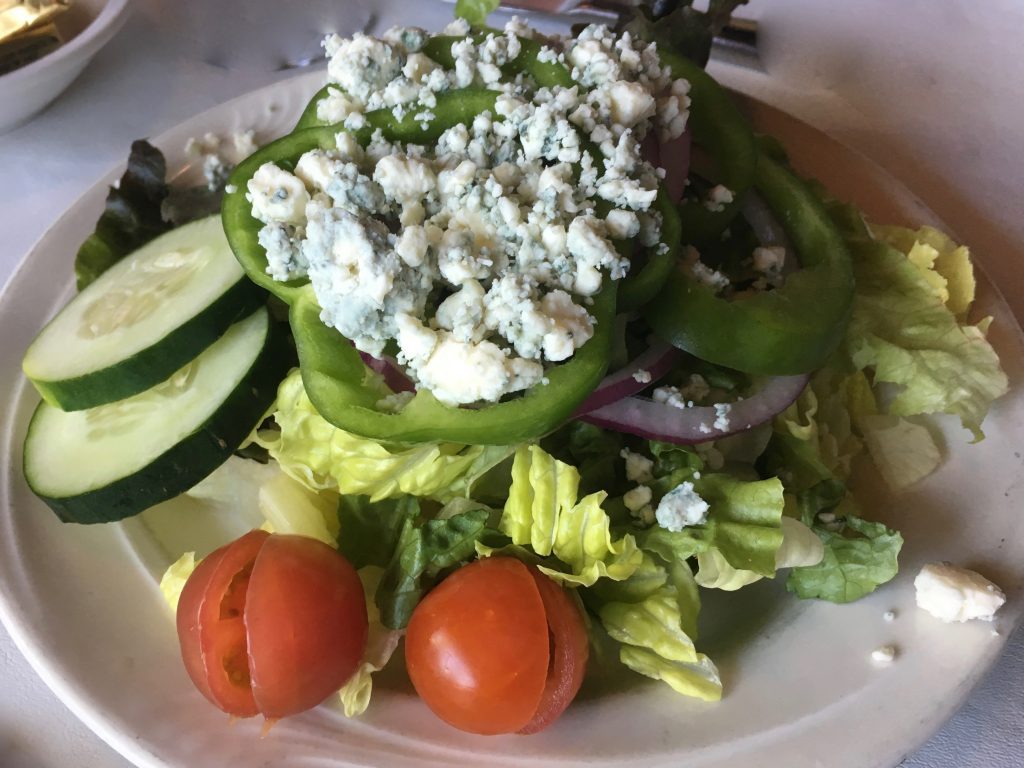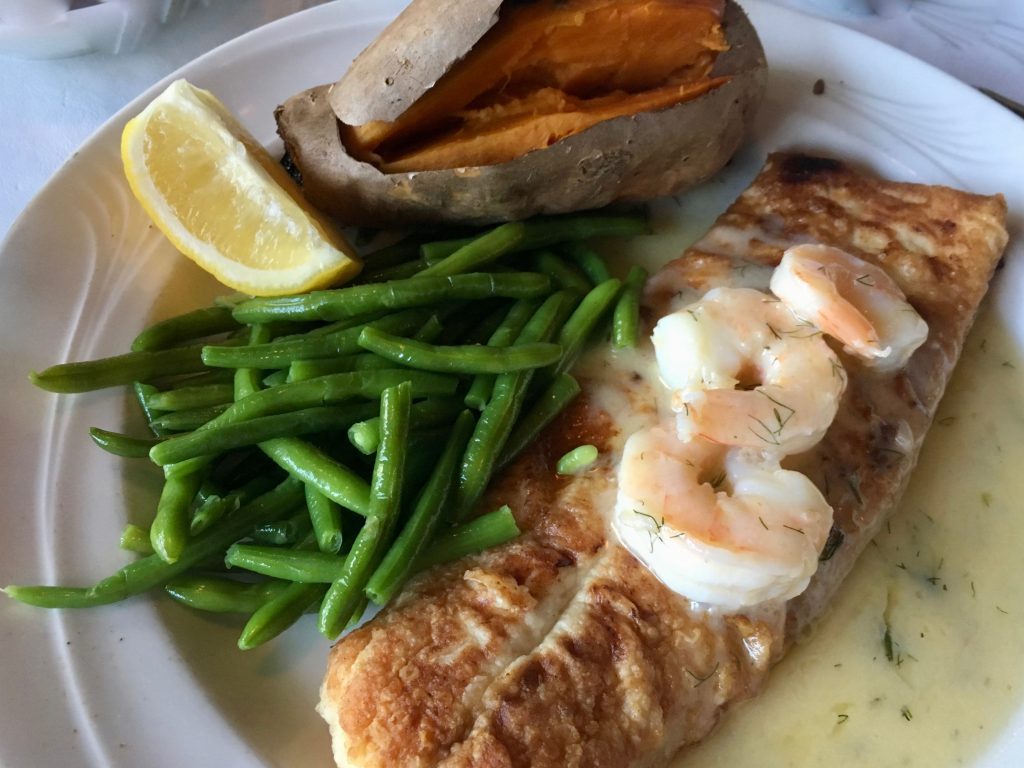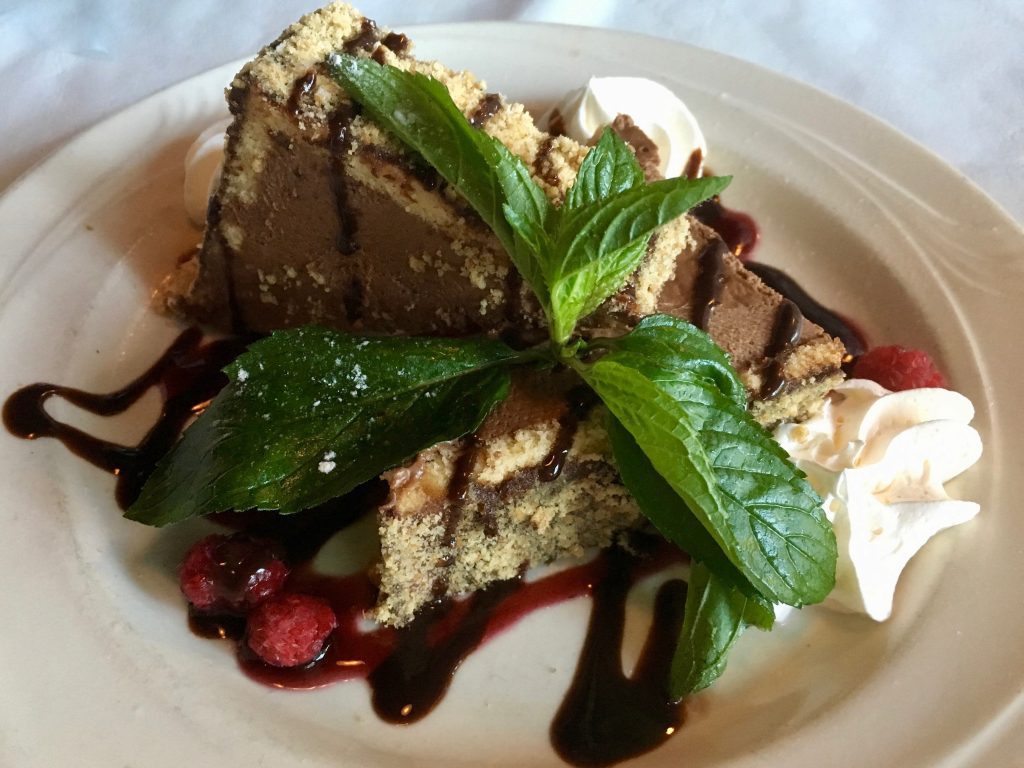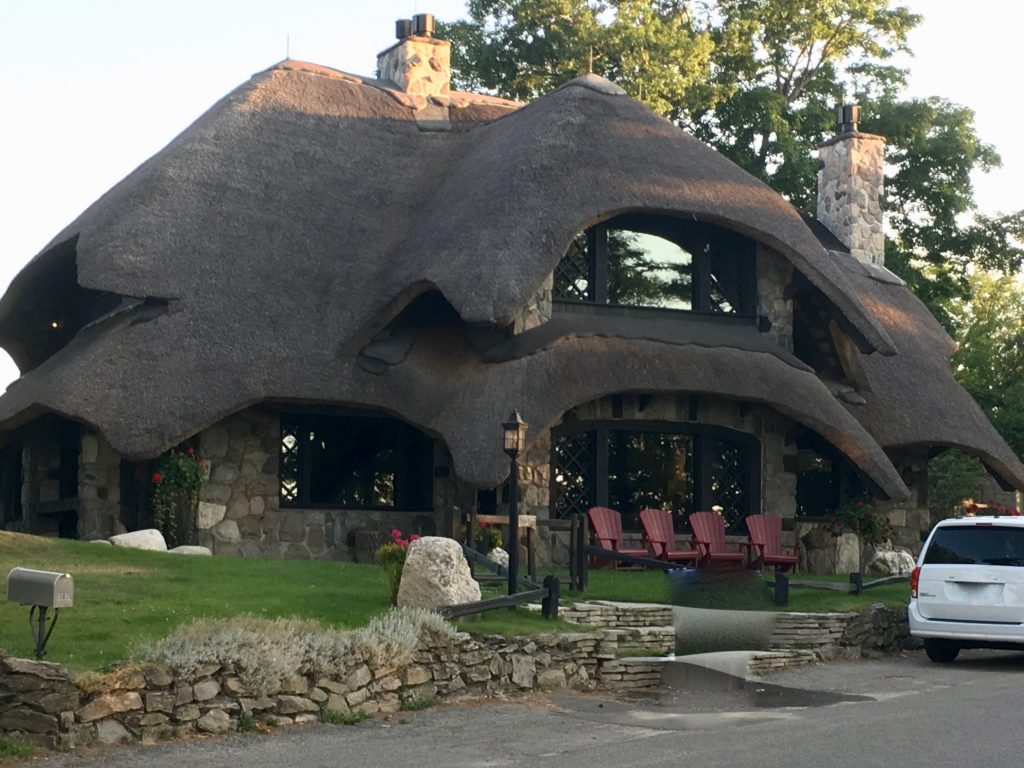 We each had a fresh whitefish dinner with the green salad. Two of us had the evening's special whitefish ($32) beurre blanc topped with shrimp along with green beans and a potato (one baked Idaho, the other sweet) and the other the wall-eye ($31) with stewed tomatoes. Each was cooked to perfection other than the accompanying green beans which were a bit chewy.
We shared one attractively served pound cake edged, chocolate iced, chocolate mousse garnished with graham cracker crumbs ($13) topped with fresh mint.
After dinner, we drove around to see some of architect Earl Young's impressive, unique mushroom looking homes and hotels that were built over his 50-year career.
I recommend a visit to Terry's when in Charlevoix.
Terry's Place
Charlevoix
101 W Antrim
Charlevoix, Michigan 49720
(231) 547-2799