What to do in the morning while on jury duty? Check out where to eat, of course. With the courthouse close to Chinatown, I researched the area ending up at Tasty Hand-Pulled Noodles about a 10-minute walk.
After being seated, I heard the people sitting next to me discussing the food as if they'd eaten at Tasty Hand-Pulled Noodles before. I chatted with them about what to order. As they were packing up their leftovers, they recommended both pan-fried (not steamed) dumplings plus a hand-pulled noodle dish.
Knowing I couldn't sit in the courthouse with leftovers from the large portions, and that I certainly couldn't finish both I opted for the restaurant's namesake, the noodles.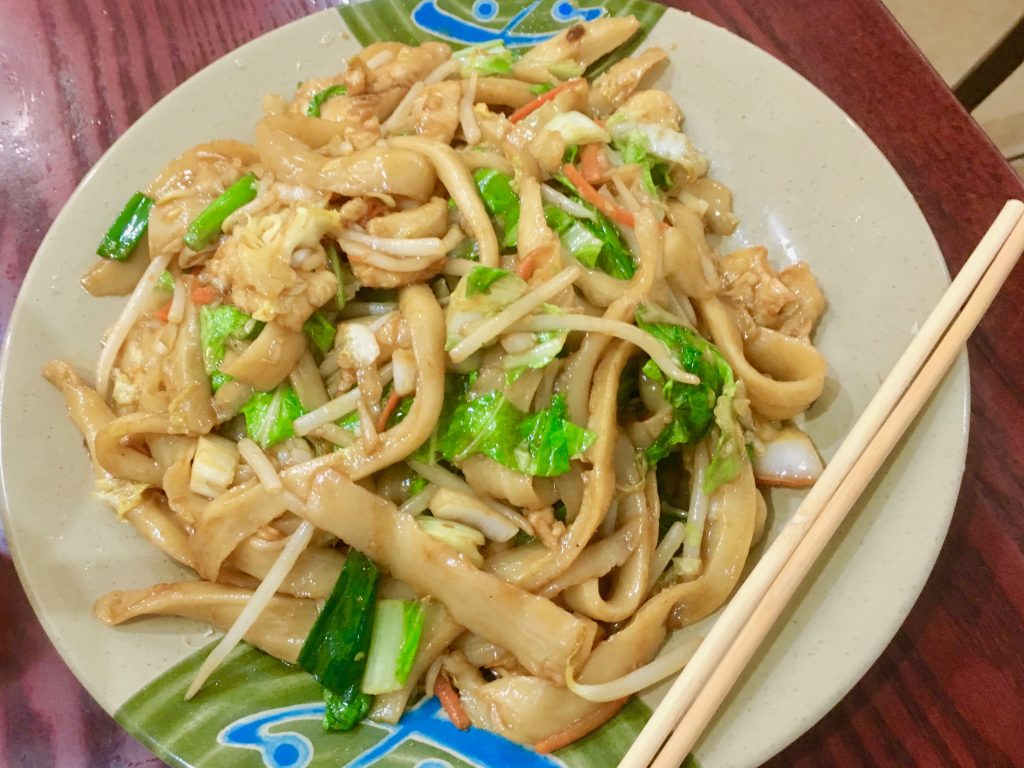 Be sure to select the knife-peeled pan-fried ones, they said. From what I learned, these are thick noodles cut from a mound of dough directly into boiling stock. They're also known as knife-shaved, knife-cut or pared noodles.
I got them with chicken and veggies ($8.75), added lots of fresh cilantro from the plastic container on the table full of that fresh Chinese parsley. Also on each table are condiments, a plastic pitcher of water and a pot of hot tea, brought when you sit down.
Tasty Hand-Pulled Noodles
Chinatown
1 Doyers St
New York, NY 10013
(212) 791-1817