Returned to the city midday after experiencing lots of mediocre food on a trip, putting me in the mood for a burger and fries. I needed something both satisfying and satiating.
Off I went on a hunt for a burger place near me that I hadn't been to, finding positive writings about the grass-fed beef served at the no-frills Tallgrass Burger.
I met a friend at this fast-casual (more takeout than eat-in) place on First Avenue and 13th. Food is served in red plastic, paper-lined, baskets. The condiment choice is abundant not only with the regular mayo, mustard and ketchup but also squeeze bottles of various hot sauce.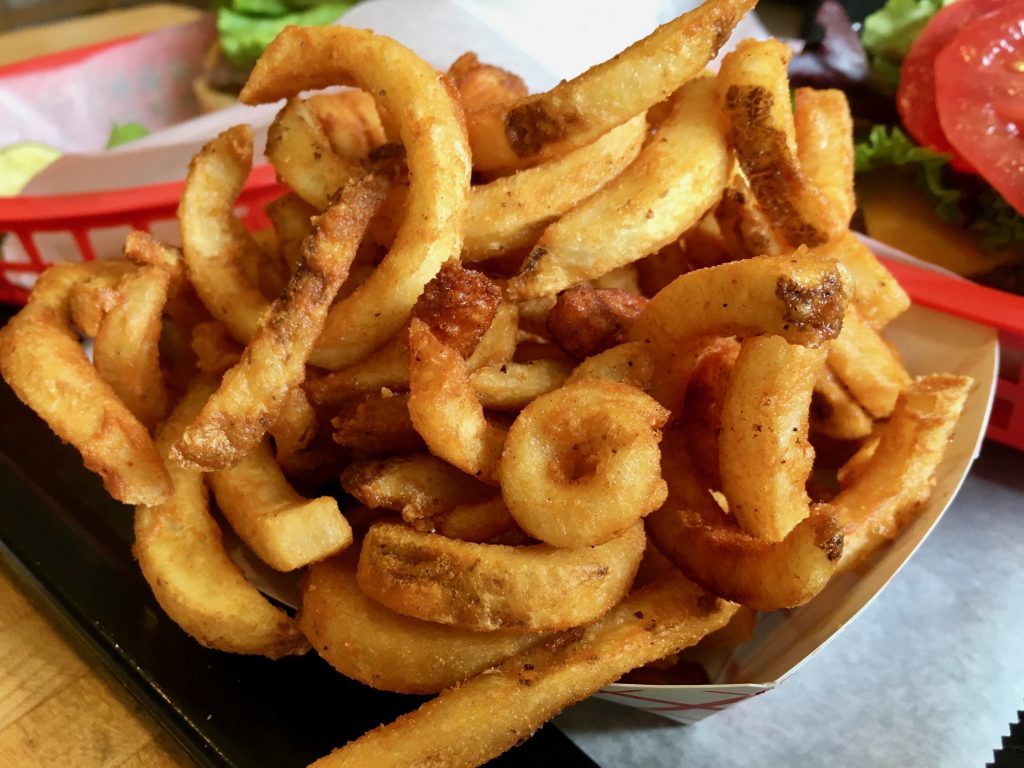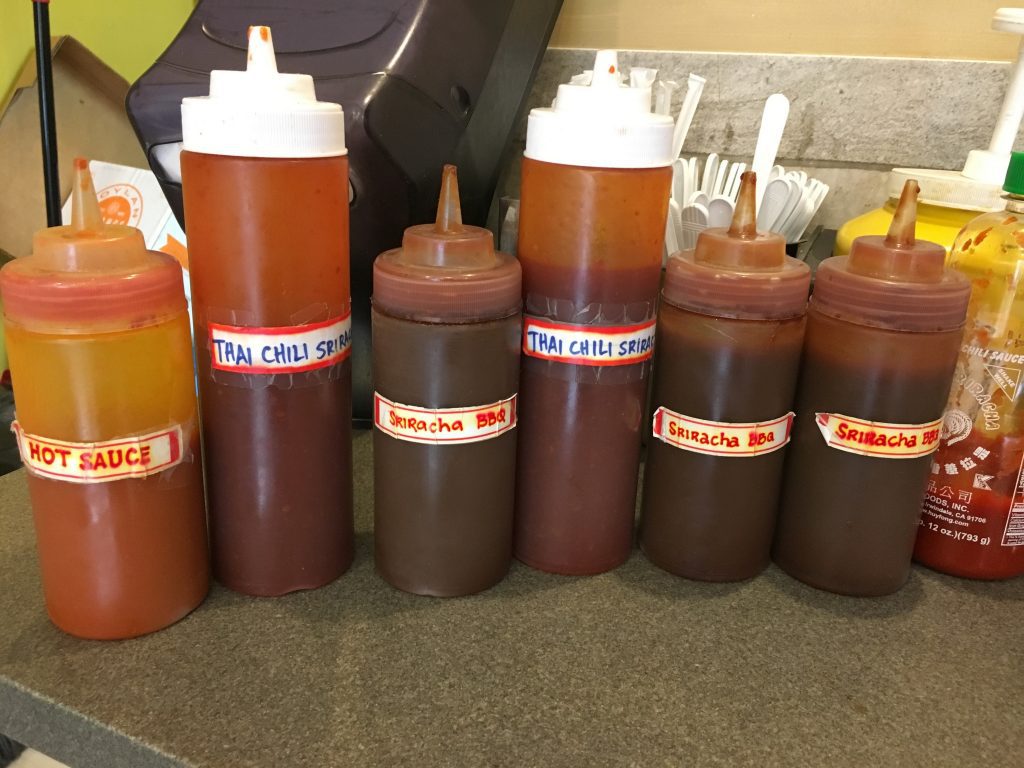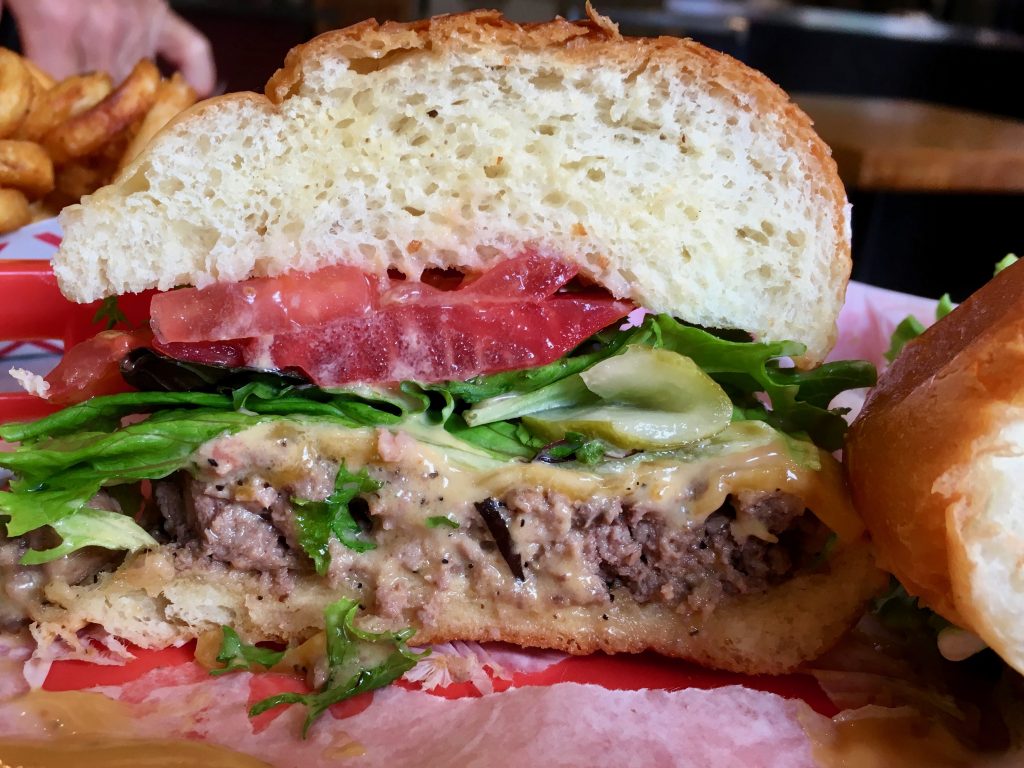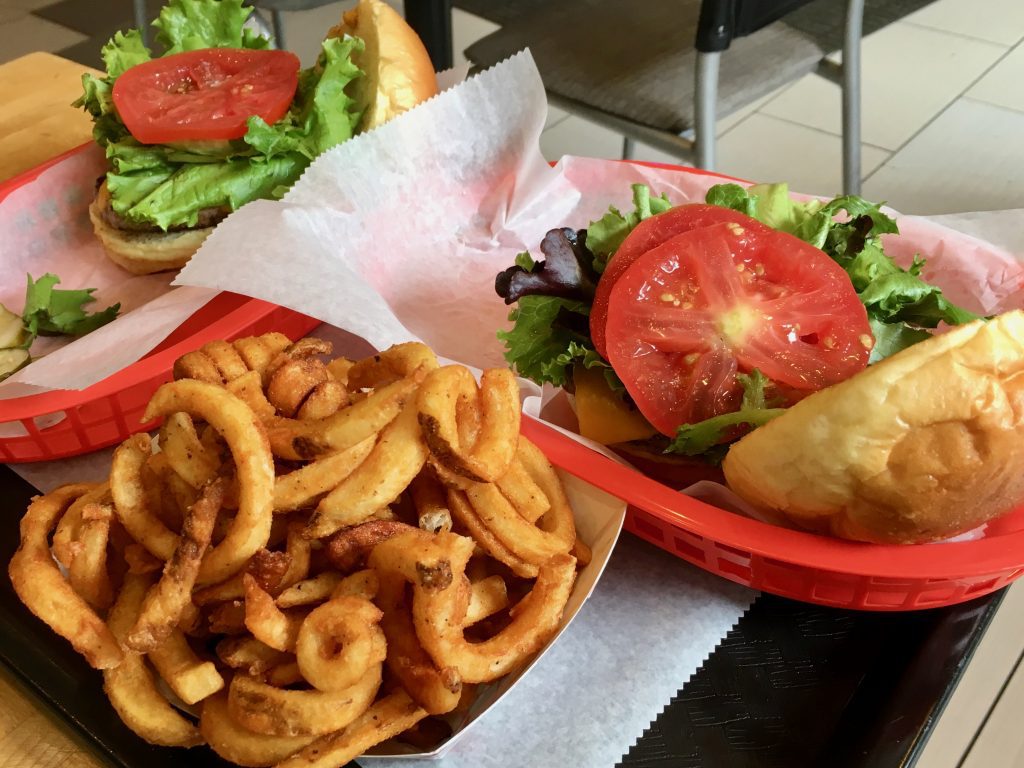 We shared both The Classic ($8.95, one-third pound grass-fed Black Angus beef patty with Cheddar cheese, lettuce, tomatoes and chipotle may), the Merino Lamb ($11.95, one-third pound ground shoulder lamb, Cheddar cheese, grilled portobello, onions and yogurt-cucumber sauce) each on brioche buns and an order of their crunchy seasoned curly fries ($3.95).
Both satisfied and satiated were we!
Tallgrass Burger
East Village
214 1st Avenue
New York, NY 10003
(212) 253-2990