On our way to see the Mary Page Marlow at The Tony Kiser Theater, we stopped into the dark Moroccan restaurant Tagine, as it was one of the nearby restaurants offering a discount with our subscription.  Six women play the main character of Tracy Letts' play at different times of Mary Page Marlow's life from infancy to her golden years. For a complete review of the show, click here.
Before ordering, we asked to sample the two wines by the glass that also came by the bottle to decide what to order. We opted for only a glass of the Carta Sauvignon Blanc ($12/glass), which is not worth trying. Seeing Mary Page Marlow (now extended) certainly is.
We started with their cinnamon-spiced carrots over greens ($12), a dish I would recommend. Oddly, they brought us our main dish before our other appetizer. Of course, we ordered one of their namesake dishes, a Casablanca lamb tagine ($27) consisting of a large lamb shank simmered in a saffron sauce with tomatoes, parsley and preserved lemons. We requested something to sop up the tasty sauce.
Our borek with vegetables and feta cheese ($15) wrapped in phyllo dough appetizer arrived well after then lamb.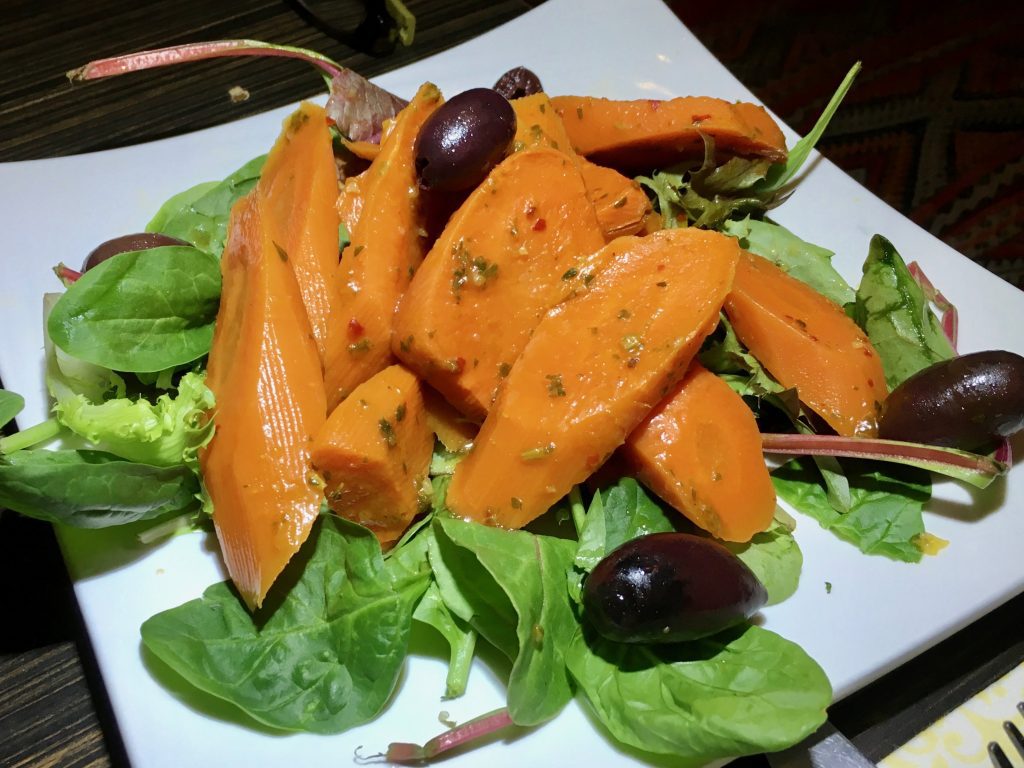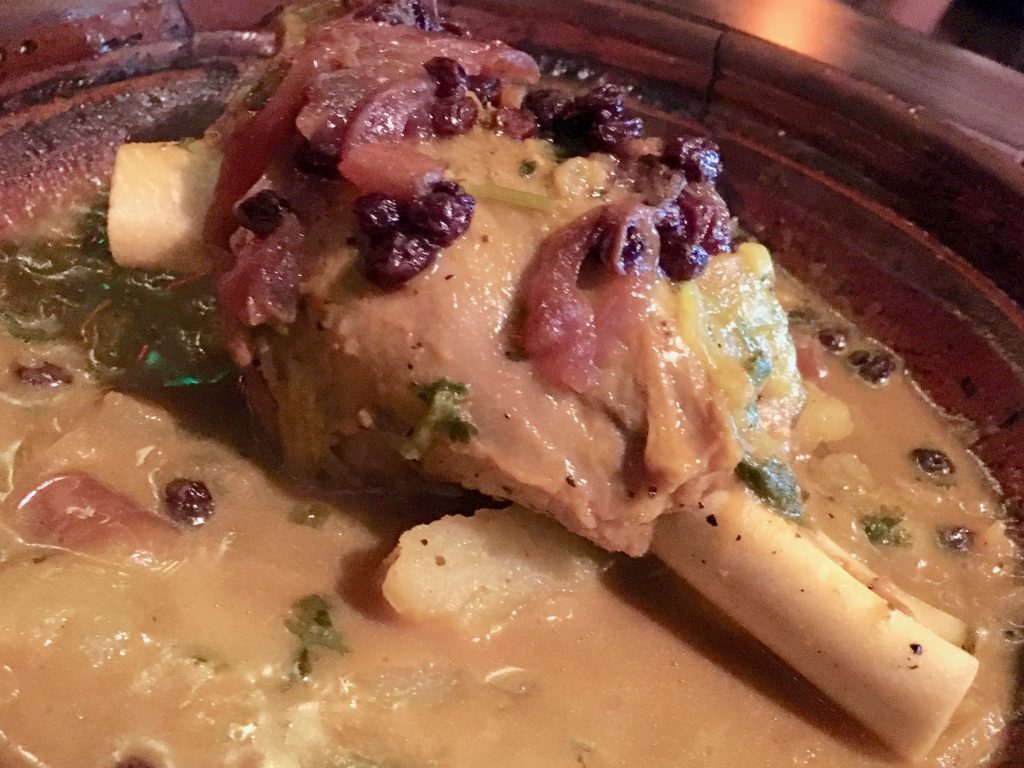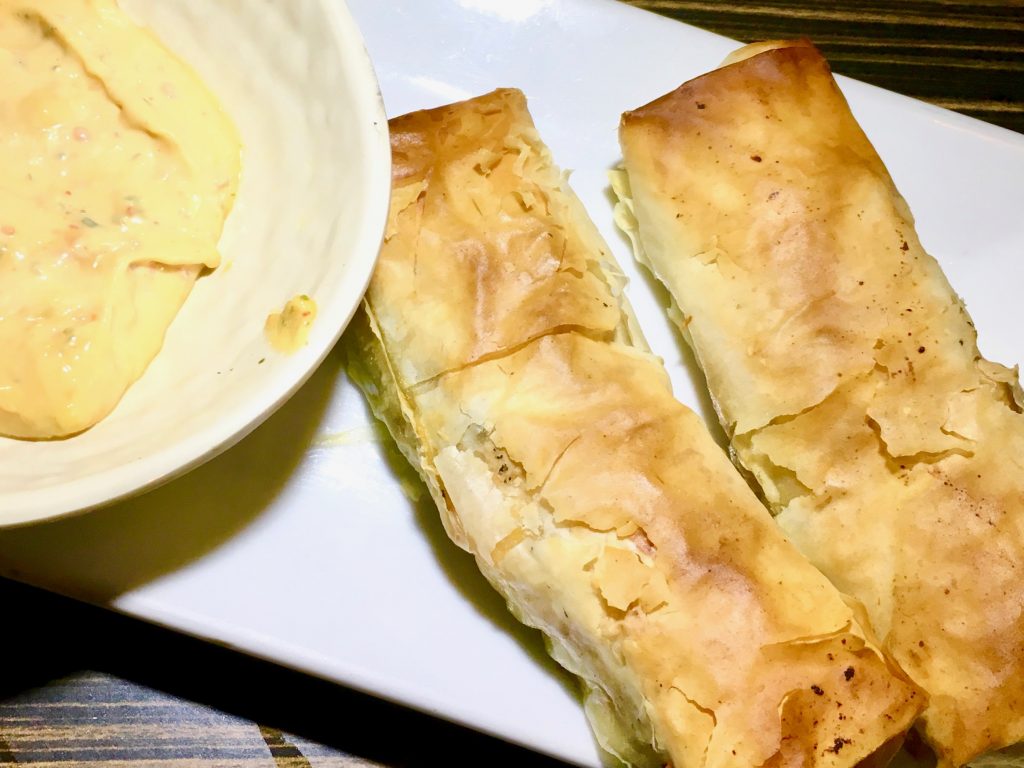 Tagine
Hells Kitchen
221 West 38th St.
New York, NY 10018
646-373-6265