Suzi O'Rourke was ahead of her time.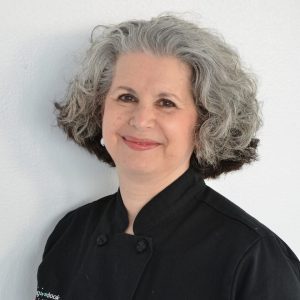 In the 80s, she created a cooking club where she sent kitchen-tested recipes to friends, saying the first one to respond got their choice of which to make! Her dinner parties were such a success she ended up with a waiting list of friends wanting to attend. She then realized she might have just have a business concept — Cooking by The Book was born.
That business — located in Tribeca — morphed from those dinners into a culinary corporate team building experience. Suzi's clients from Fortune 1000 companies learn to work together in her new state-of-the-art equipped kitchen and dining room.
Suzi and I connected through the food world, both being Dames — members of Les Dames d'Escoffier, an invitational organization of women leaders in food, beverage and hospitality whose mission is education and philanthropy. I recently caught up with her to ask for her to responses to BiteoftheBest.com's guest foodie queries.
– bonnie
BonnieBOTB
Follow @BonnieBOTB

Which food product or gadget would you never give up? My sourdough starter…very useful for a variety of recipes. We were the test kitchen for The Joy of Cooking and tested it for the 1996 edition. Was wonderful then and is wonderful now.
What do you like to serve when you entertain? I like to serve my focaccia. I use my sourdough starter to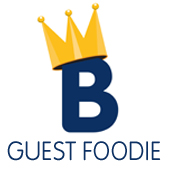 make it and it's a real crowd pleaser, you can top it with almost anything and never get bored.
Describe your "last meal?" Bagel with lox and cream cheese, seeing a trend here! Bread. But the bagel has to be great, like from Brooklyn, where I'm from.
What food is your secret guilty pleasure? Candy…milk chocolate covered raisins from Fairway and Bit-o-honey.
What is your go-to neighborhood restaurant? The Odeon, West Broadway and Thomas Street. We have lived in Tribeca for 30 years and the Odeon has been here longer than we have, its quality is wonderful, the atmosphere is true bistro and we are always welcome as neighborhood regulars.
What is one food product most people don't know about, but should? Canned Chipotle peppers, I use them a lot in place of tomato paste sometimes or to make a great dip. The spice level is controllable by the amount, but it adds heat and smoke.
Describe your worst kitchen disaster and how (if possible) you saved it: Years ago, we had Marcus Samuelsson at CBTB and we were supposed to make roasted Jerusalem artichokes. Well, Marcus took one look and said let's make soup instead. They were totally over cooked to serve as a vegetable. He helped us make the BEST SOUP we ever made here!!! Lemons=Lemonade
Who was your most influential mentor? Stephen Schmidt, author of Master Recipes. Stephen was my first cooking teacher in NYC and helped me create my business by introducing me to wonderful culinary folks.
Describe an event that changed/redirected your career. Moving back to NYC. My husband and I had been living in MA. Moving back we found our loft in Tribeca with a very large kitchen….We both love to cook and collect cookbooks. We created a gourmet cooking club back in 1998. Right idea at the right time.
To follow Suzi on Twitter, click here.
Save
Save
Save
Save
Save
Save
Save
Save