My friend suggested meeting for lunch at Sushi Choshi on Irvington Street, a place she often frequented. She ordered her standard, a fresh salad with chunks of salmon sashimi ($15) on a bed of mixed greens topped with a sliced avocado and cucumber; she had their sesame dressing on the side. It looked quite fresh and appetizing.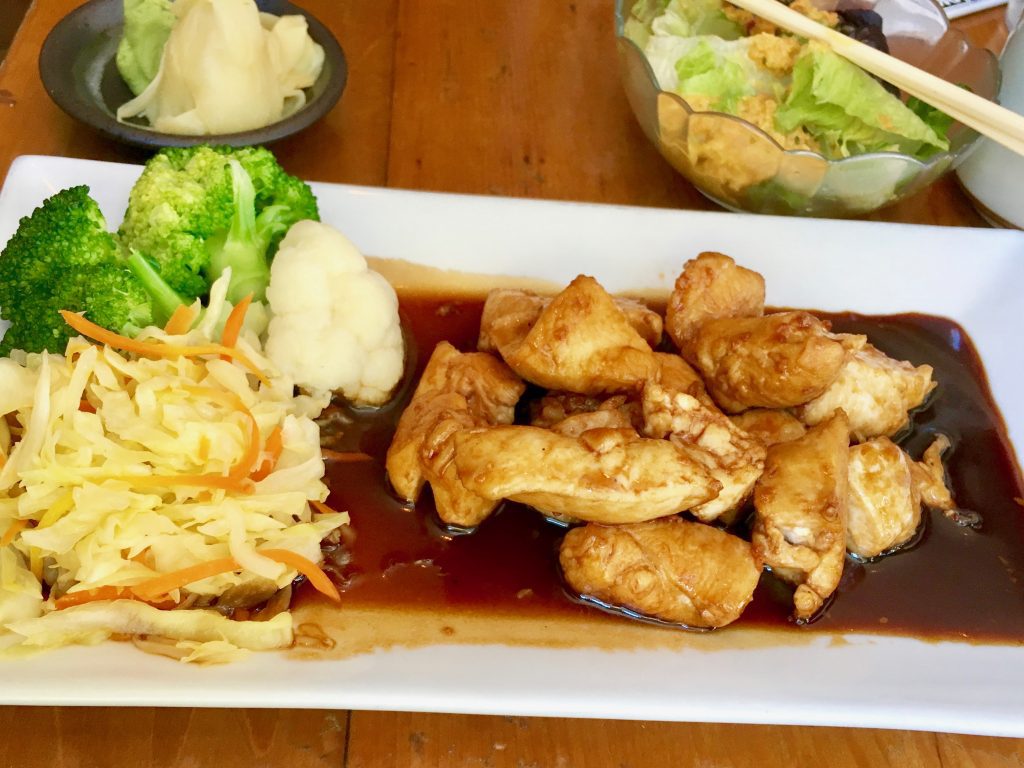 Not so with what I ordered. I tried the chicken teriyaki lunch special ($13). The broiled chicken cubes were so overcooked, they were almost inedible. Good thing that I had filled up on the accompaniments of a small bowl of miso soup and the tiny salad with the same sesame dressing served with my friend's salad.
I hear their rolls are worth going for — and the soup at the neighboring table looked good. Perhaps try that or the salad; skip the chicken.
Sushi Choshi
Gramercy
77 Irving Pl
New York, NY 10003
(212) 420-1419