Some dear friends from LA offered to drive down to Laguna Beach to meet me for lunch while I was out in California visiting my son Eric's family.  My daughter-in-law Casey recommended Splashes at the Surf & Sand Hotel as the restaurant is right on the beach with views of the Pacific waves hitting the shore. That and I had read that Executive Chef, Ron Fougeray served up fresh seaside cuisine.
While waiting for our lunch, we nibbled their fresh bread and homemade yummy sun-dried tomato and olive tapenade spread, being careful not to ruin our appetite by finishing it.
My friends started with the rich tableside lobster bisque ($18). The regular portion comes with a lobster salad in the soup bowl with the server pouring the hot soup over that. The smaller portion that accompanied a sandwich choice came sans the extra lobster. My very large portion of crisp octopus ($17) came with batter-fried sea beans, sliced daikon radishes, sunchoke creme, diced cooked rhubarb, diced poblano pepper and a cured olive coulis.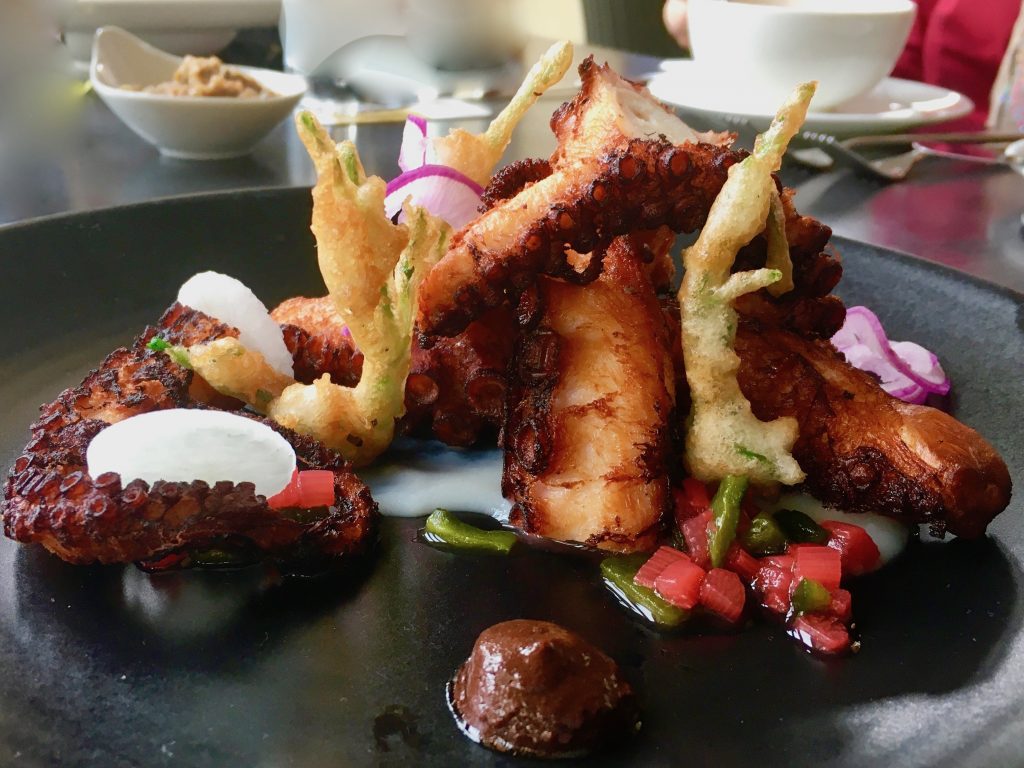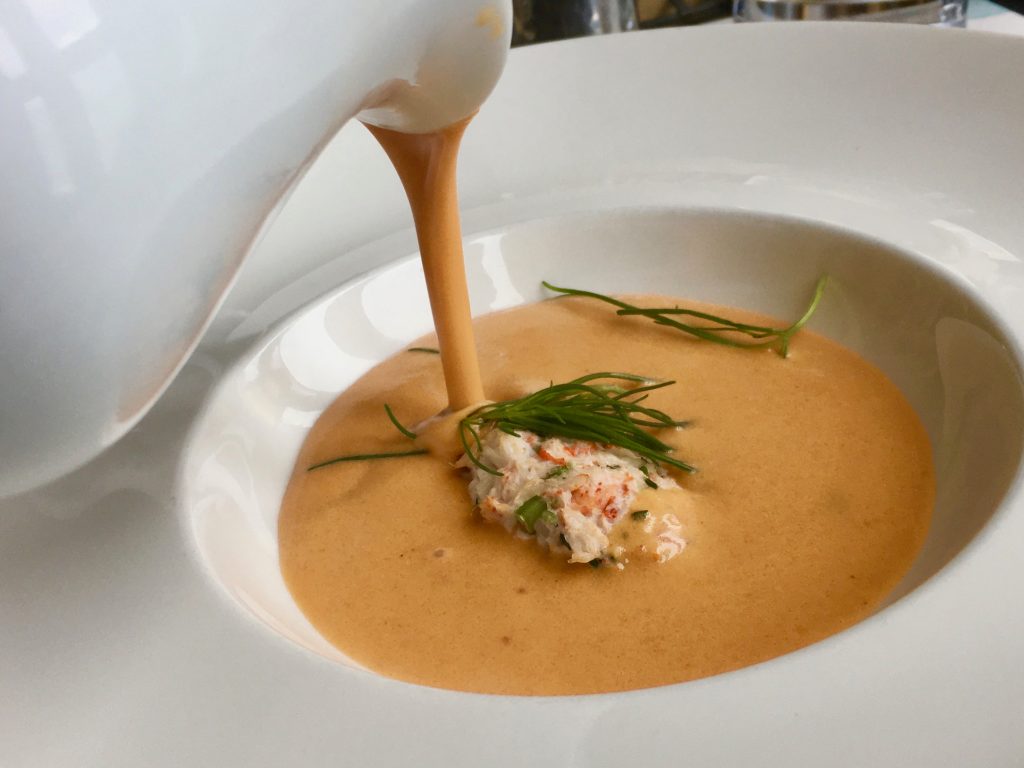 Their version of a Caesar salad ($17) included a small portion of charred little gem lettuce with tapenade tossed with a buttermilk & white anchovy dressing and topped with sourdough crostini; my friend added grilled shrimp (+$9) to that.  I thought they could have included lots more lettuce!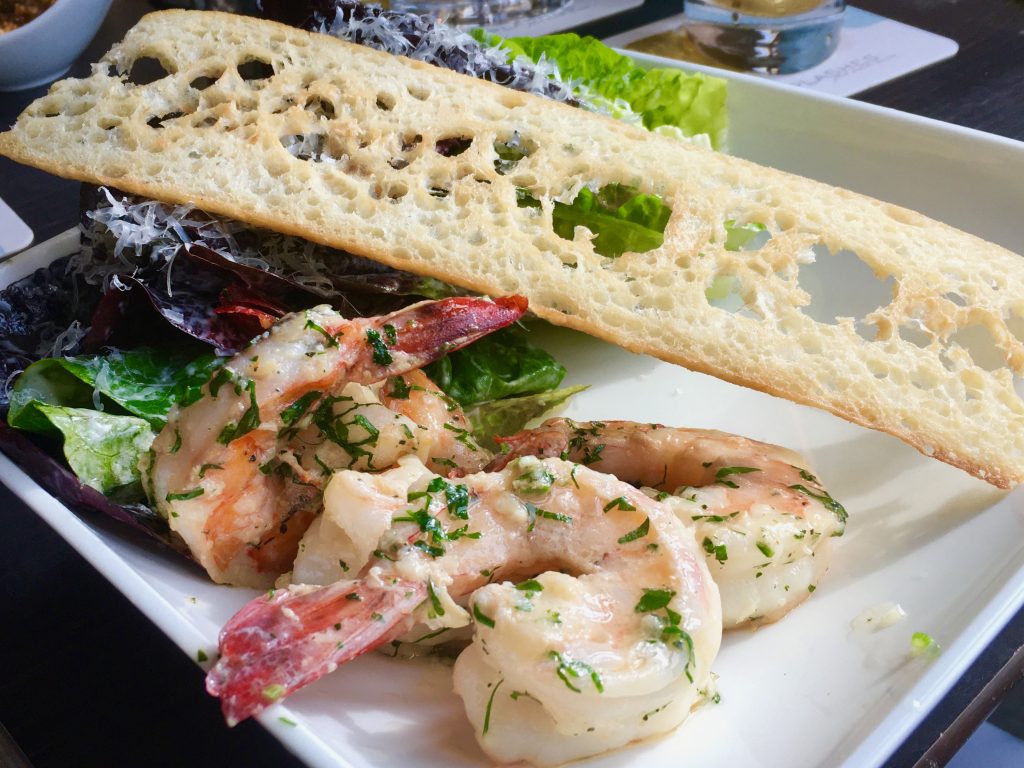 I had the hearty blackened swordfish sandwich ($23) topped with lettuce, an heirloom tomato slice, pickled onions and fresh avocado on a rosemary ciabatta bun spread with ramp pesto and a cucumber and tomatillo salsa. I found that so very California dining.  My other friend indulged in the grass-fed burger ($22), cooked as requested, topped with red wine onions jam, escarole, pickled Fresno chilies on onion brioche spread with five peppercorn aioli.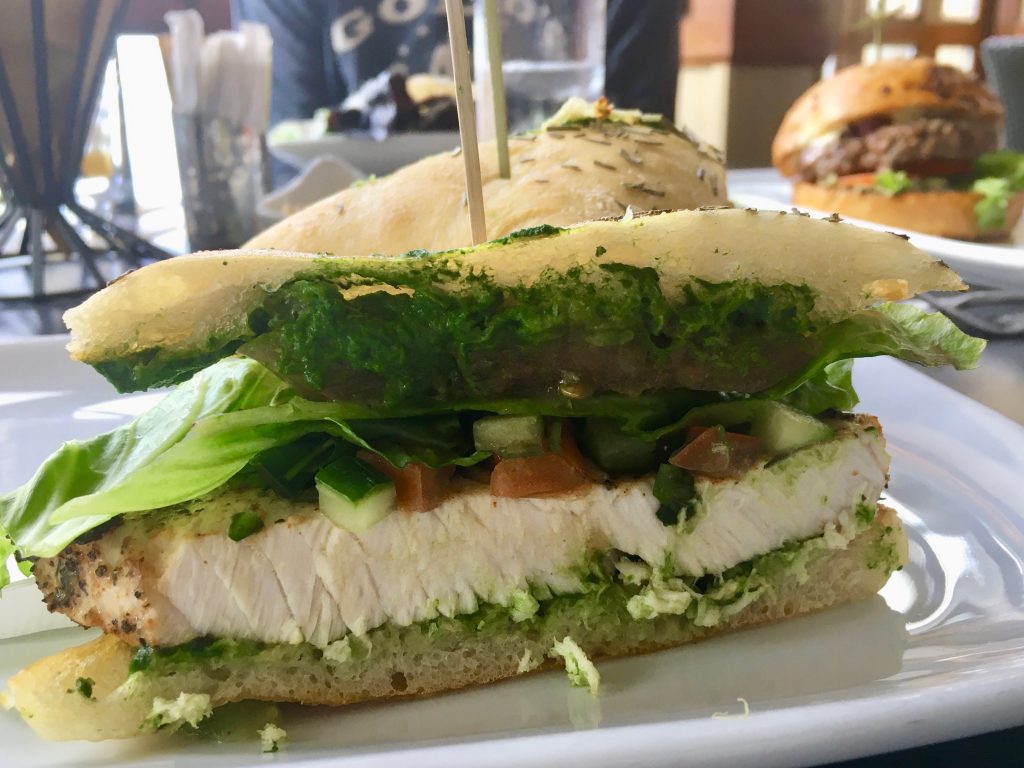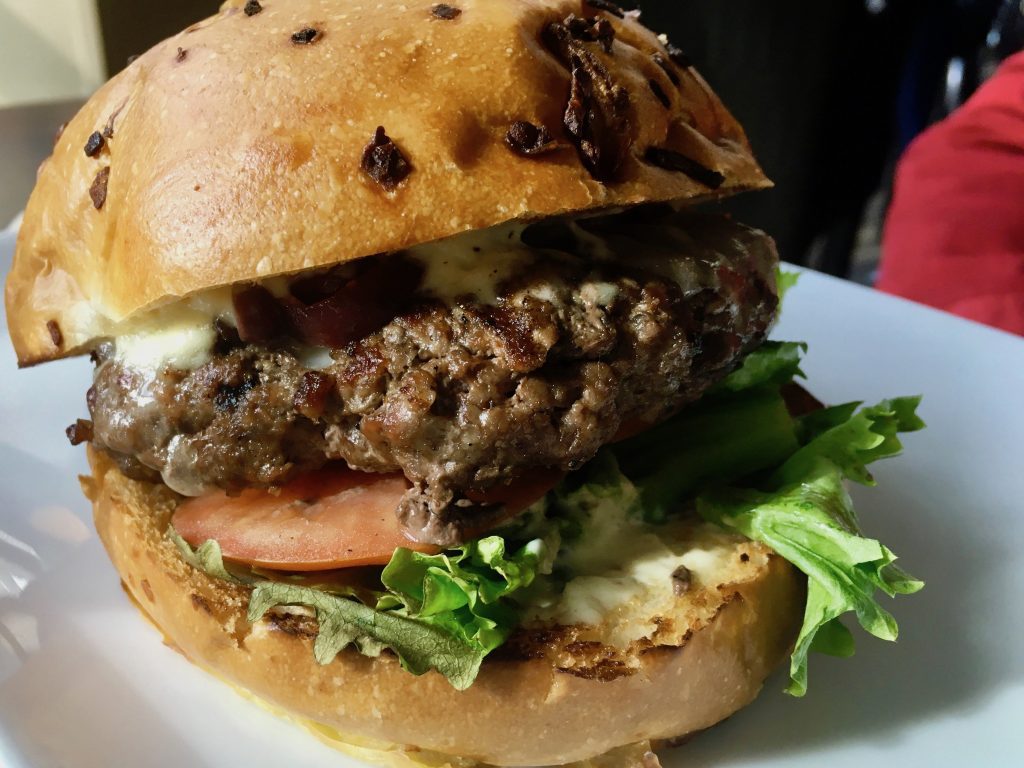 We finished up with cappuccinos as we sat and yakked for hours before they had to tackle the LA traffic north.
Splashes
Surf & Sand Hotel
1555 South Coast Highway
Laguna Beach, CA 92651
949-497-4477