My previous visit to Le Coq Rico was for brunch about two years ago soon after they opened. At that time, I had written that they needed to find their rhythm or they wouldn't last.
I returned late this summer, having purchased a ticket to SummerDine Les Dames d'Escoffier New York's scholarship fundraising initiative where Le Coq Rico had generously donated a special experience. (Do check EventBrite next summer for the fabulous SummerDine opportunities.)
We began with Crémant — and ended with a dessert wine — Coteaux du Layon, Le Clos de la Bergerie, 2016 with a wonderful Alsatian Riesling in between.
Our dinner included small portions of items from their amazing menu, although the prices listed here are for regular-sized ones. We started with a refreshing chilled minted green pea soup with a chevrè quenelle ($14), a deviled octopus and cabbage salad seasoned with cumin ($14),  leeks vinaigrette in a Hollandaise sauce ($16) and a duck foie gras terrine en croûte ($32).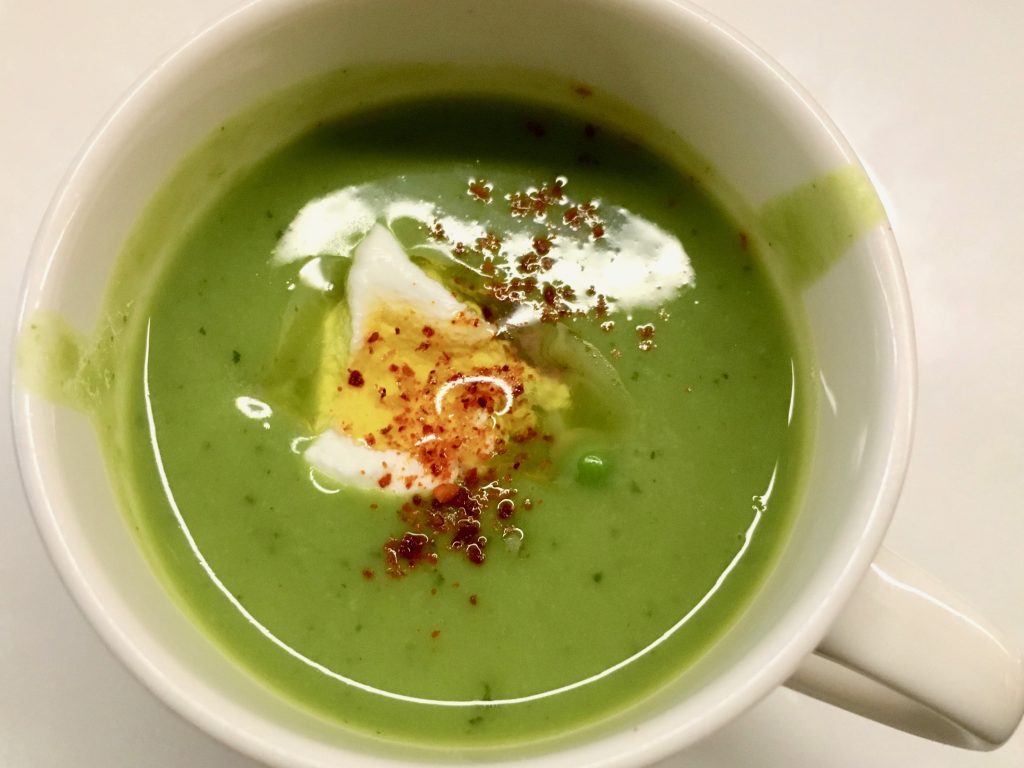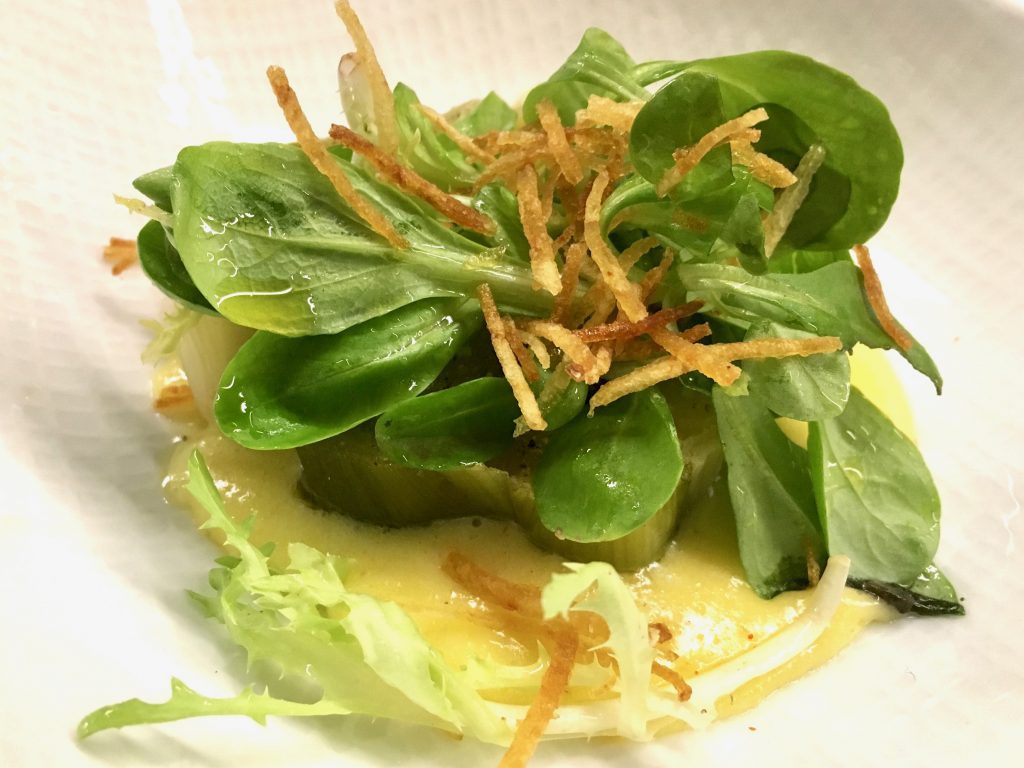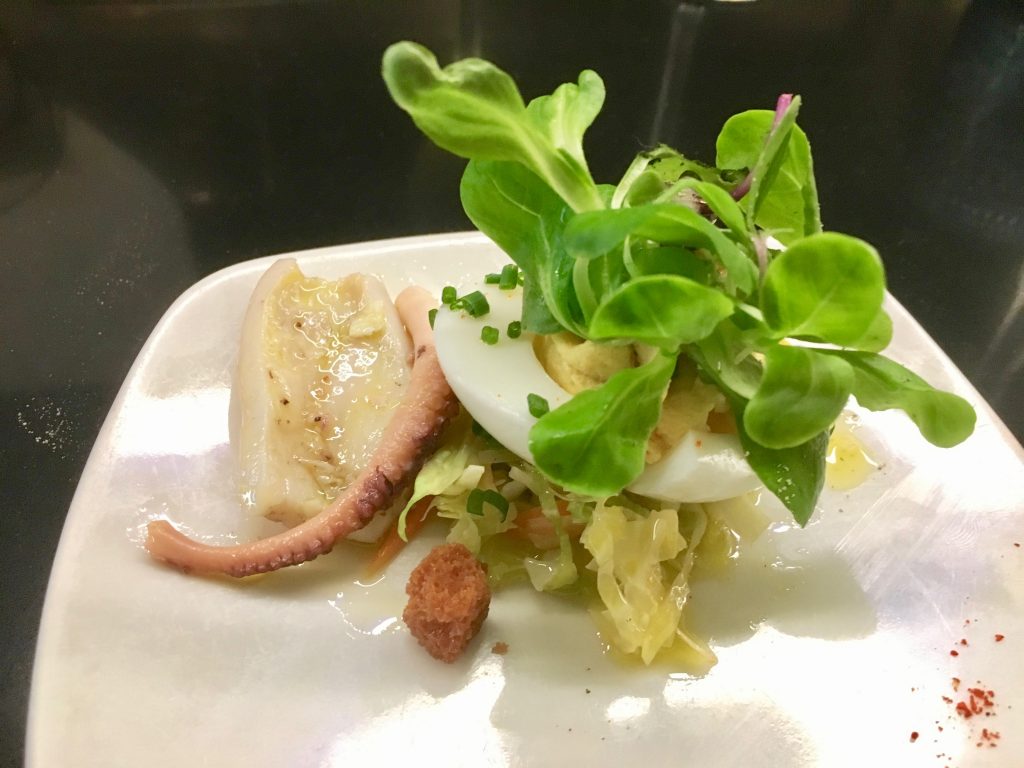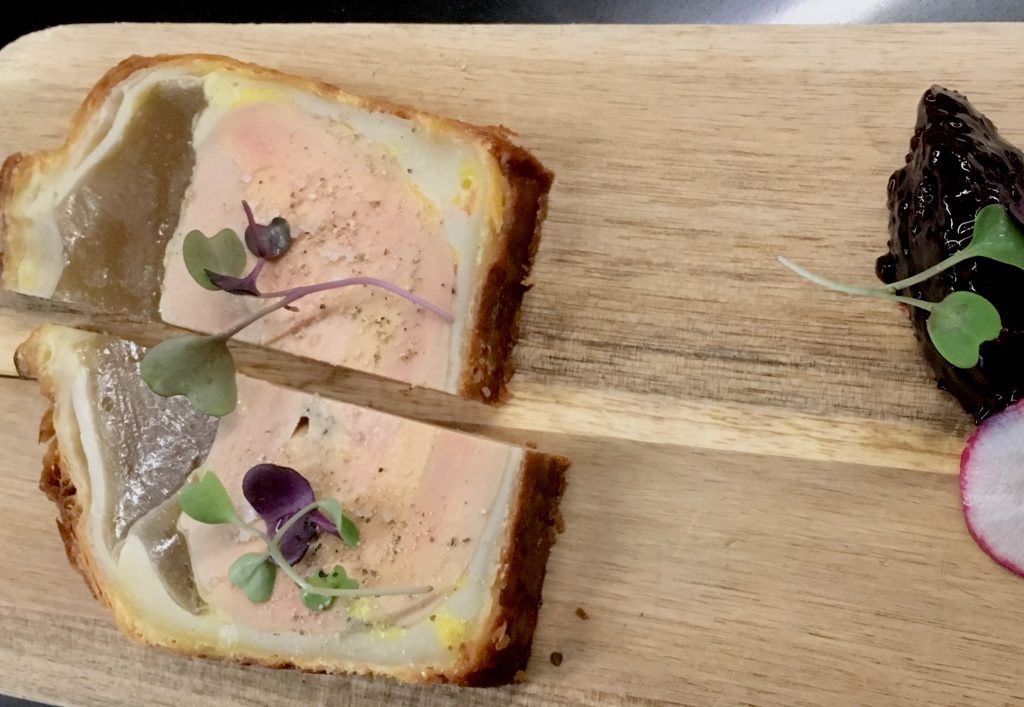 Next, we indulged in a couple this bistro's beautiful birds. The Thomas Farm squab also en croûte ($42) followed by the amazingly tender and juicy, poached & roasted, Catskill guinea fowl (for four $27 pp/for three $36 pp/for two $54 pp) accompanied by a salad, thick cut Russet fries ($11) and macaroni with cheese ($13). If you — like me — prefer the dark meat of a bird, I'd recommend ordering the dark and rich tasting guinea fowl.
We also managed to have saved room for a couple of their tasty desserts. The L'ile flottante, a floating isle of soft meringue with red praliné & crème anglaise ($14) and the poached peach and vanilla ice cream with
($14) raspberry coulis and almonds topped with whipped cream.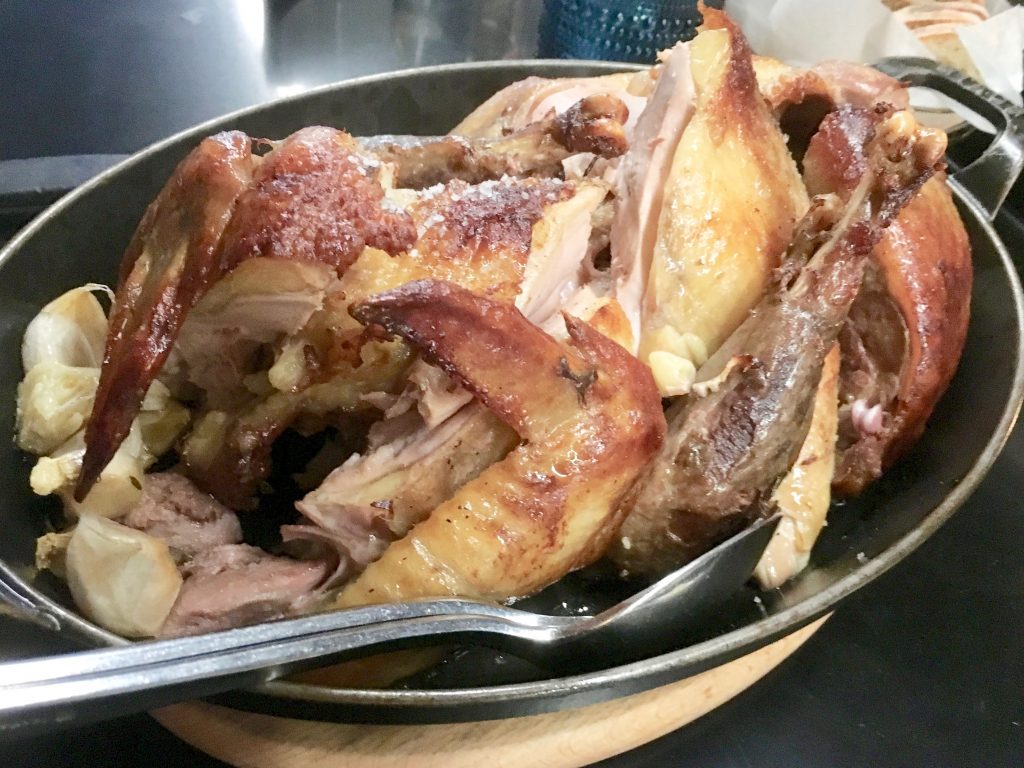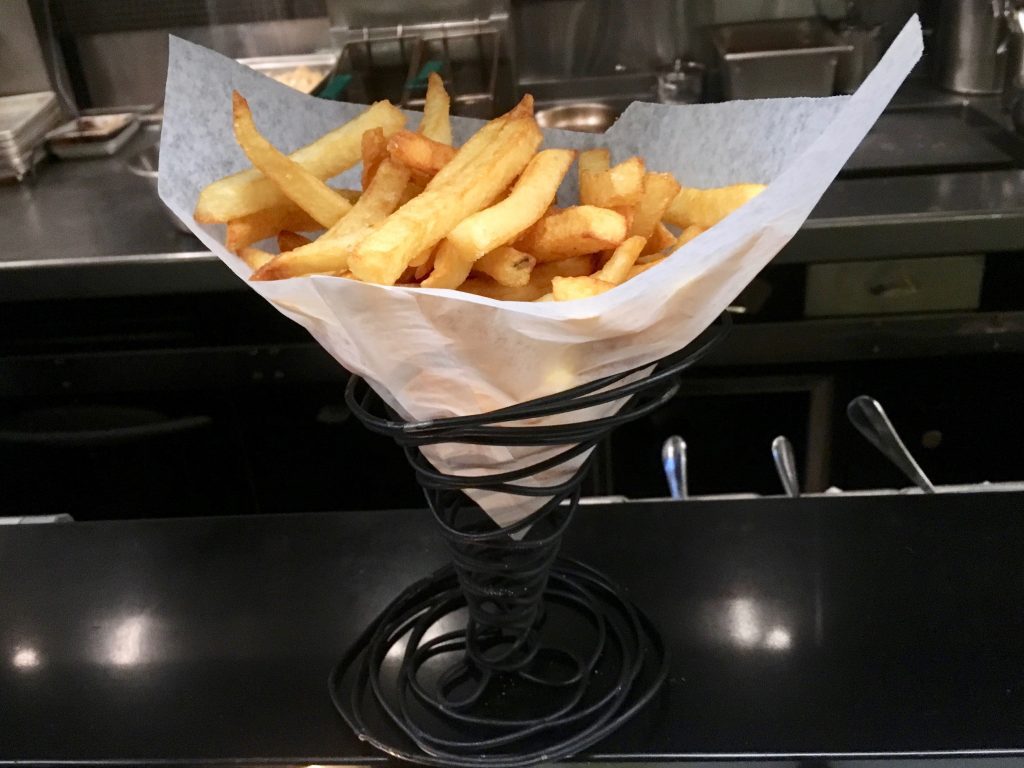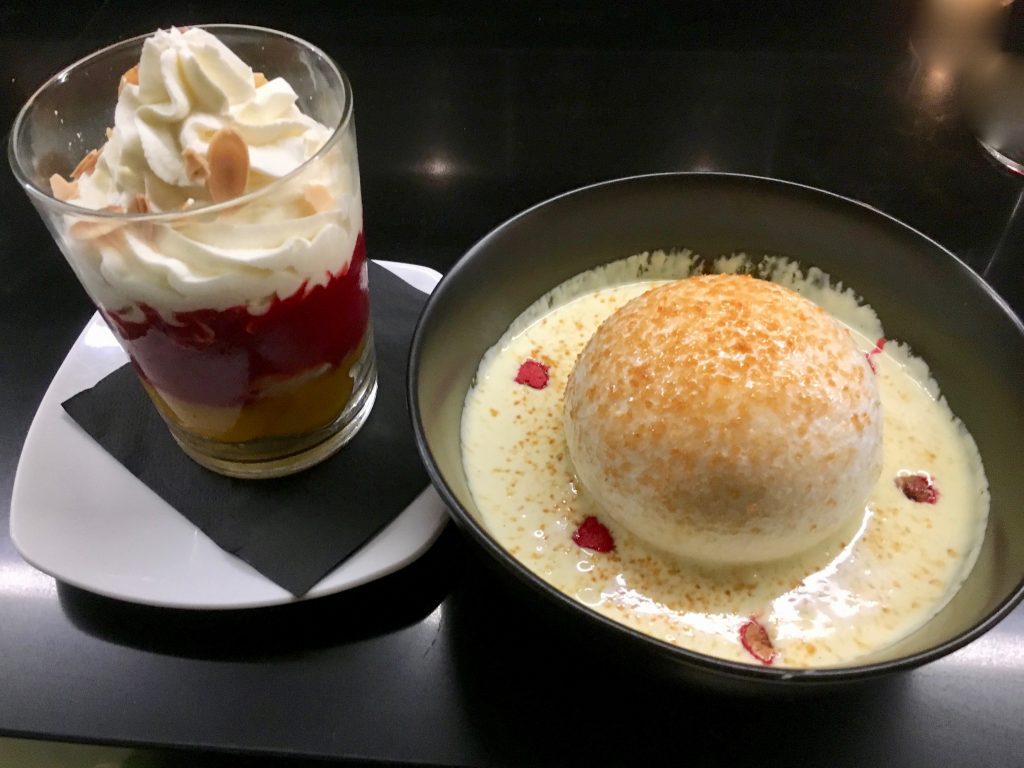 I highly recommend dining at Le Coq Rico, it is now a well-orchestrated experience.
Le Coq Rico
Flatiron
30 E 20th Street
New York, NY 10003
(212) 267-7426