After picking up our tickets to see the musical version of Twelve Night at Shakespeare in the Park, we headed west to find a place to grab a bite.
Wanting only a nibble on this very hot evening, we decided to share the guacamole ($13), which was flavorful but served with a plethora of stale colored chips. With that, I sampled their happy hour Upper West Side Manhattan ($7),  nicely done.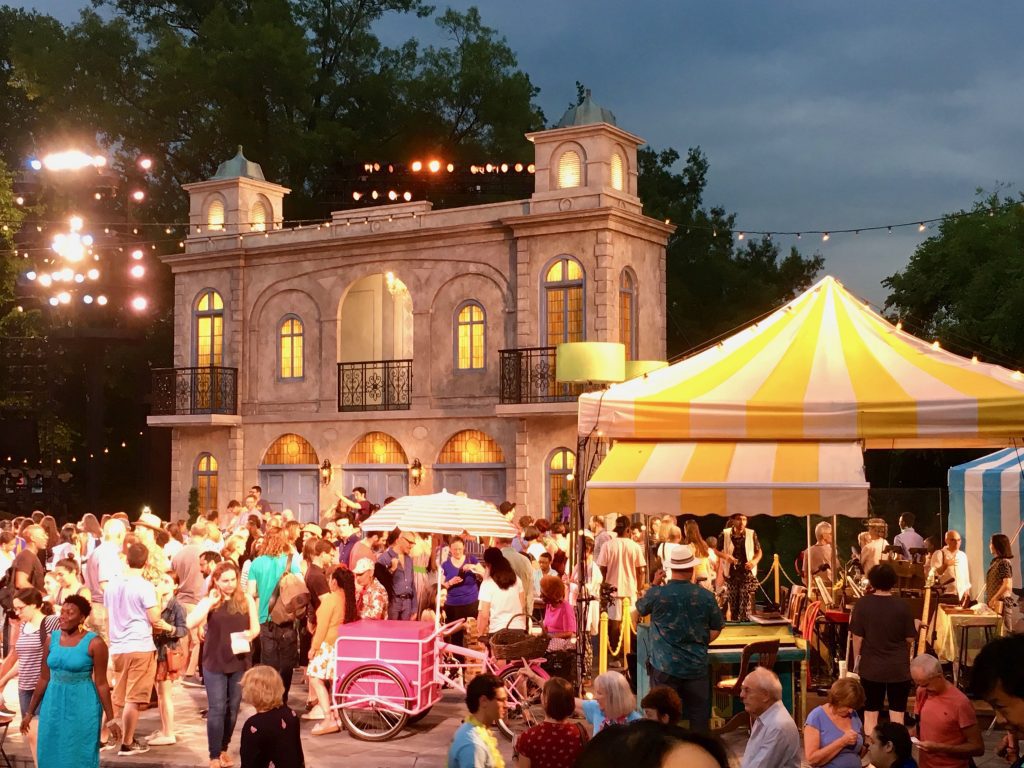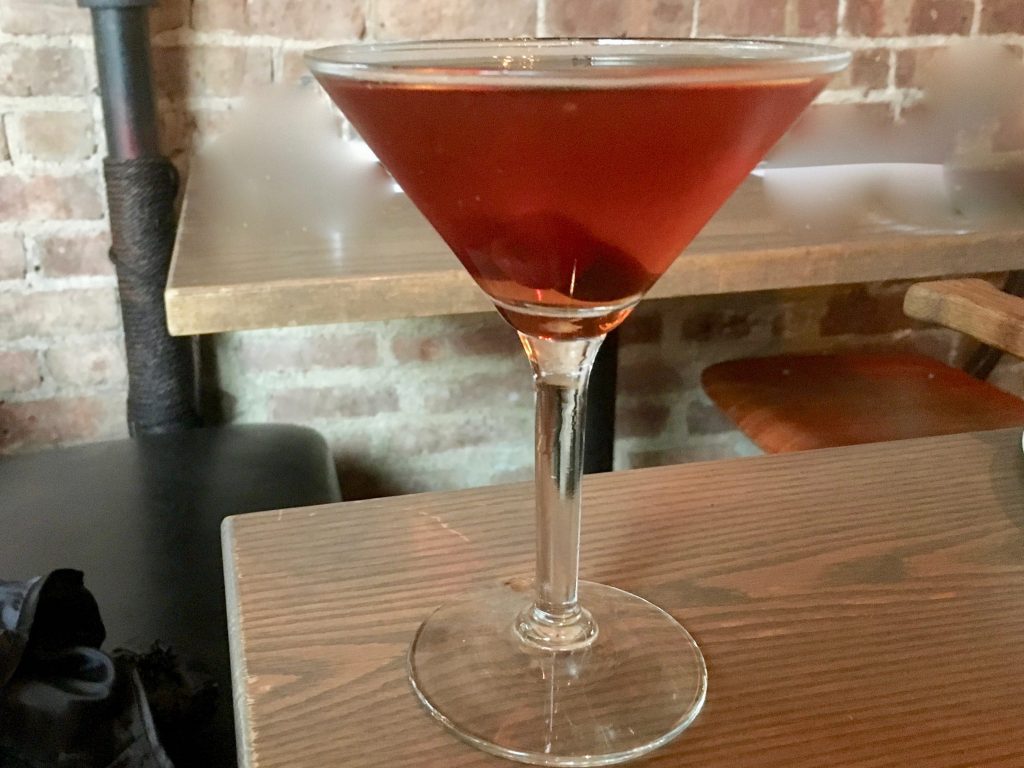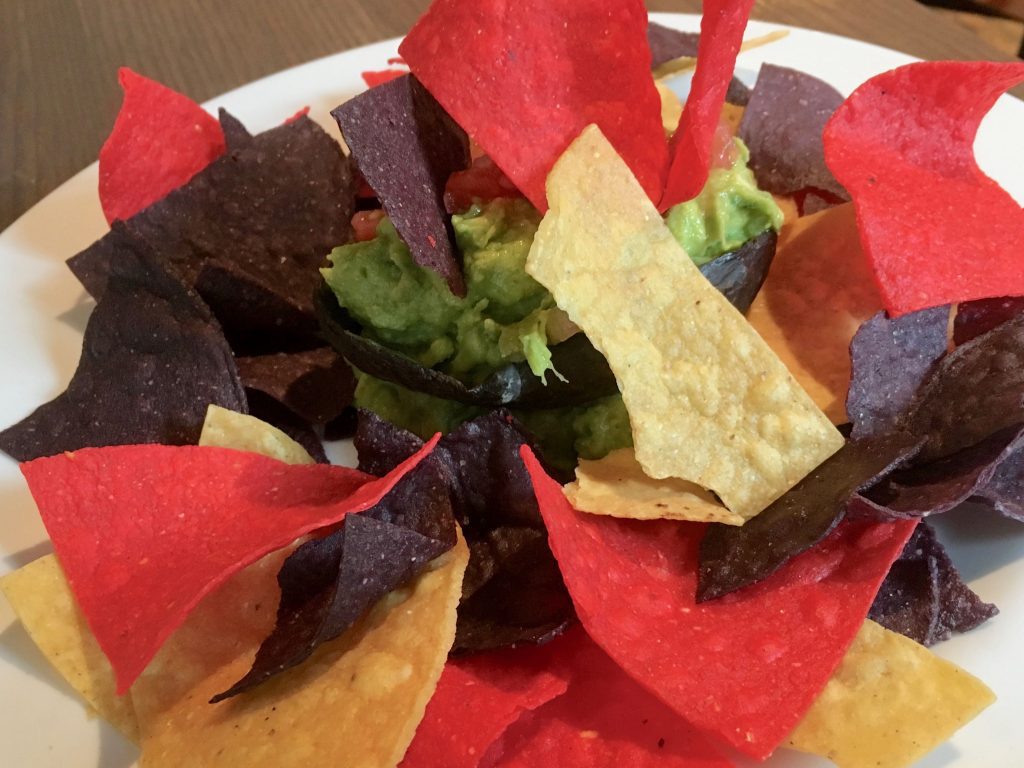 As our main, we shared the quite small chopped salad ($17) that looks better in the photo than it was: all the "chopped" items are sprinkled on top. The menu described it as mesclun, romaine, shredded kale, roasted corn, feta cheese, red peppers, chopped tomatoes, herbed croutons, toasted almonds, Monterey Jack and a peach vinaigrette with a hearty portion of grilled chicken, which we asked for on the side.
Some foods that went by looked decent, I just wouldn't recommend anything we ate. Now, the show at the Delacorte Theater in Central Park made up for the mediocre food. It was 90 minutes of delight with a cast of about 50 made up of both professionals and amateurs, selected from community centers and outreach programs. For a complete review, click here. 
Spring Natural Kitchen
Upper West Side
474 Columbus Avenue
New York, NY 10024
646-596-7434